I landed in Singapore quite early before a connecting Qantas evening flight back to Australia. After clearing immigration and spending some time in Jewel, I checked in early for my Qantas flight.
With a boarding pass in hand, I made my way to the Emirates Lounge in T1, where premium passengers of Qantas are welcome as part of their special partnership.
Lounge location & Details
The Emirates Lounge is located after immigration in Terminal 1 of Singapore Changi Airport, on the far left side where the C-numbered gates begin.
It is clearly signed along with the Plaza Premium Lounge, which is directly opposite. Look for this escalator here: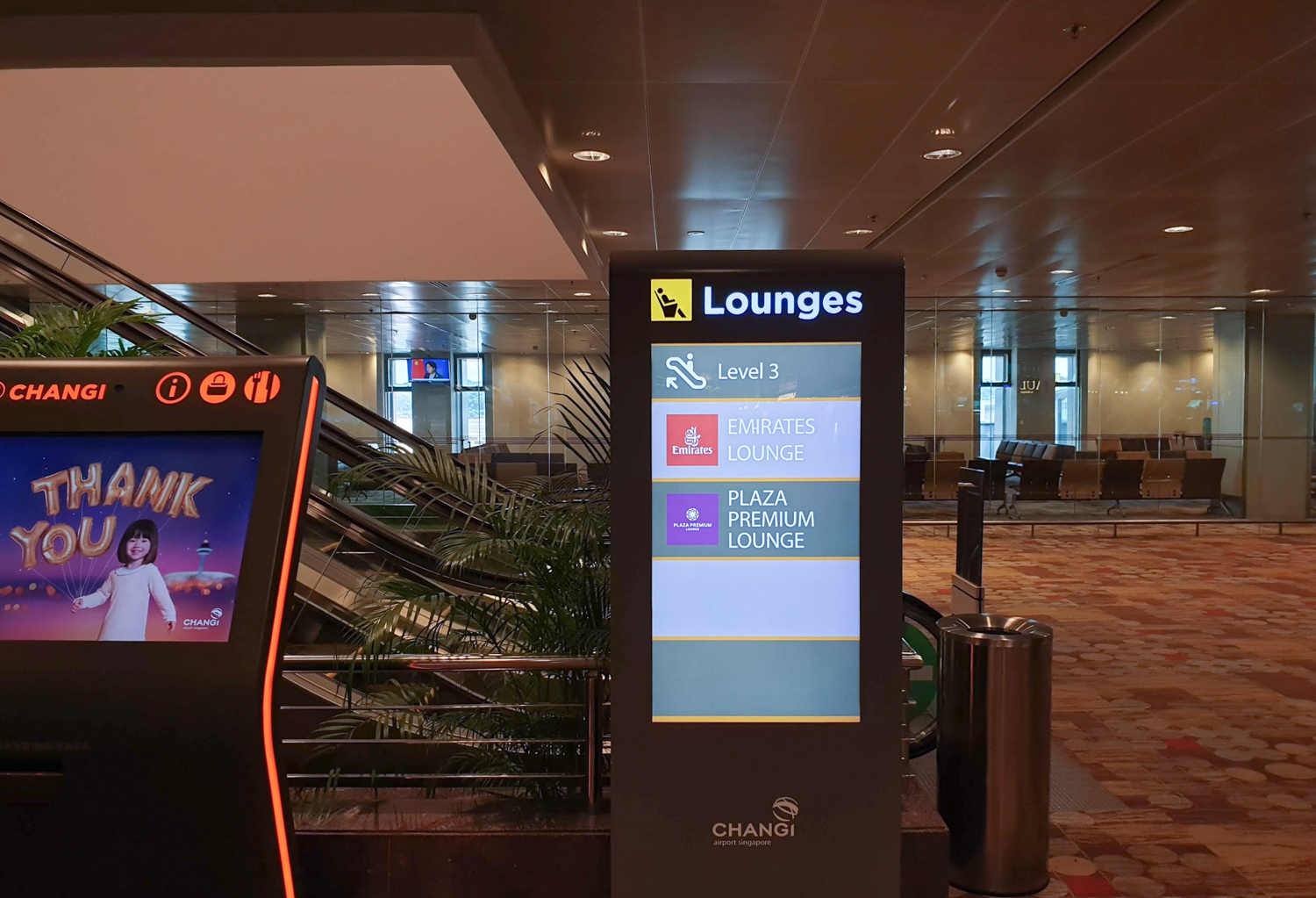 The Plaza Premium Lounge is the first thing you will see at the top of the escalator. Head to your left and you will find the Emirates Lounge.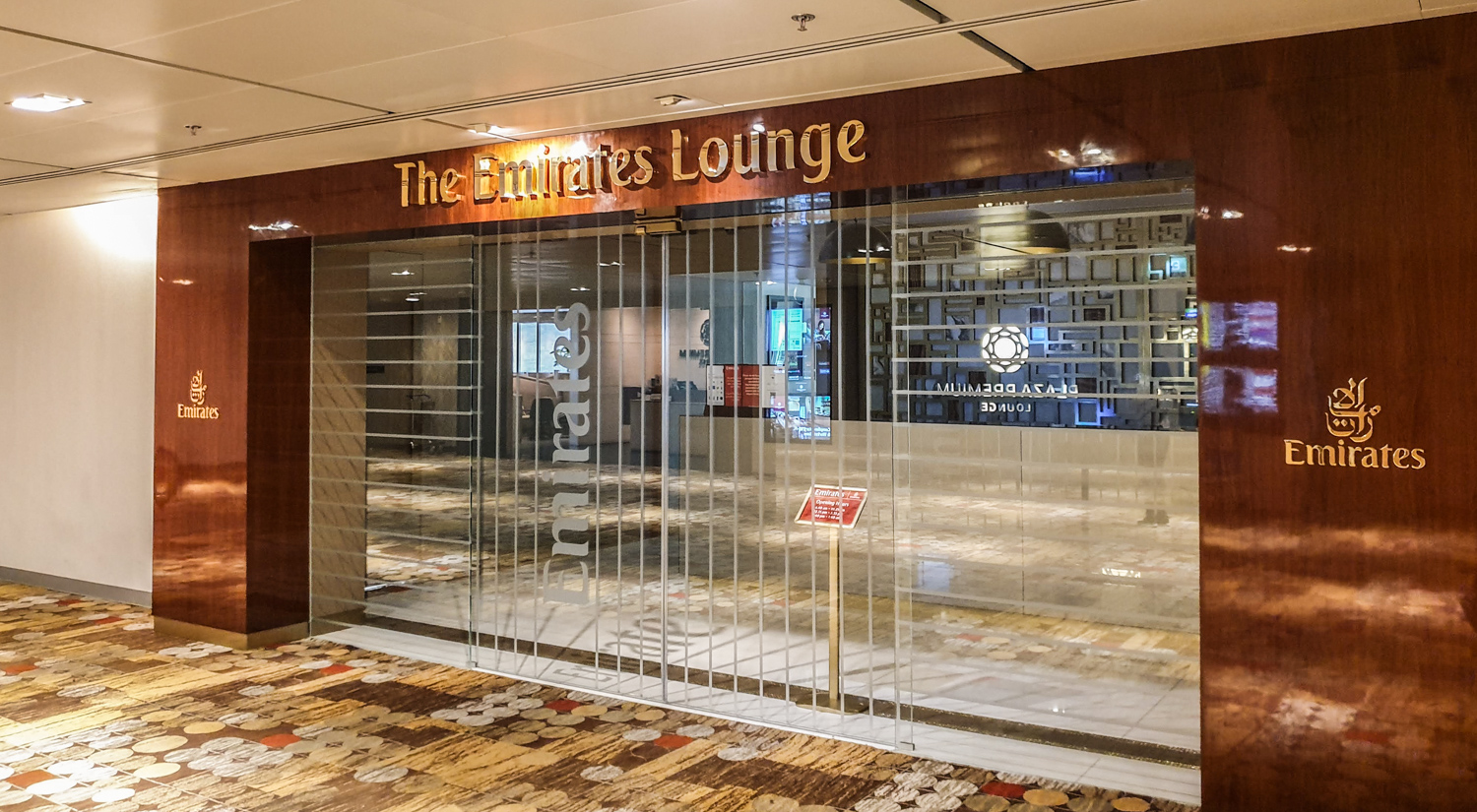 The lounge is open three hours before Emirates departures. Here are the current opening hours, which also work well for Qantas passengers as the lounge is open all evening.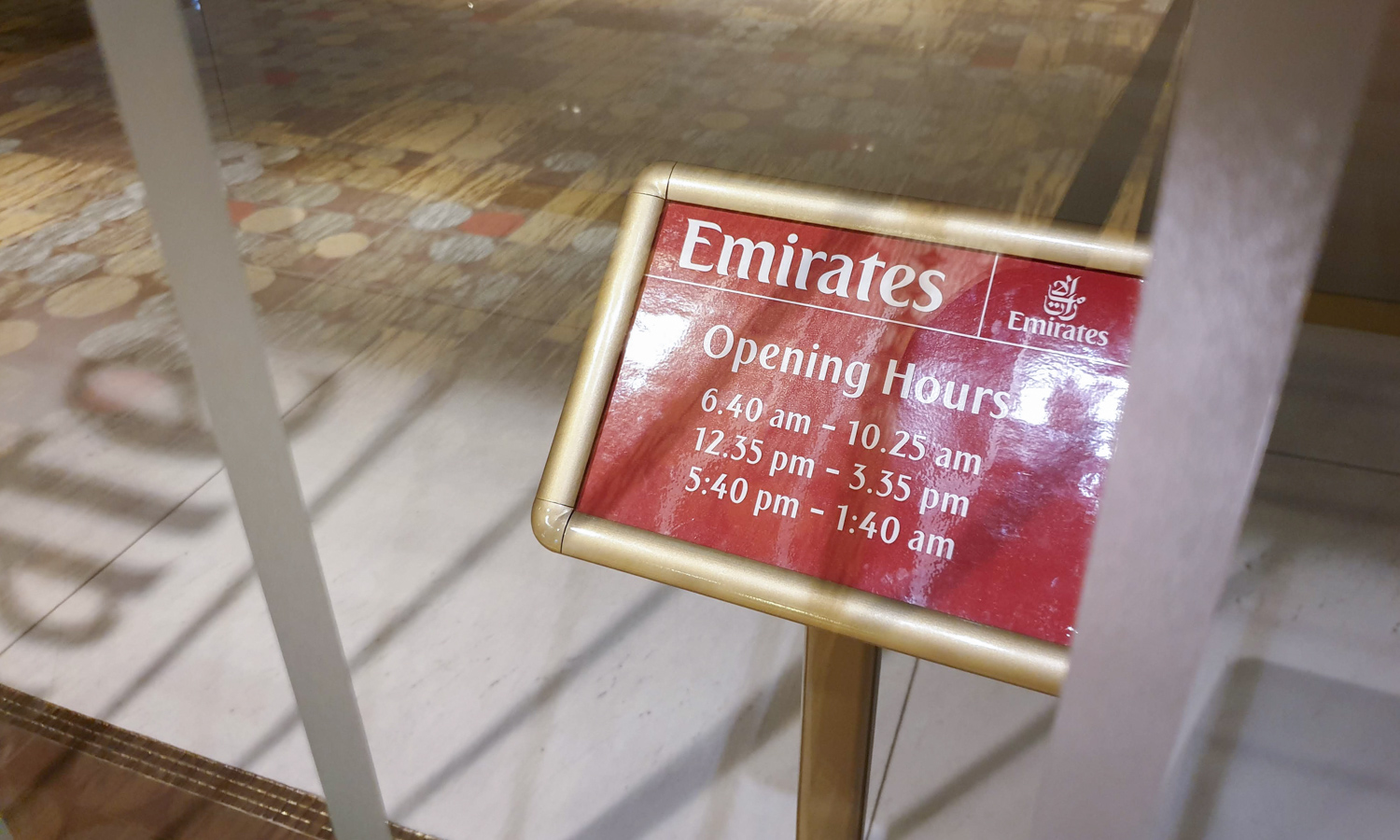 As you can see, the lounge was actually closed when I first arrived, so I first checked out the nearby Plaza Premium Lounge instead (using my unlimited Priority Pass membership).
Lounge layout & seating
Fortunately, I was the first passenger inside when the lounge opened in the afternoon. After the reception, there's a narrower hallway with some seating on the sides as well as a satellite mini-bar and magazine rack.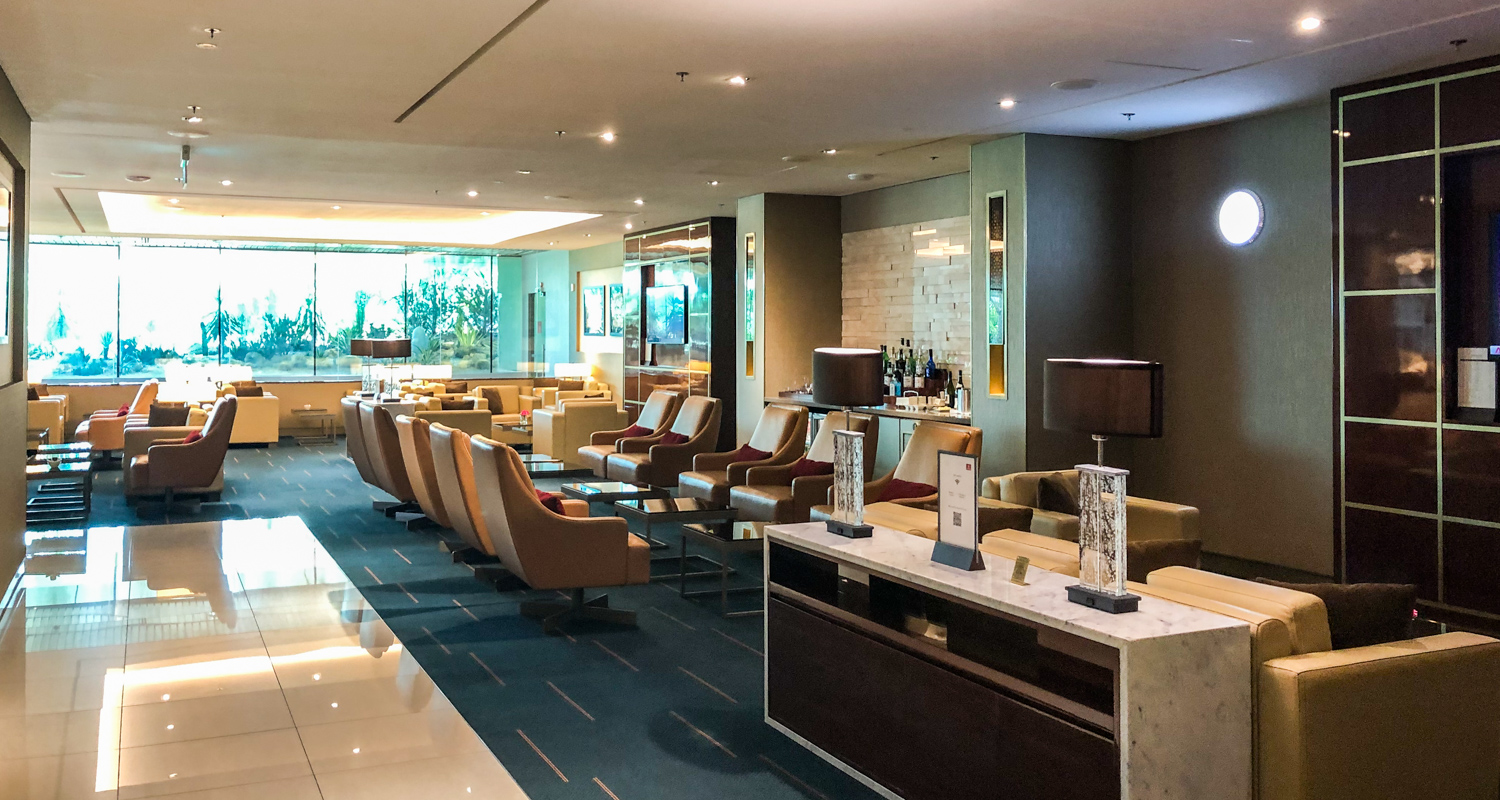 Around the left corner is the main seating area of the lounge. It is a very big space but not quite as big as the Qantas Singapore Lounge.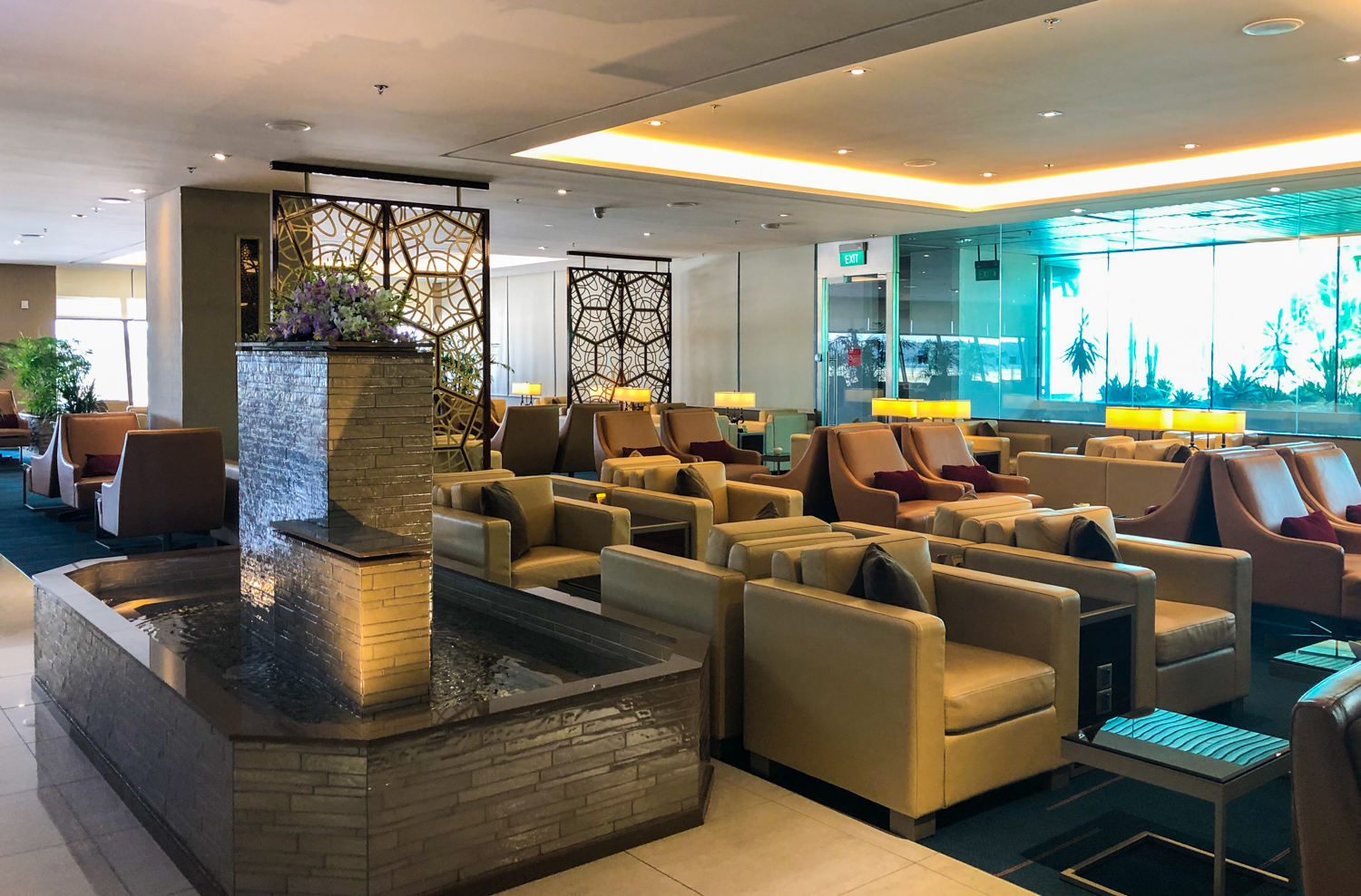 Like a 'U' shape, the lounge has another wing to the left which has the tarmac views, some more seating and the dining area towards the end.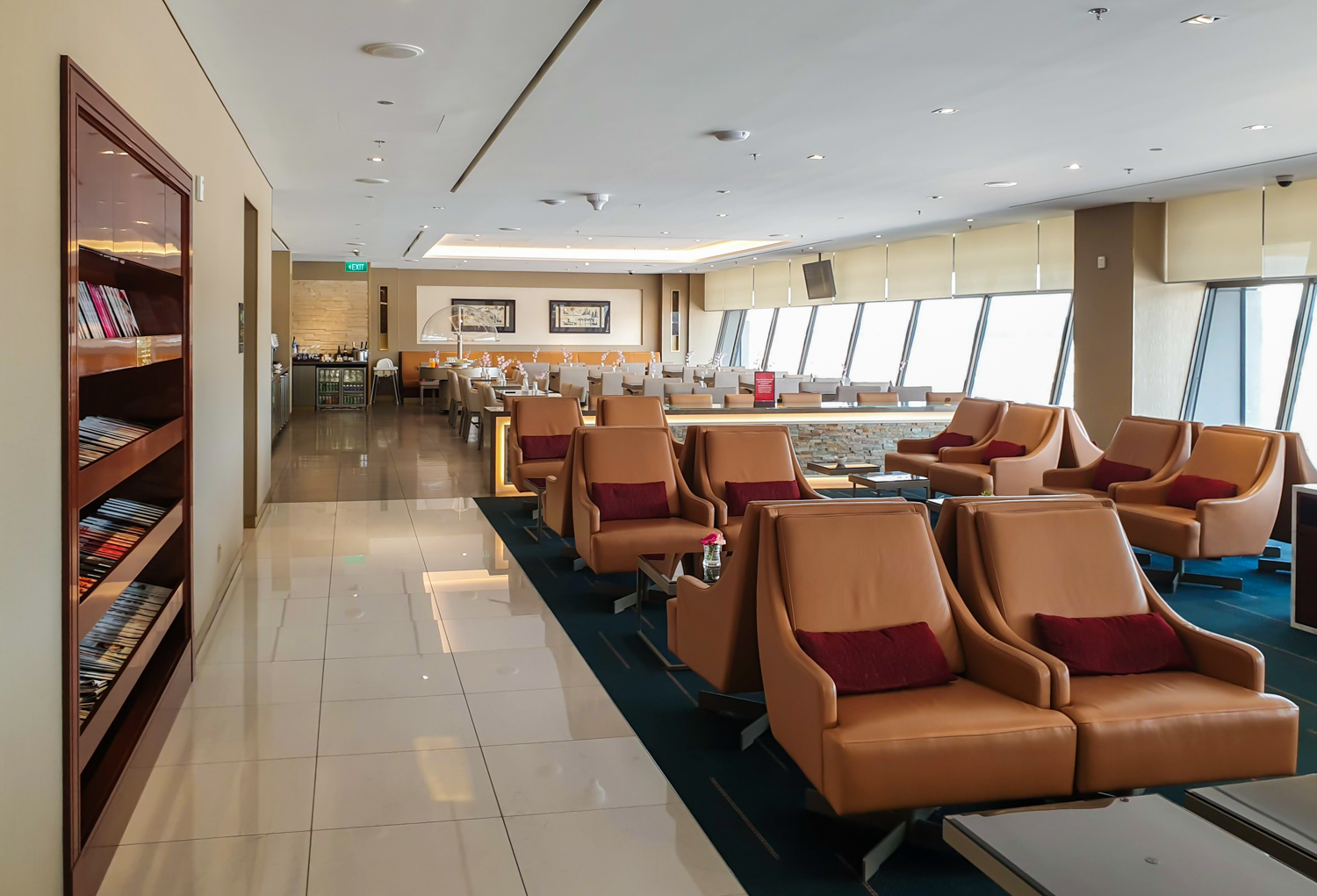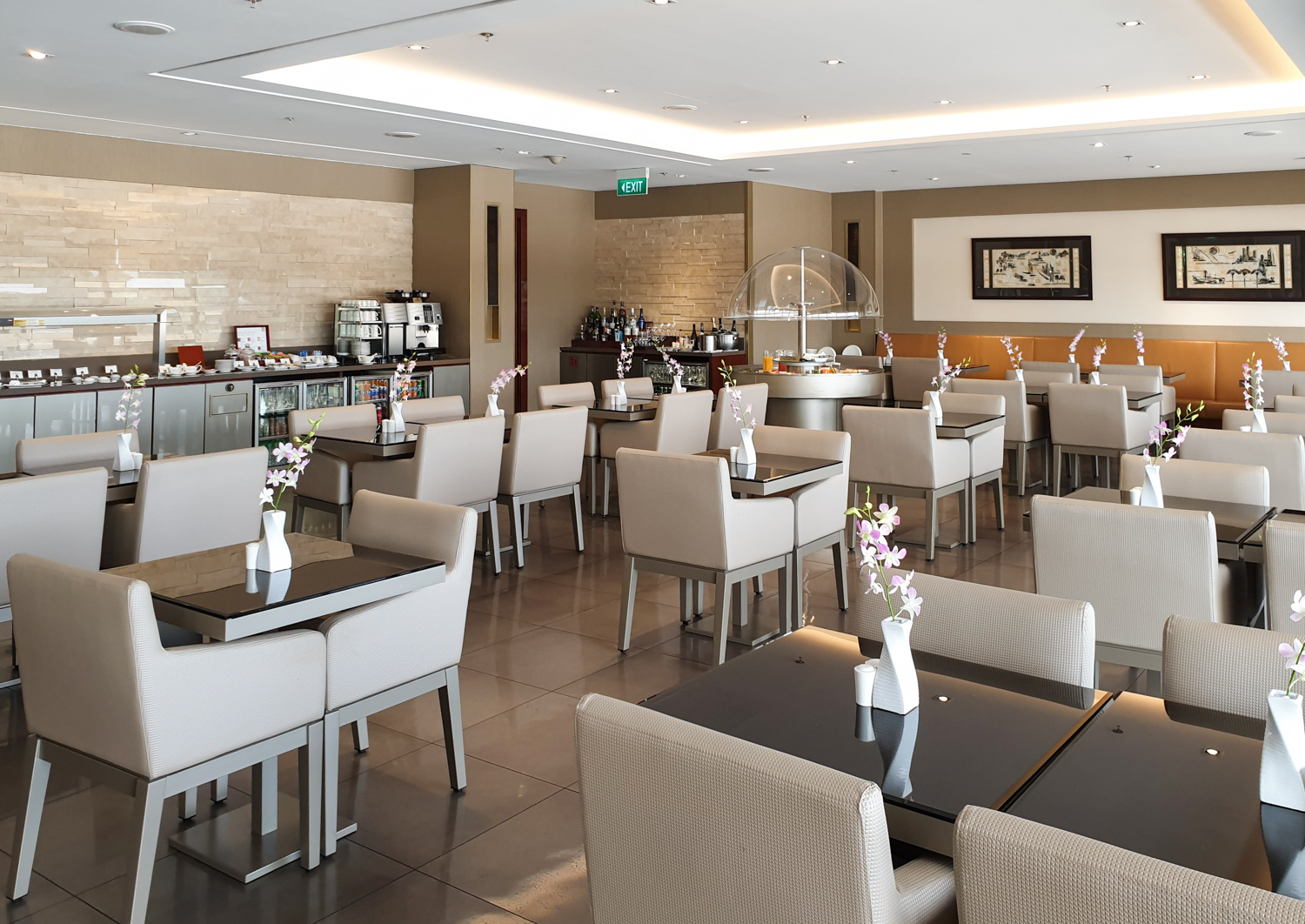 Bathrooms, showers, a prayer and ablution room and are located in the middle of the 'U' shape of the lounge.
Like most lounges, seating in the main area consists of pairs of chairs or sofas with charging ports in the middle. Not all pairs have charging ports, though.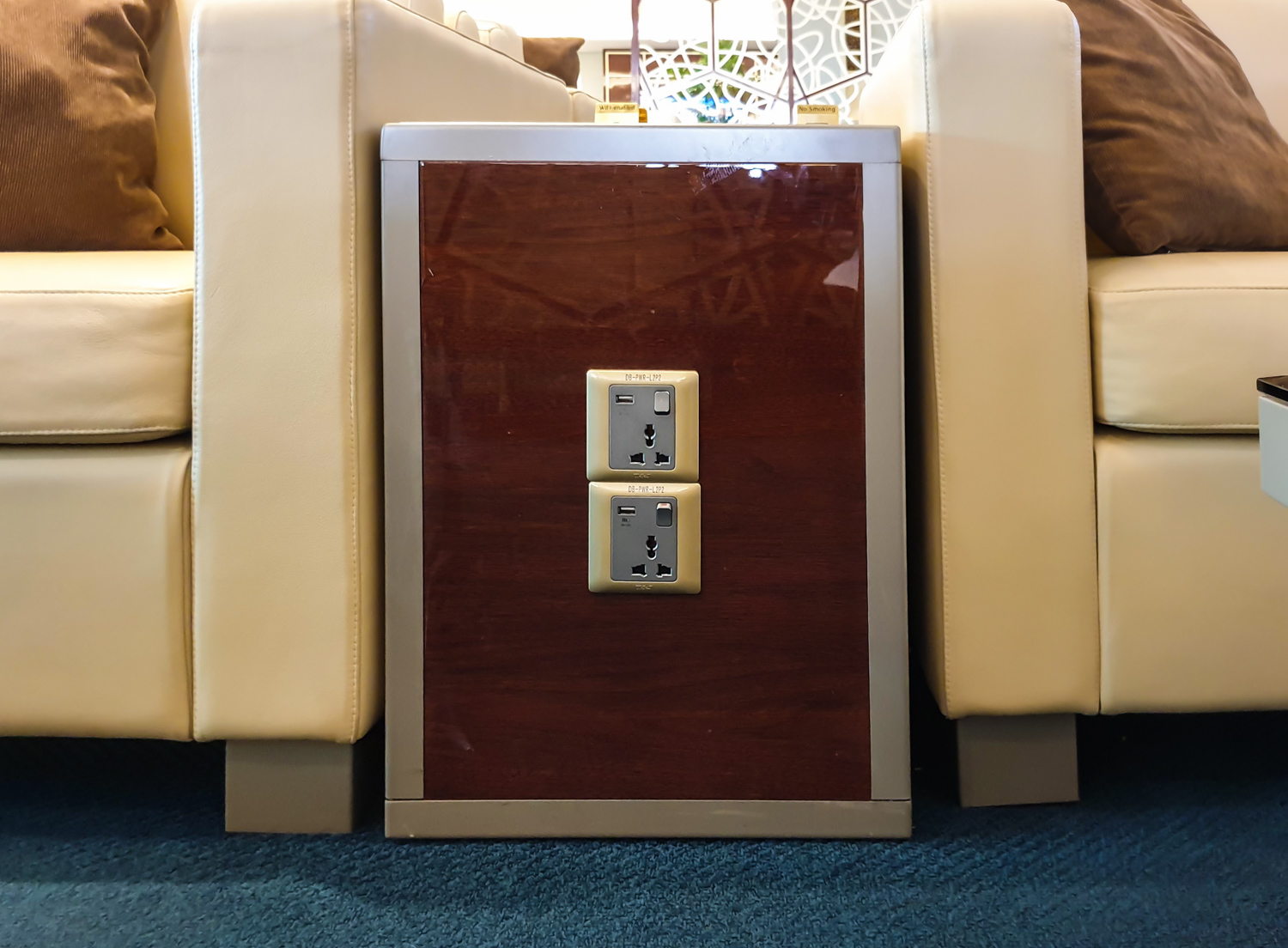 The chairs are of high quality and very comfortable to sit in. It's clear that Emirates puts great attention into the details of its lounges.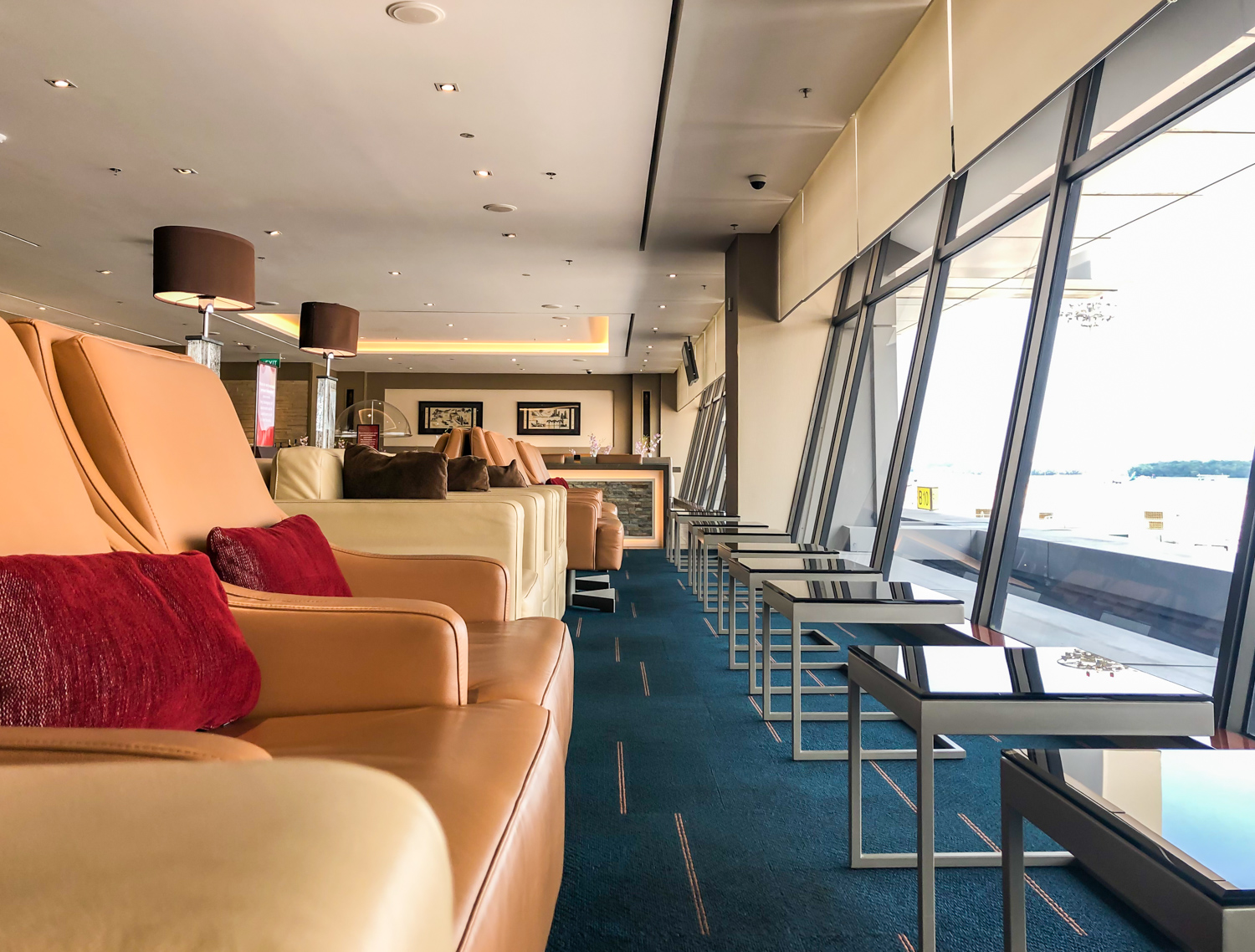 Food & drink
This is where Emirates clearly shines above most other airline lounges. In the dining room, an open circular fridge displays pre-plated salads, fruits and desserts.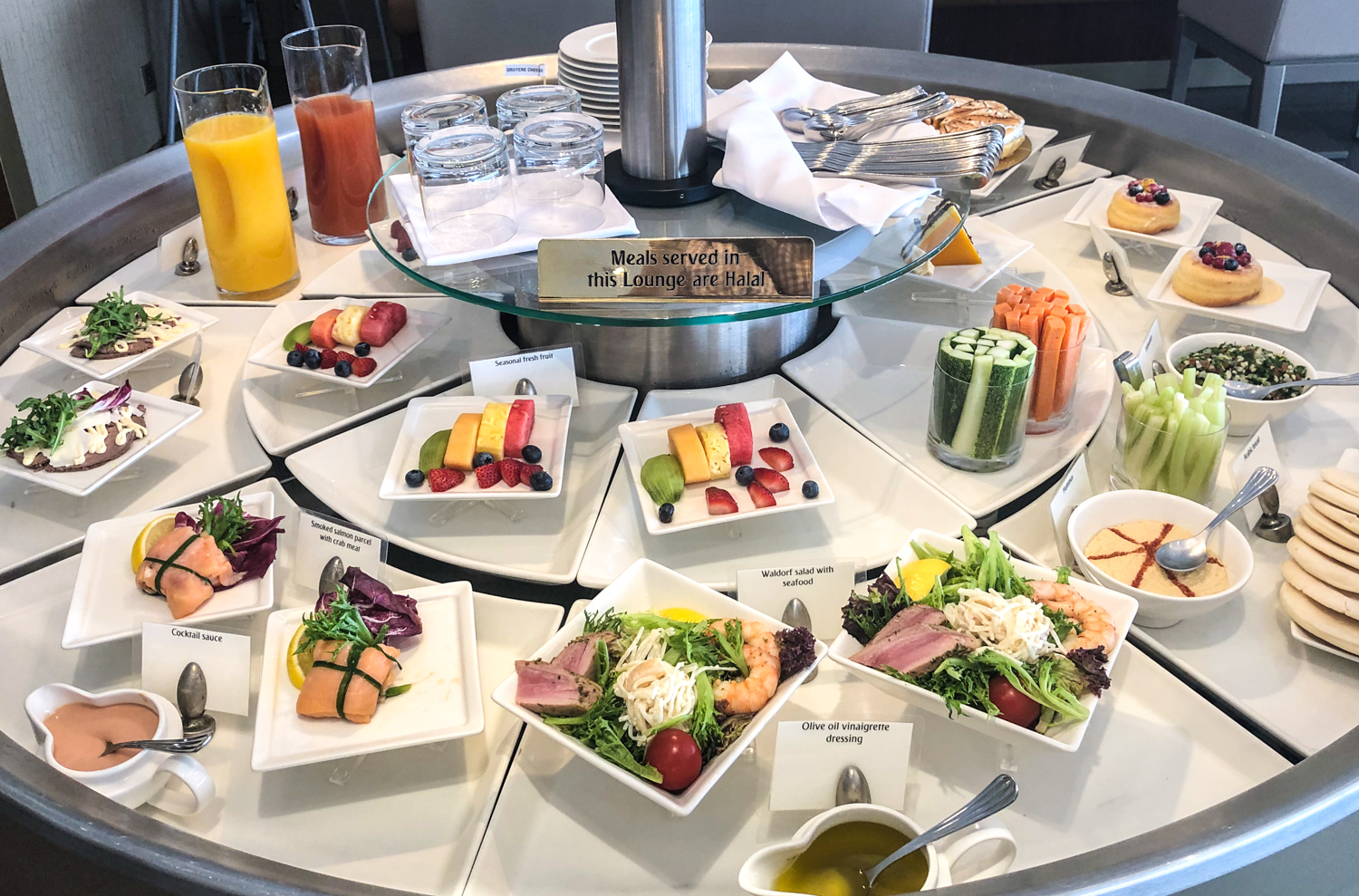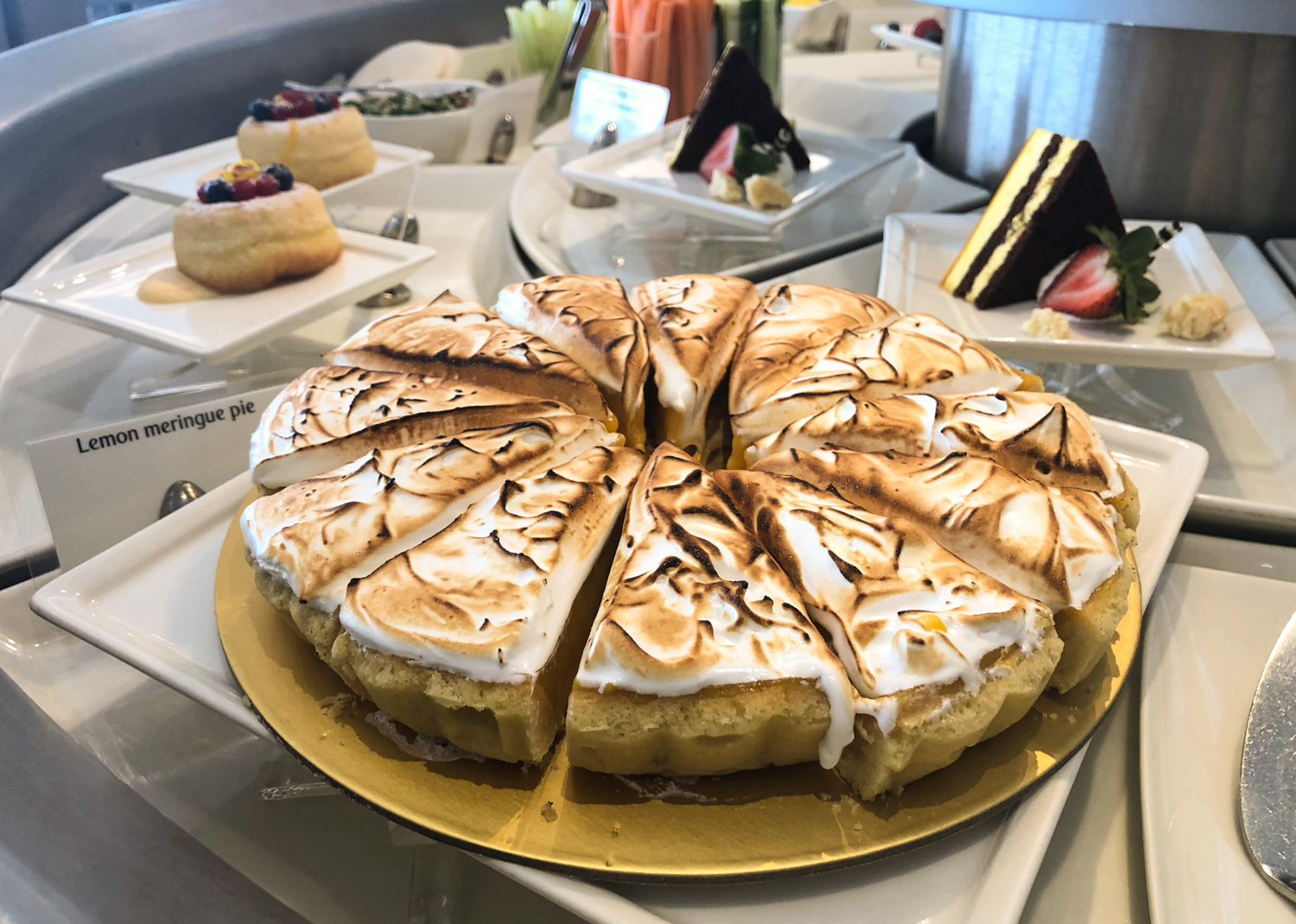 On the hot buffet side, there are no less than 10 options to choose from. They're predominantly a mix of Asian, Western and Indian food.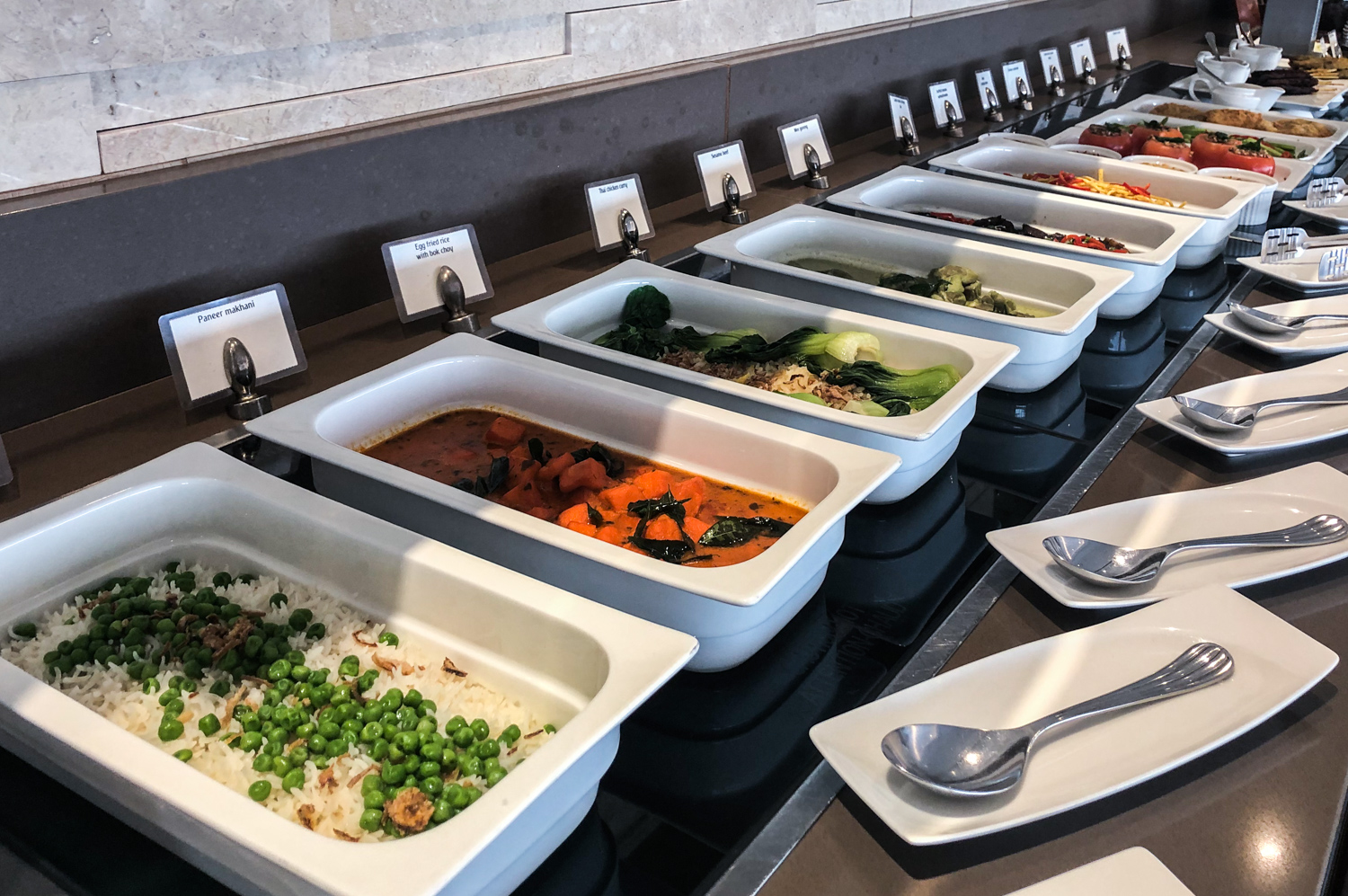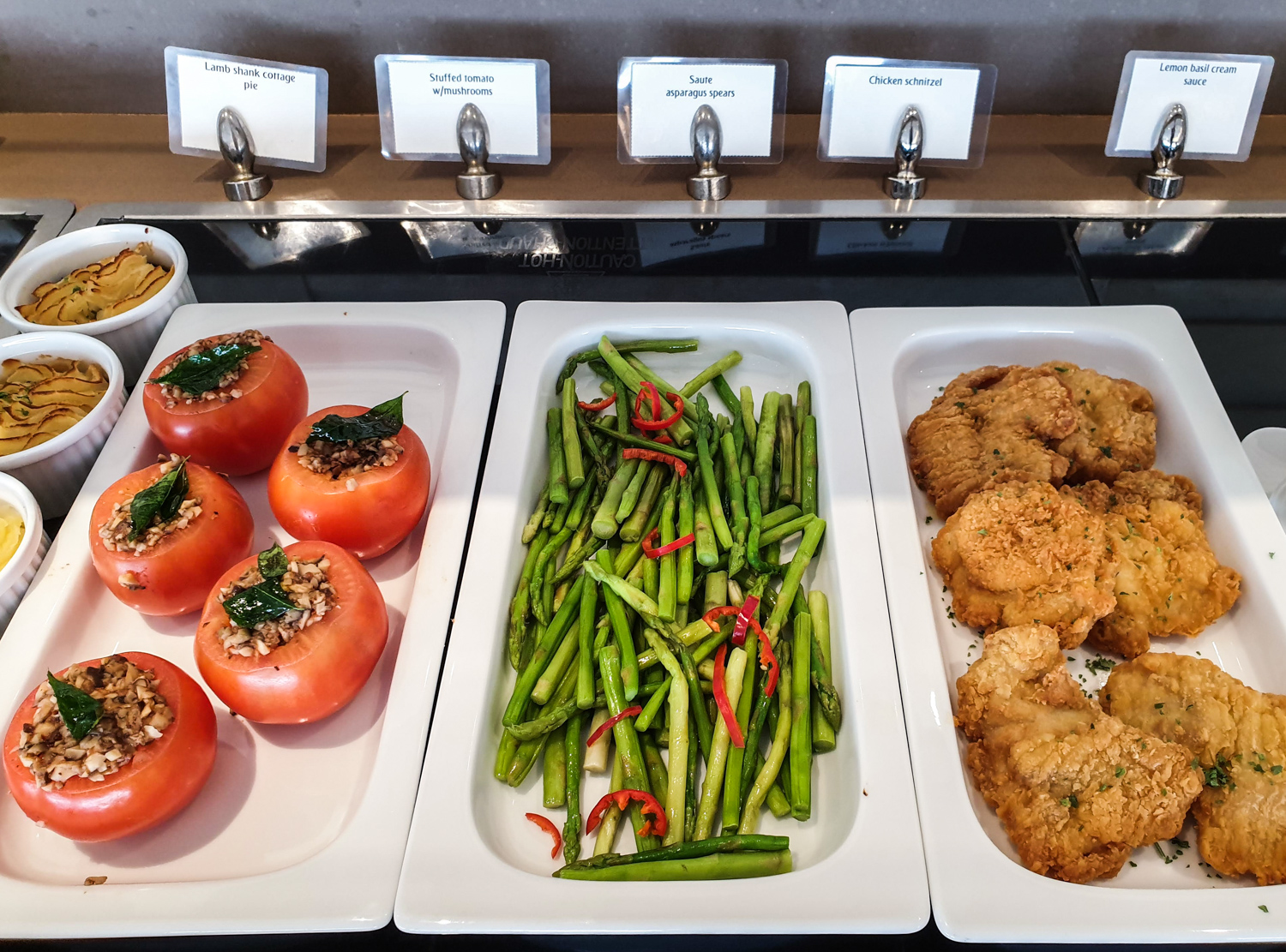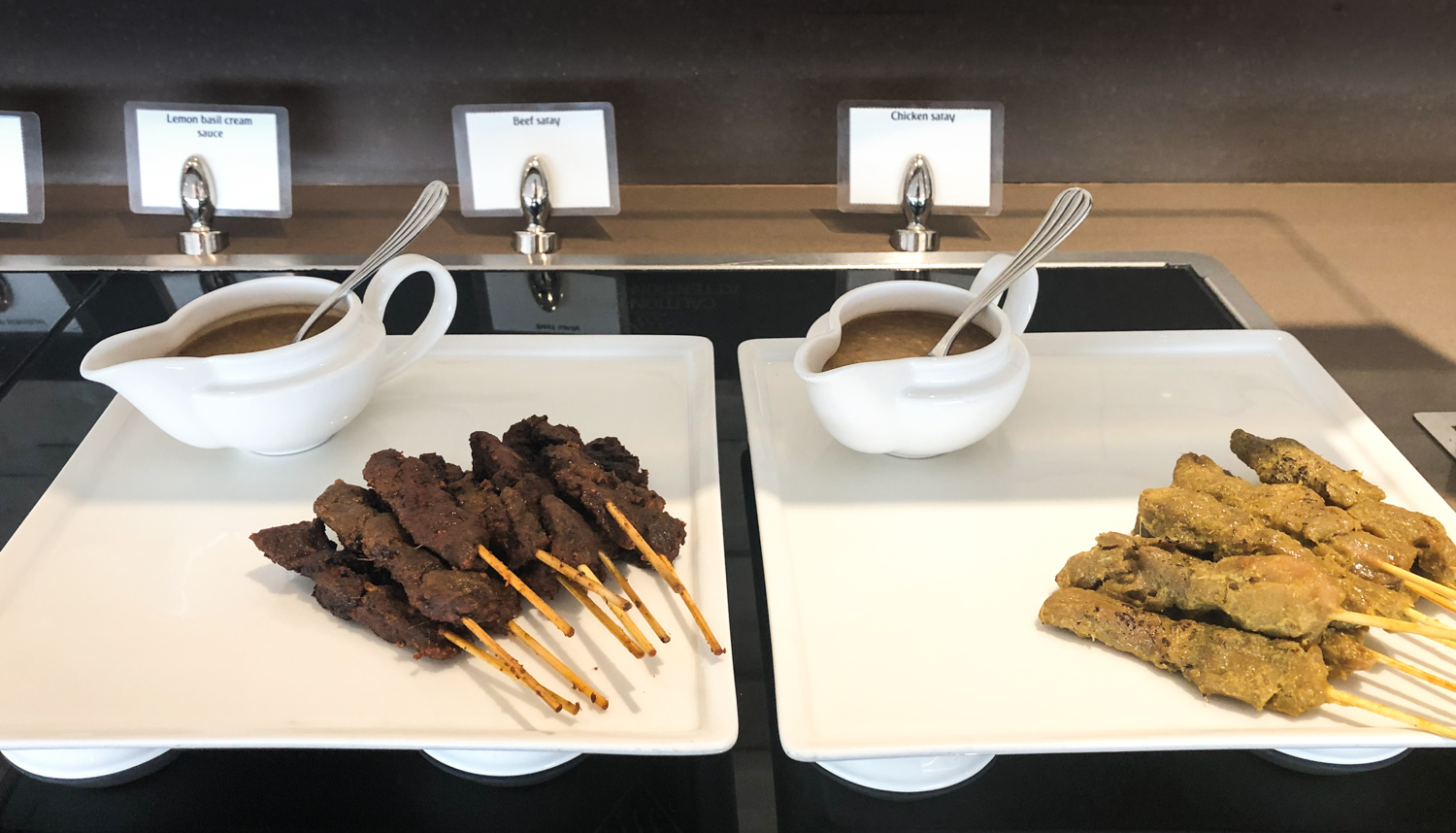 There are also three Chinese dim sum plates you can order à la carte.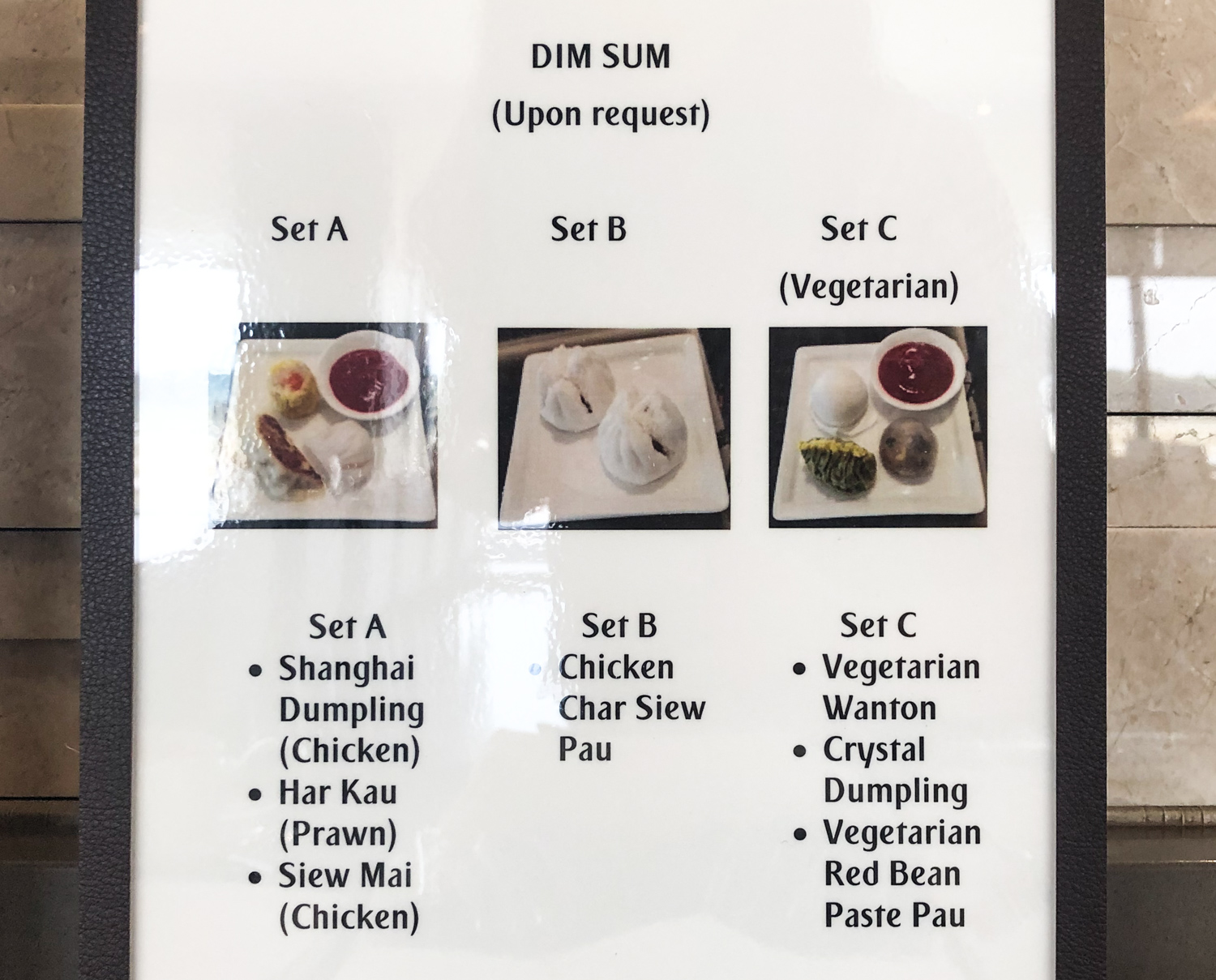 Emirates does not hold back on the drinks side either, with Moët & Chandon Brut Impérial Champagne NV available, along with some red and white wines.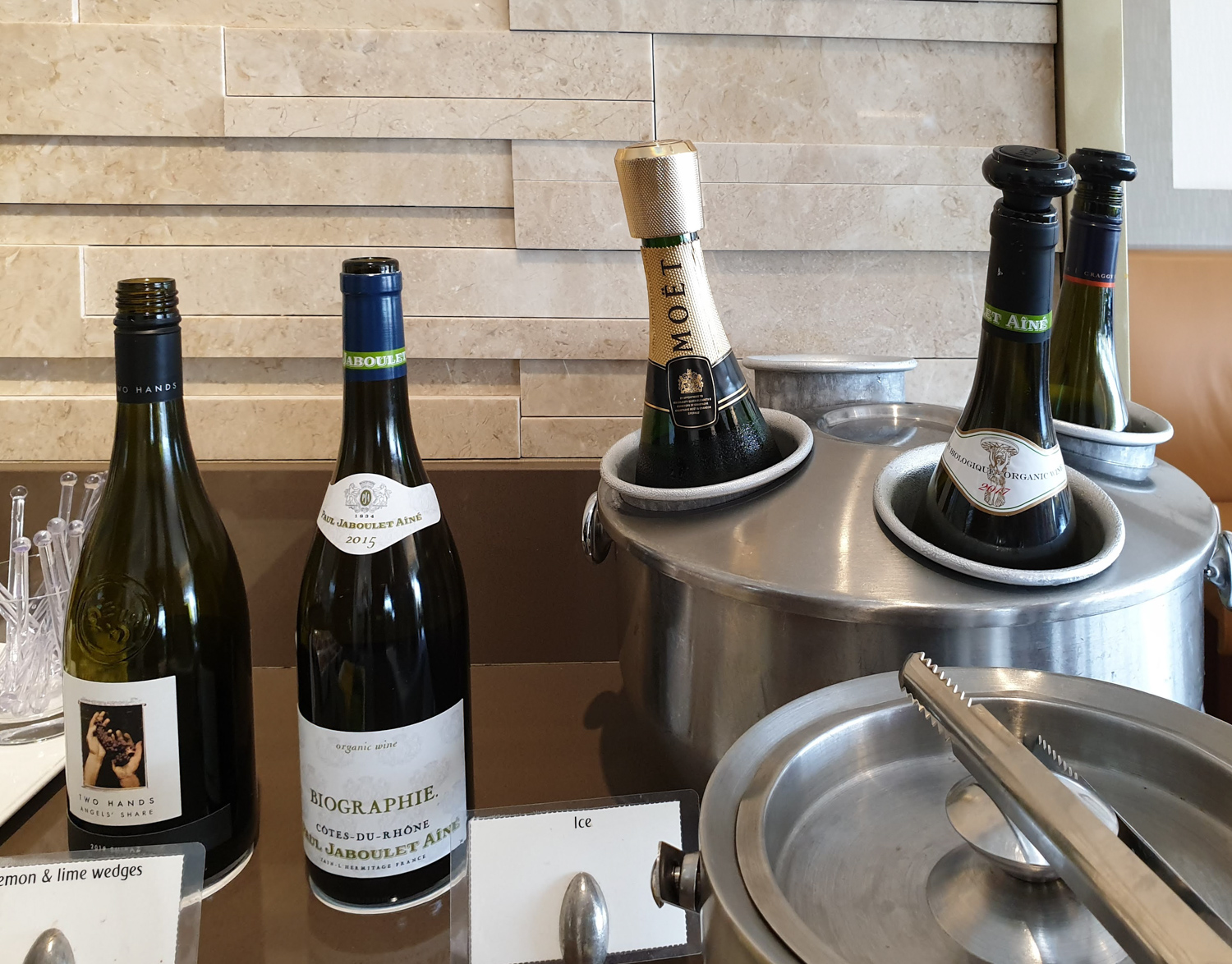 There is also a self-serve bar with just about all the essential spirits for mixing up a drink.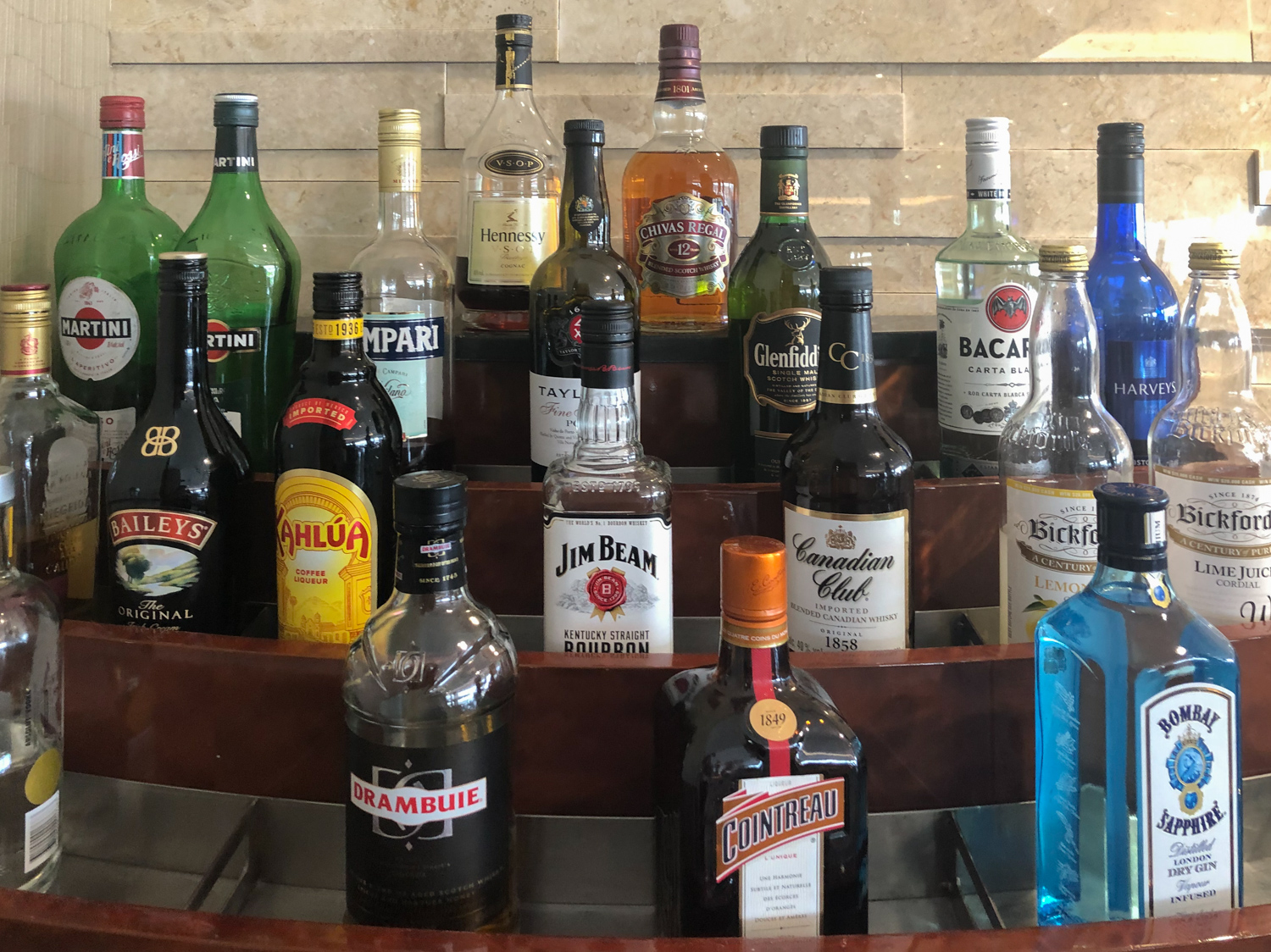 On the lighter side, tea and coffee are available as well as the usual soft drinks.
Heineken, Tiger, Asahi and Carlsberg beers can be found in the fridges too.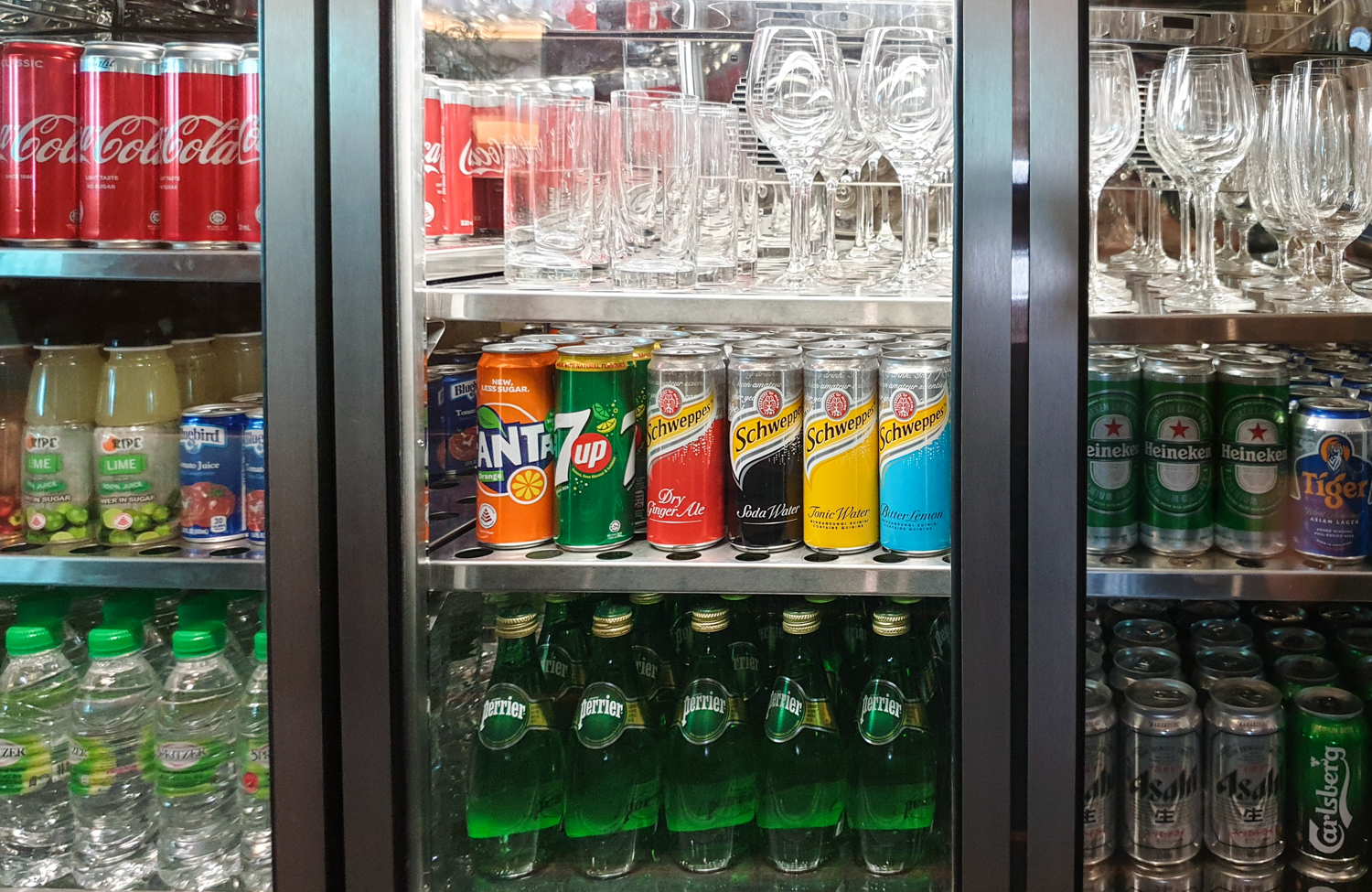 Amenities
The bathrooms are stylish, with linen towels and quality skincare amenities.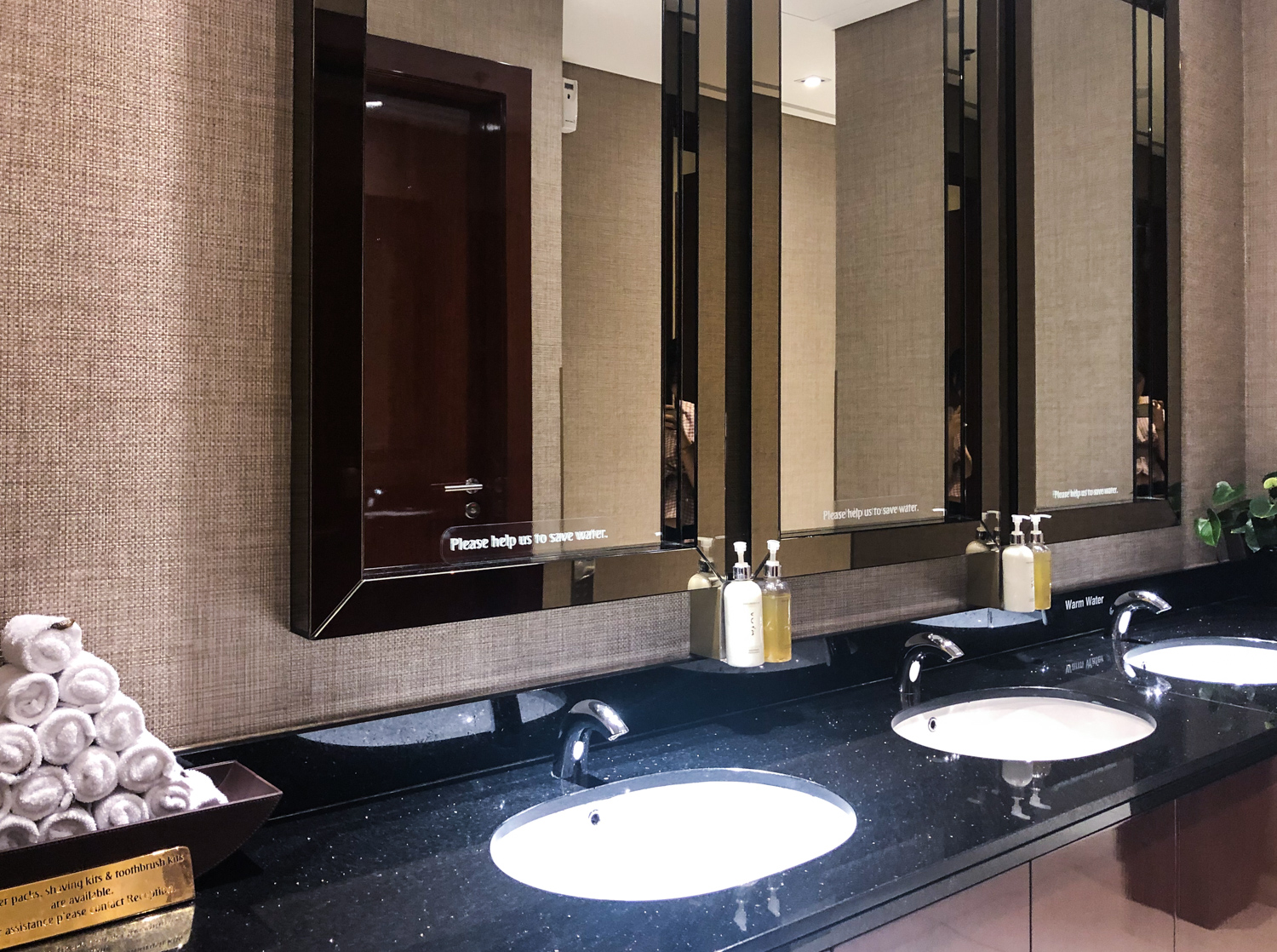 The showers are basic but have everything you need already inside.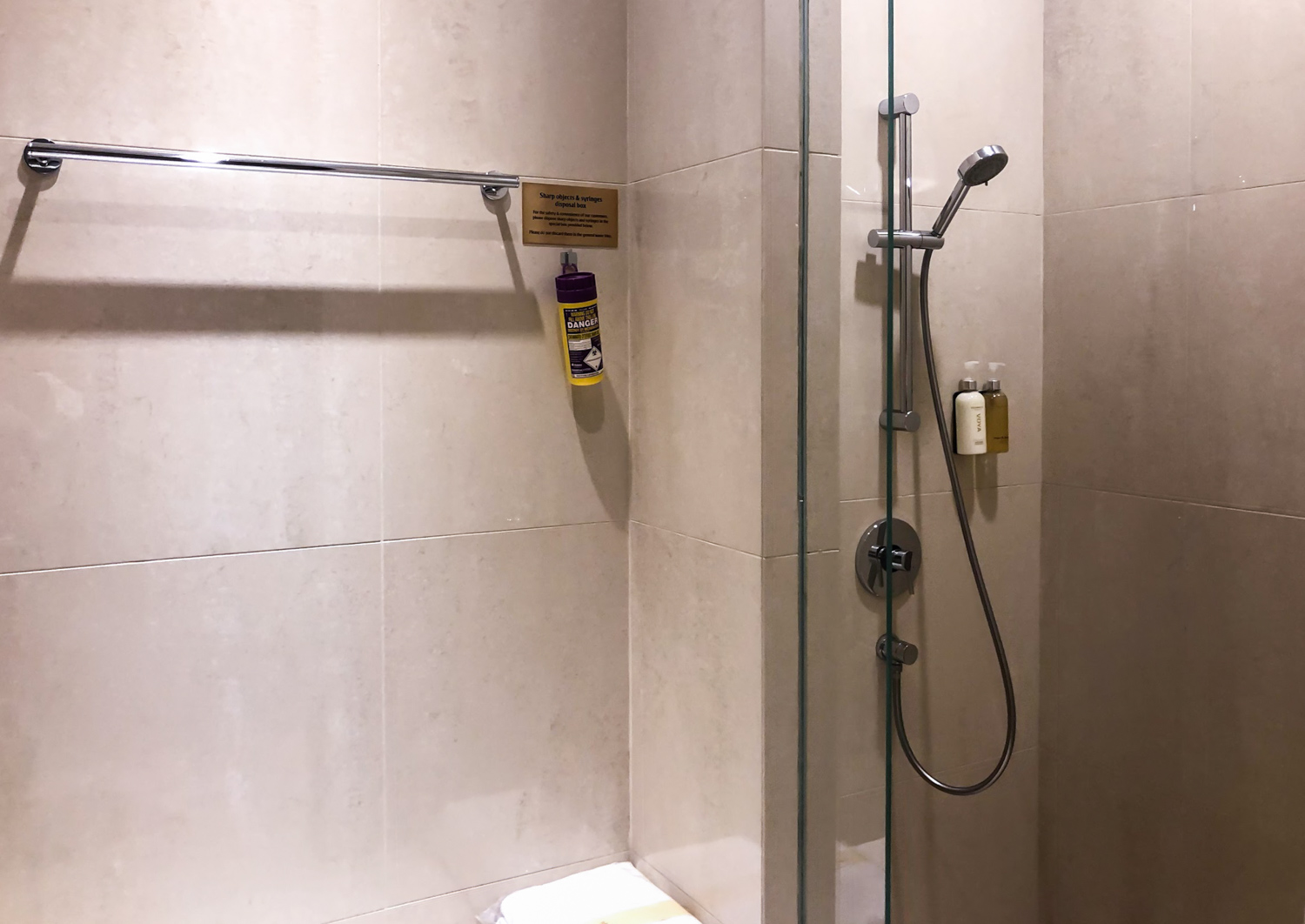 The PCs and a printer are useful for anyone who needs to get some last-minute work done.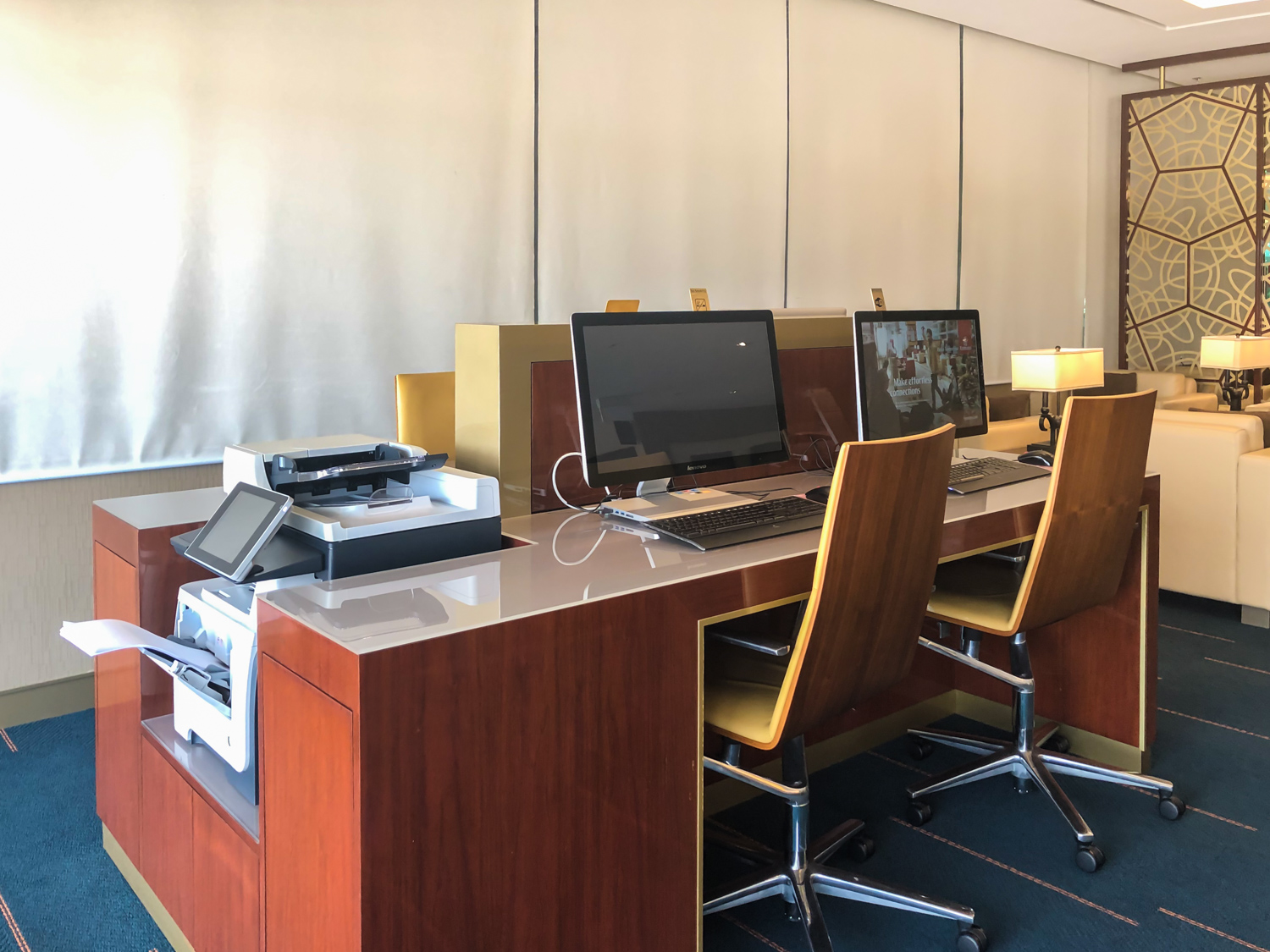 WiFi is broadcast throughout the lounge, but I didn't get around to connecting to it or testing the speed, unfortunately.
Finally, a special area is set aside for those who have certain religious requirements.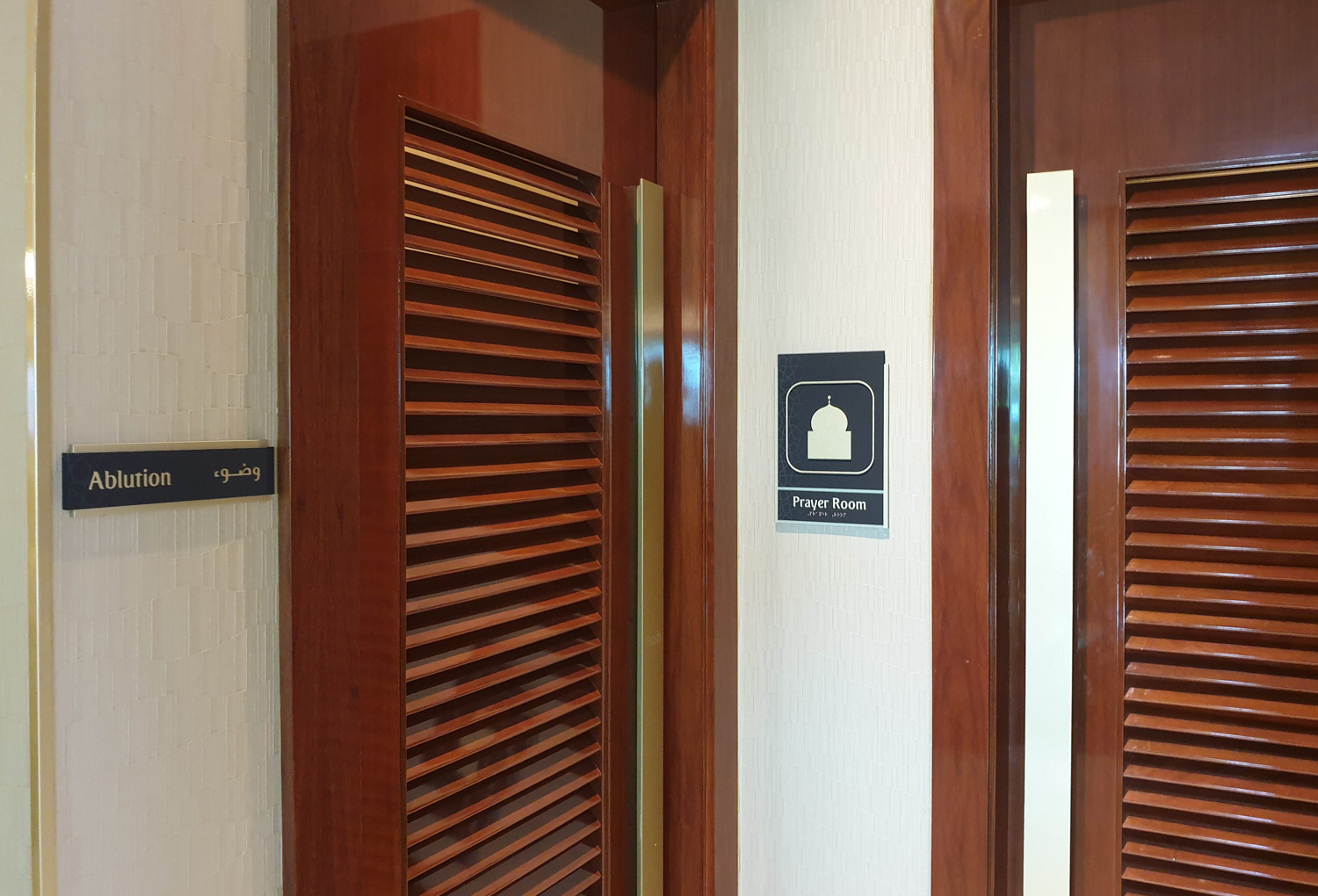 Lounge access options
The door list for this lounge is fairly restrictive:
By class of travel: First or Business Class passengers travelling on an Emirates or Qantas flight
By Qantas Frequent Flyer status: Qantas Gold, Platinum and Platinum One when travelling on an Emirates or Qantas flight
By Emirates Skywards status: Emirates Skywards Platinum or Gold members travelling on an Emirates or Qantas flight
Summing up: my take
The combined Emirates First & Business Lounge in Singapore Changi T1 is a great place to relax and recharge before a flight. The catering is superb and there is usually plenty of space around.
It is also an option for Qantas passengers travelling in Business or First Class, and those who have elite status with Qantas or Emirates.
I would definitely visit this lounge again in the future.
What's great
Superb level of catering, both hot and cold dishes
Moët champagne and a large range of spirits available
Great tarmac view and natural lighting
What isn't great
Basic shower facilities
No tended bar
Have you visited this lounge? What was your take?
The Emirates Lounge Singapore overview
was last modified:
April 28th, 2022
by