Beautifully designed by Singaporean architectural firm ONG&ONG to create a 'home away from home' feel, the current version of this lounge opened after $90 million renovations in December 2013.
Most travellers with access to this lounge will also have access to the Air New Zealand lounge next door.
Have a read of both reviews, especially the 'Our take' section at the bottom of this review, to decide which one might be more appropriate for your travel needs.
If you are flying Singapore Airlines or Star Alliance First Class, you can access the First Class side of this lounge.
Lounge location & details
The lounge located on the second floor mezzanine level near Gate 59. It is a 5-10 minute walk after passing through security.
The lounge is split into the Business Class section to the left and First Class to the right through a sliding door. This review is of the Business Class section only.
The opening hours are from 5am until 9pm seven days a week.
Lounge seating
There is a (largely unused) lounge area just past the entrance, with wine and biscuits available—beautiful but seems like a bit of a waste of space.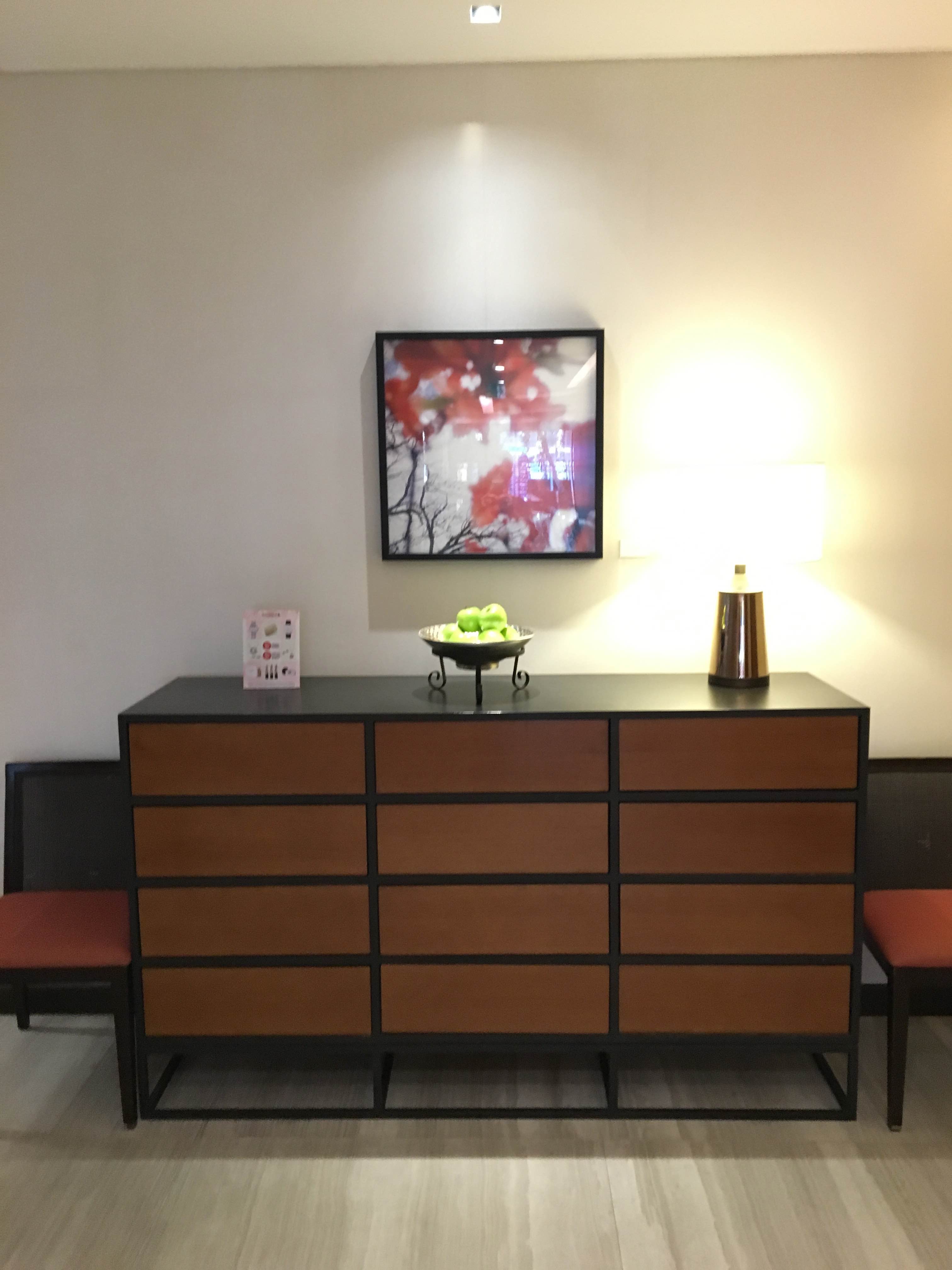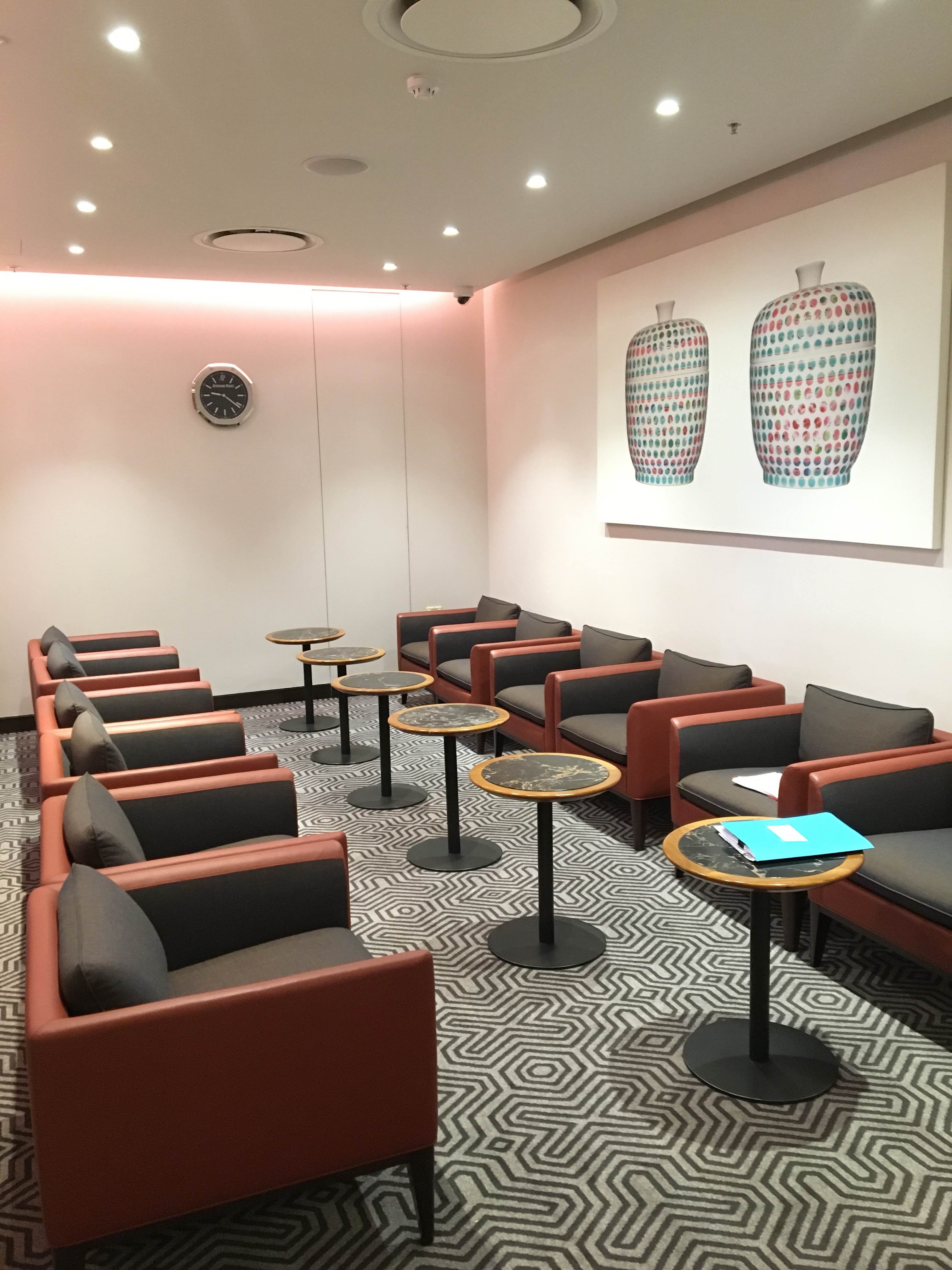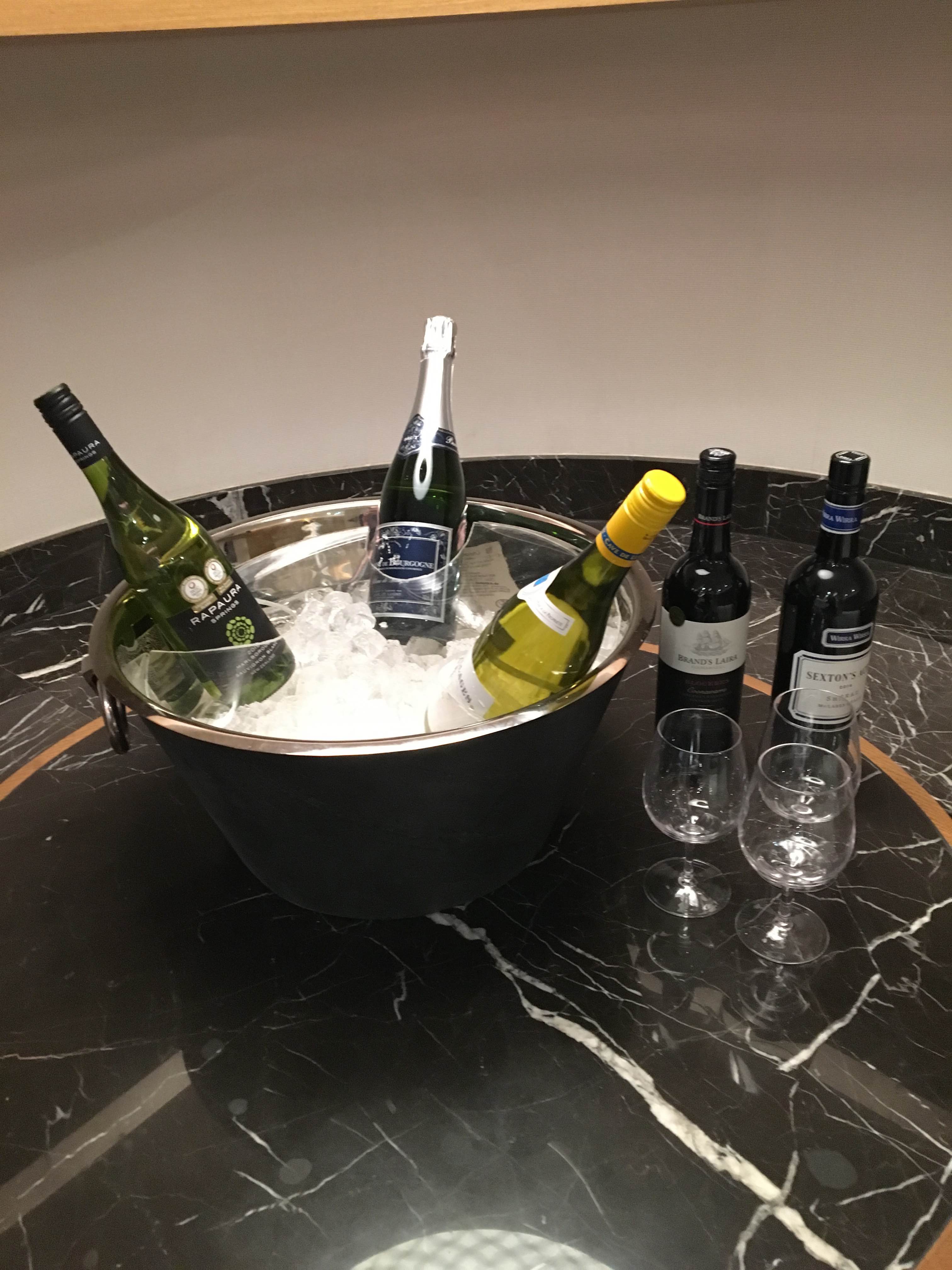 This is especially given that they could have made way for more of these fantastic private productivity cubbies with trademark Singapore Airlines design elements, which is the ideal choice for sitting, working and eating if travelling solo and wanting to get some work done.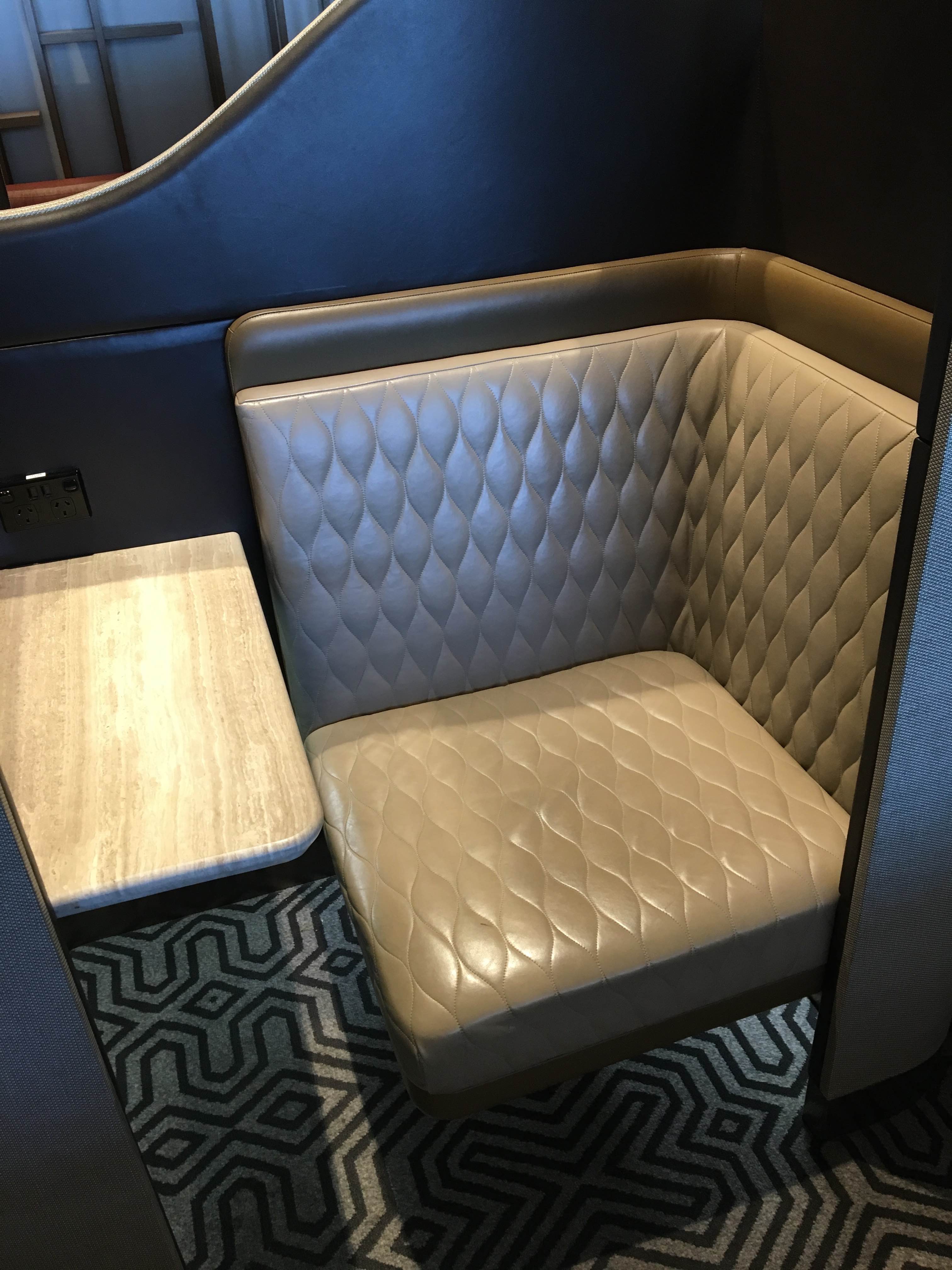 For couples and groups, the main area seats are comfortable enough.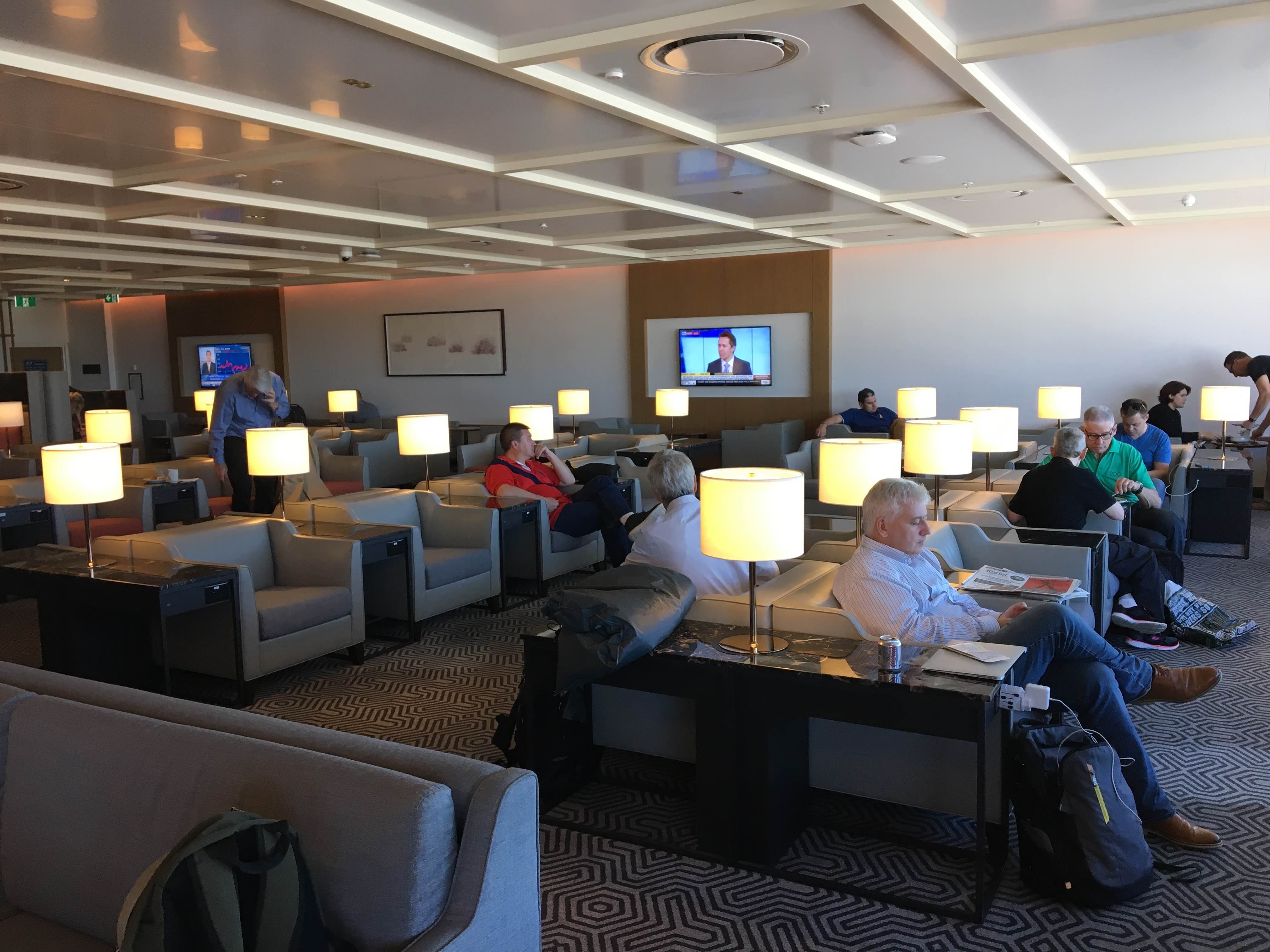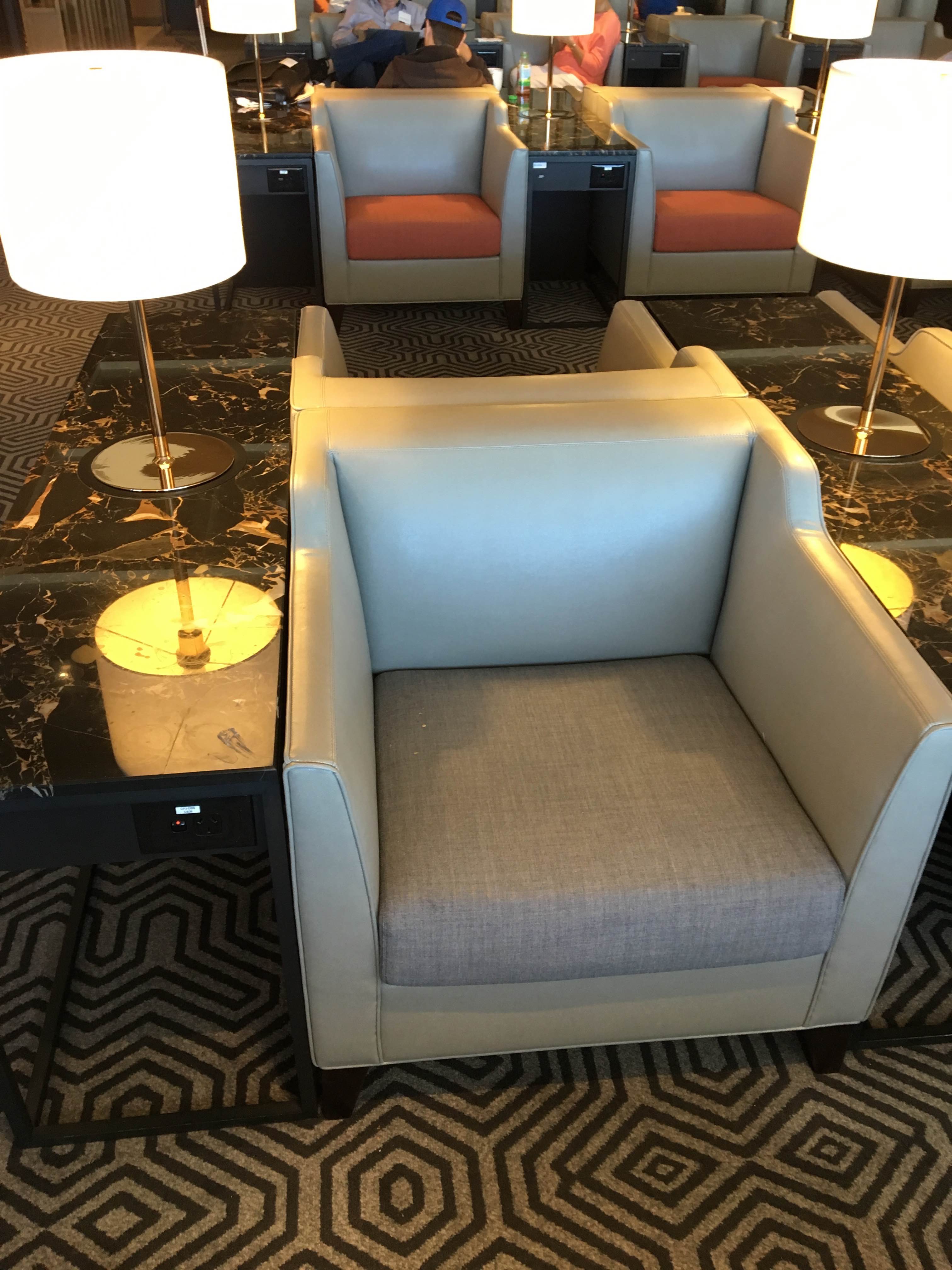 And for those on work calls or wanting a little more privacy to do work, you can also enjoy good tarmac views from the tucked-away hidden work bench in the far-right corner of the lounge.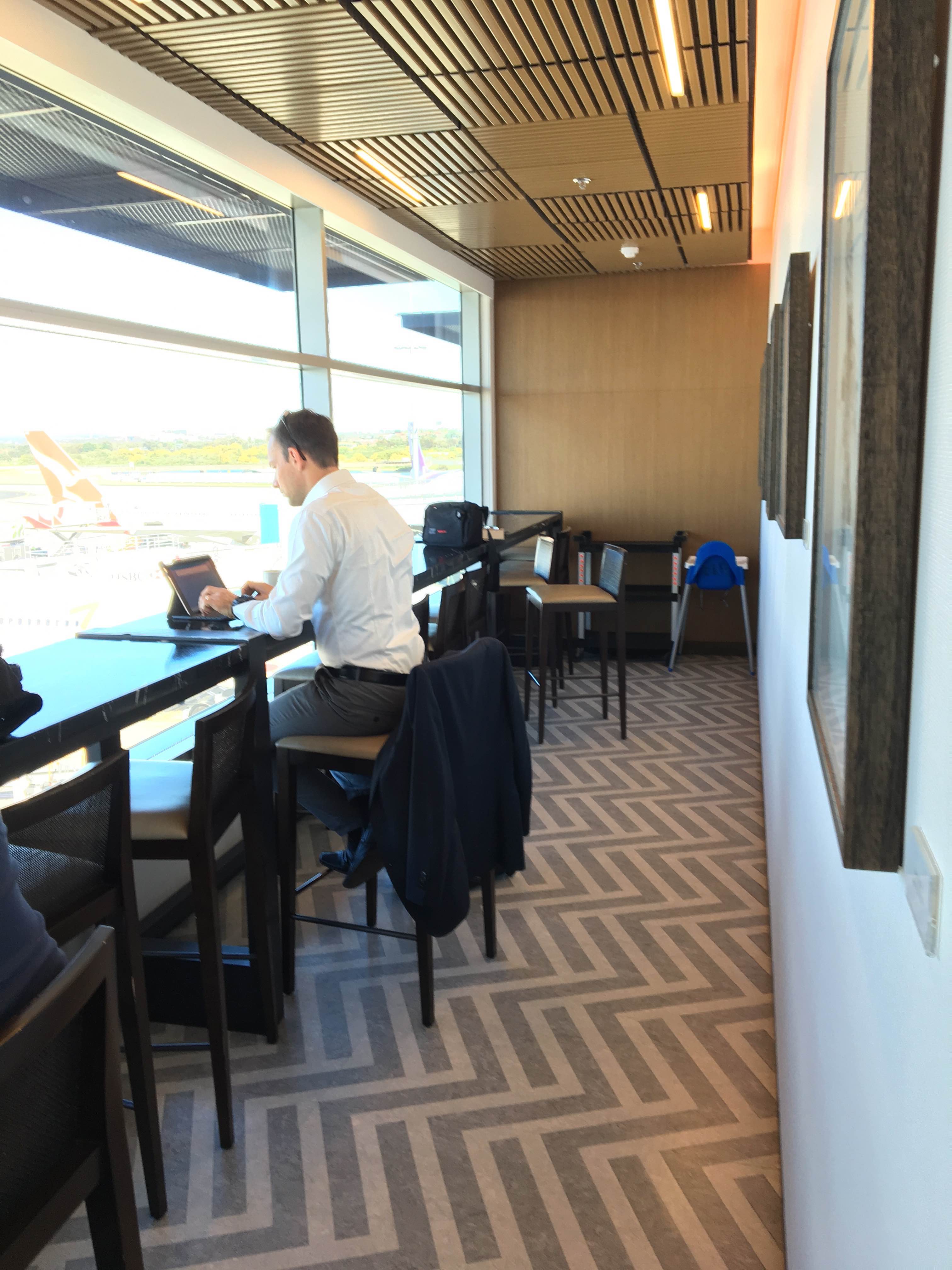 Food & drink
Breakfast is served until 10am, then crossing over to lunch for the rest of the day. I was in the lounge an hour before this and there was a strange selection of six lunch-type dishes for breakfast, with the notable absence of eggs. Perhaps they did the crossover a little early?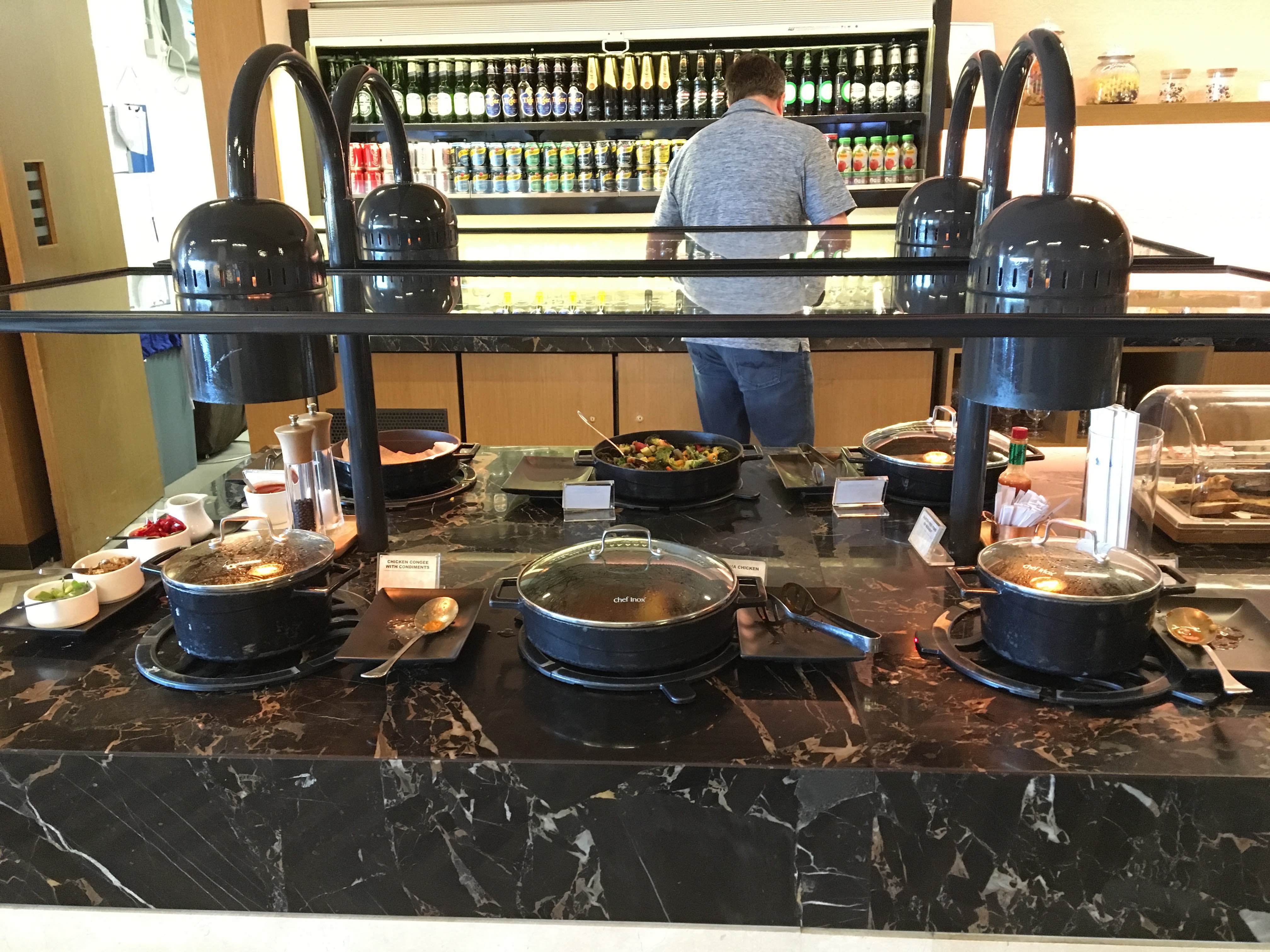 There were some good cereal, fruit and pastries selections though.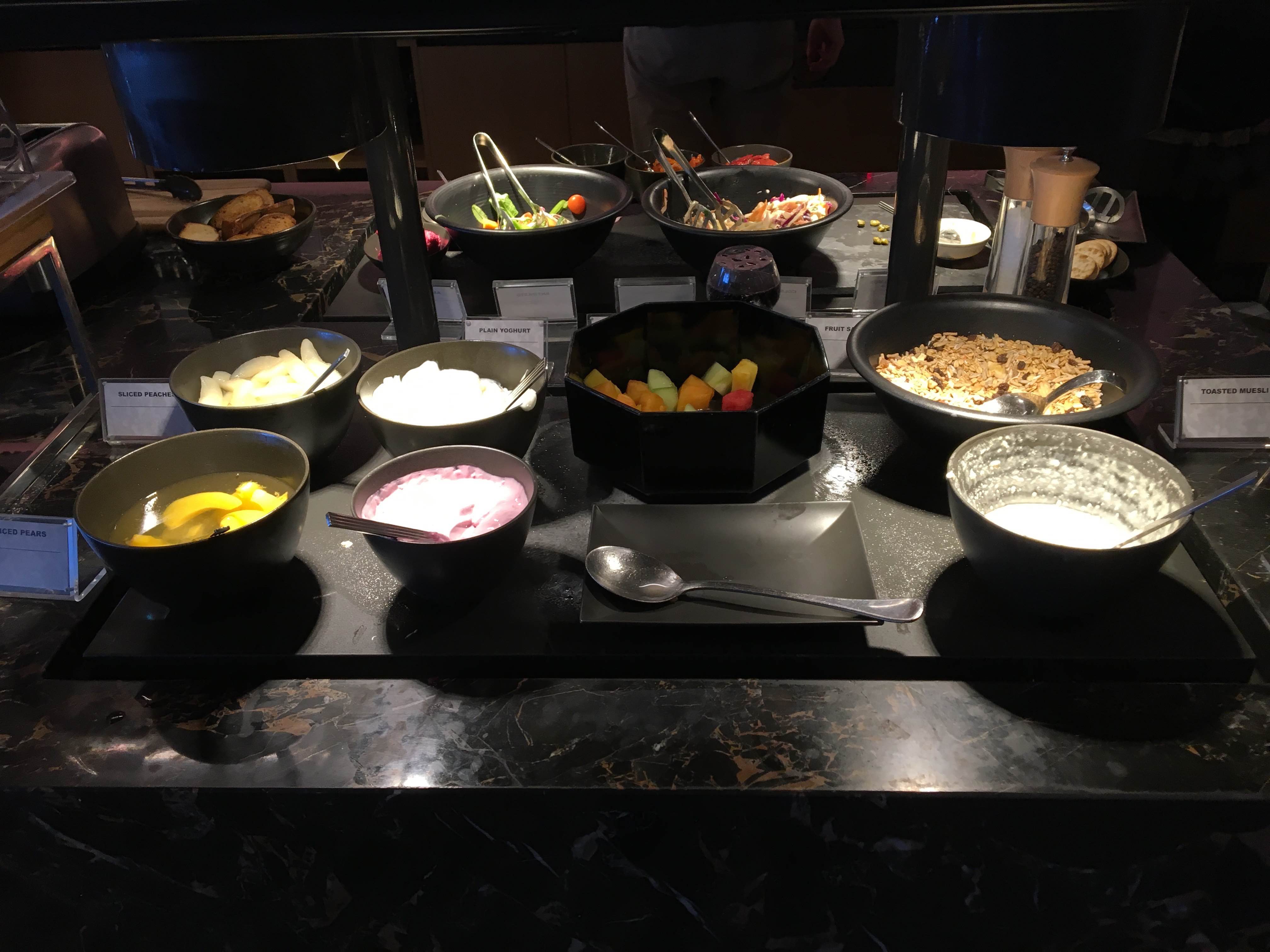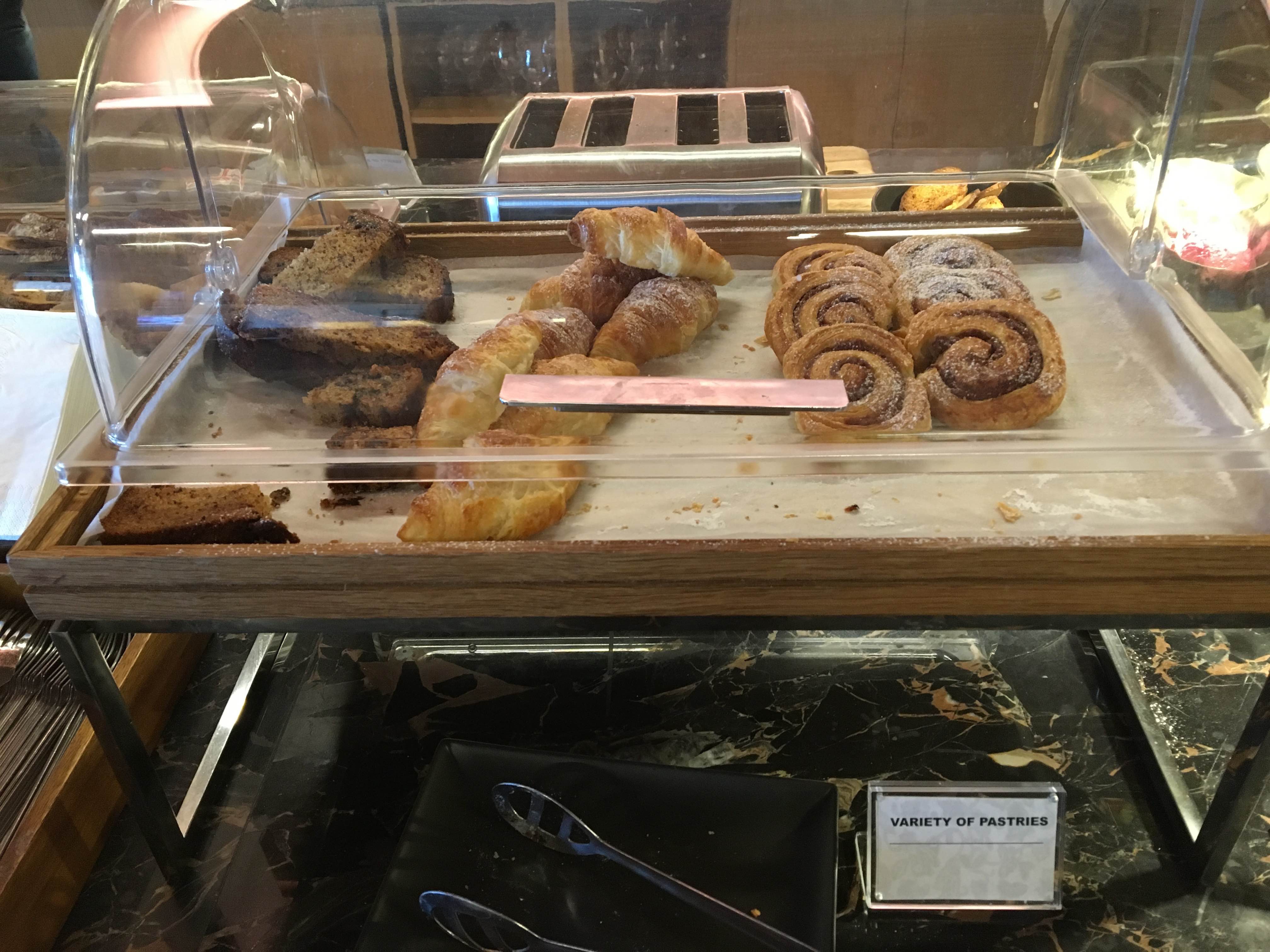 There was an espresso machine, but I would recommend ducking over to the Air New Zealand Lounge next door to take advantage of their barista service.
And here is the beverage selection, with alcohol available from opening time at 5am.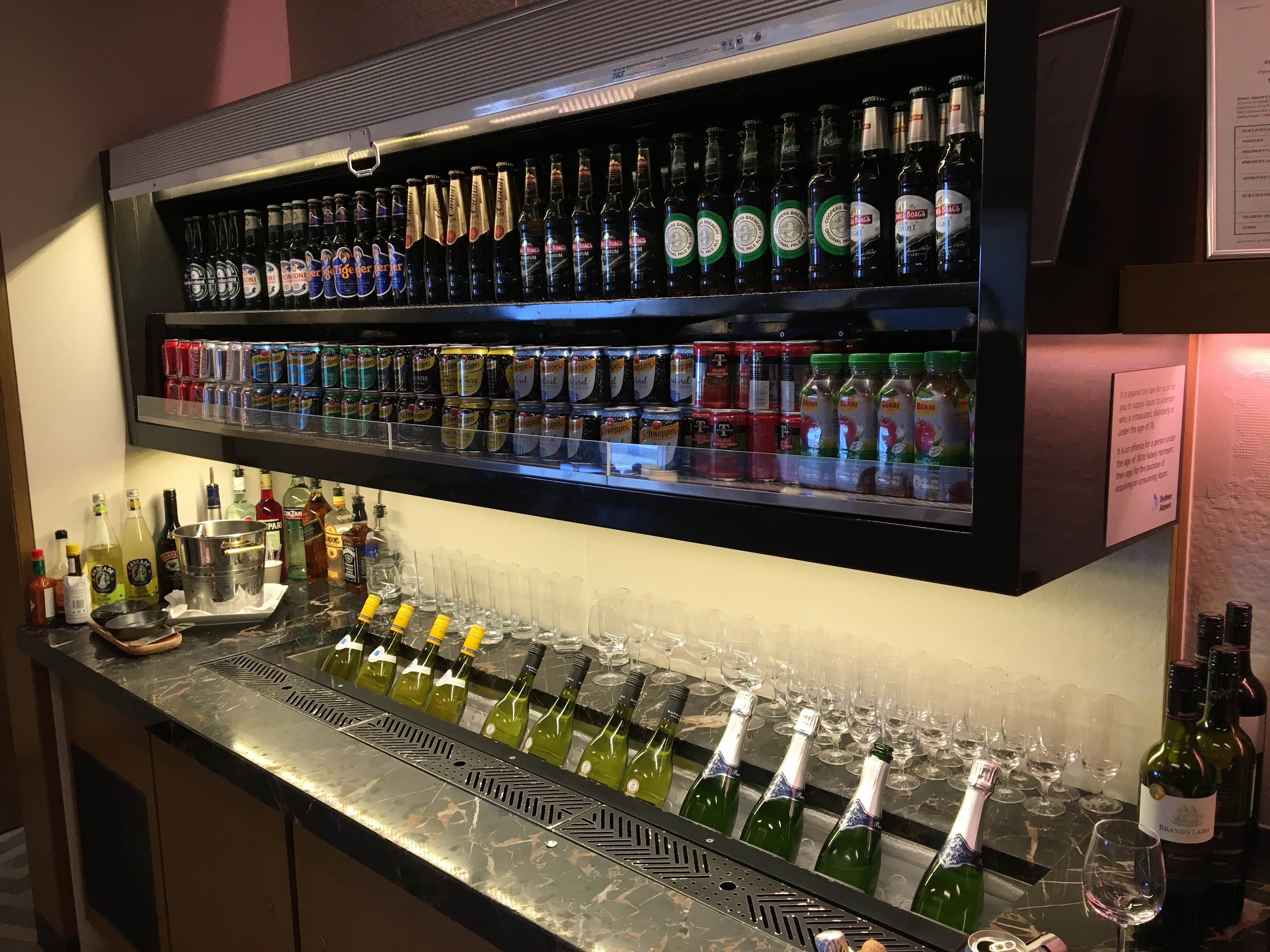 Amenities
The bathrooms are small, with only one stall in the men's bathroom and two in the ladies'. However, there is separate one shower suite, which looks like it would have great hot water pressure.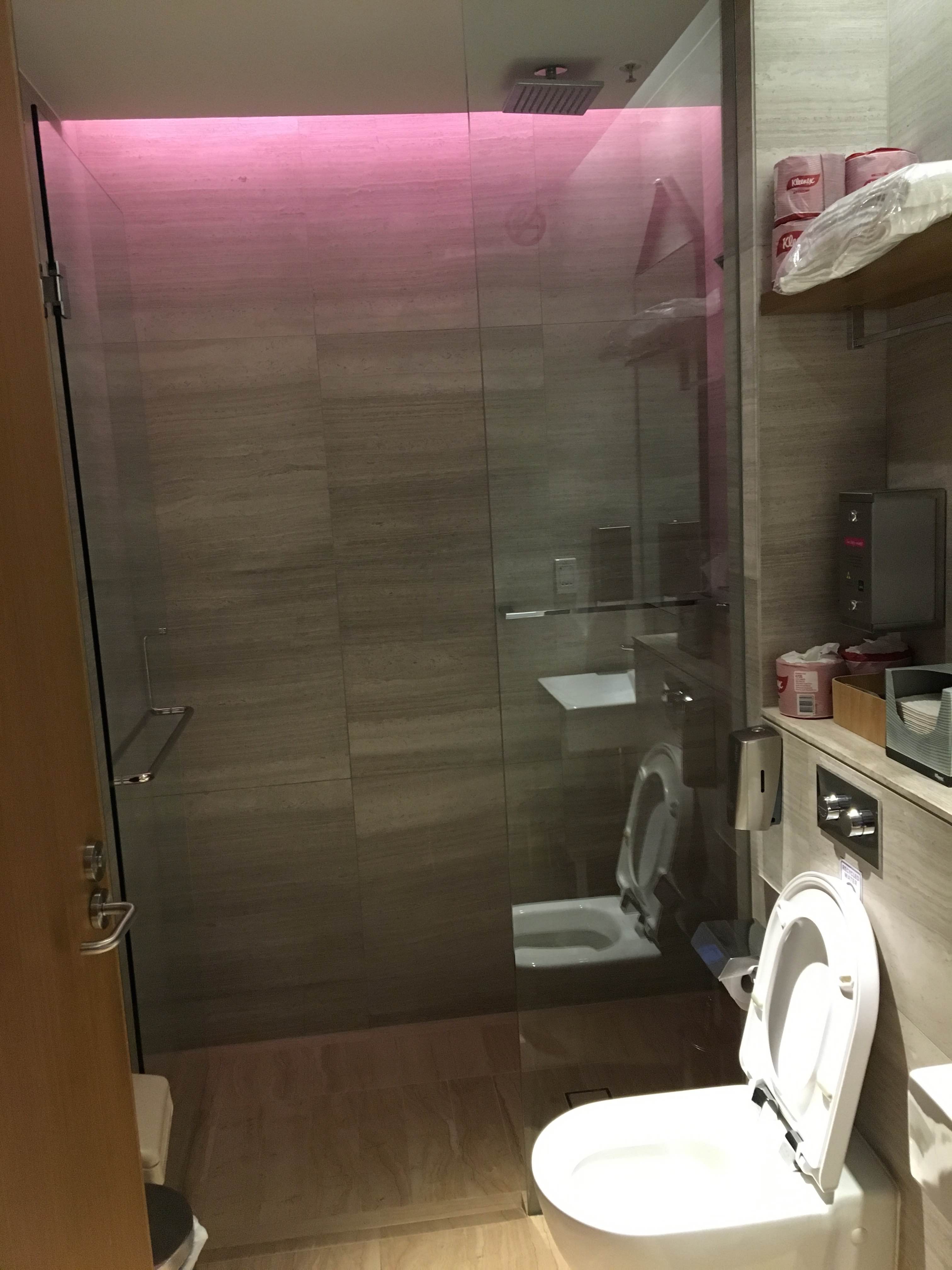 The wifi was painfully slow when I visited (4/0.3 Mbps download/upload), which was surprising given that the lounge was only one-third full. I found the wifi was three times faster at the (much busier) Air New Zealand lounge.
Lounge access options
By class of travel: Business (no guests) and First Class (+1 guest) passengers travelling on a Singapore Airlines or Star Alliance flight but note that they will refer you to the larger neighbouring Air New Zealand Lounge if you are not flying Singapore Airlines and there is not much space in the SilverKris Lounge
By Velocity status: Velocity Gold and Platinum travelling on a Singapore Airlines flight in any cabin (+1 guest)
By KrisFlyer frequent flyer status: Elite Gold, PPS Club and Solitaire PPS Club prior to Singapore Airlines and Star Alliance flights in any cabin (+1 guest who also needs to be on a Singapore Airlines flight)
By Star Alliance status: Star Alliance Gold members travelling on a Singapore Airlines or Star Alliance flight in any cabin* (+1 guest who does not need to be travelling on the exact same flight but needs to be on a Star Alliance flight)
By paid lounge membership program: United Club and Air Canada Maple Leaf Club members travelling on a Singapore Airlines or Star Alliance flight in any cabin (+1 guest who does not need to be travelling on the exact same flight but needs to be on a Star Alliance flight)
*Effective 1 January 2020, United MileagePlus Gold and above elite status members cannot enter partner lounges like this one unless they are flying Business or First Class.
Guests are defined as any person over two years of age.
Other SilverKris Lounge overviews
Our take
This lounge is very aesthetically-pleasing and incorporates Singapore Airlines' beautiful design elements, especially on display with the productivity pods, which look like Business and First Class seats on a plane.
The advantage of this lounge over the Air New Zealand Lounge next door is that it is much quieter and peaceful.
However, the Air New Zealand Lounge, whilst being larger and busier, has more extensive food and drink offerings, a cool barista service, much quicker internet speeds and more attentive customer service.
As they are only a 20-second walk from one another, if you do have access to both (which most people in the above categories will), I would recommend making a decision for yourself.
That being said, if you are travelling in First Class on Singapore Airlines or a Star Alliance partner, I am sure the spacious First Class section of this lounge with à la carte dining would be the ideal choice.
Have you visited both lounges? Which do you prefer?
SilverKris Business Class Lounge Sydney overview
was last modified:
April 26th, 2022
by