After a great long weekend in Adelaide, I had us scheduled on QF82 back to Sydney. This is one of the few quirky options that Qantas offer on domestic routes, with an internationally configured A330 operating SYD – ADL – SIN and returning, meaning that you can pick up a domestic flight with international grade seating in Economy and Business class.
The timing of the flight suited well – 7.50am – and due to the fact that this flight has it's minor downsides to a regular Adelaide – Sydney domestic hop, I had a hunch this flight would be relatively underbooked which would be helpful given we were travelling with our 1 year old without an assigned seat.
I also blew 12,000 Qantas Frequent Flyer points on an upgrade to Business Class from our Economy booking, knowing we would get a roomy Skybed, in hopefully a pretty empty Business Class cabin.
Cut off for check in for QF81 and QF82 is 45m rather than than normal 30m, given the need to clear immigration as a domestic passenger. We were at the airport in good time, and ready for breakfast and a coffee in the lounge until I made the schoolboy error of assuming that the Qantas Club was going to be airside of Security and Immigration like other the other airline lounges. It is, of course, not – meaning we had a short wait in the (relatively comfortable) gate lounge until boarding started at around 7.30am.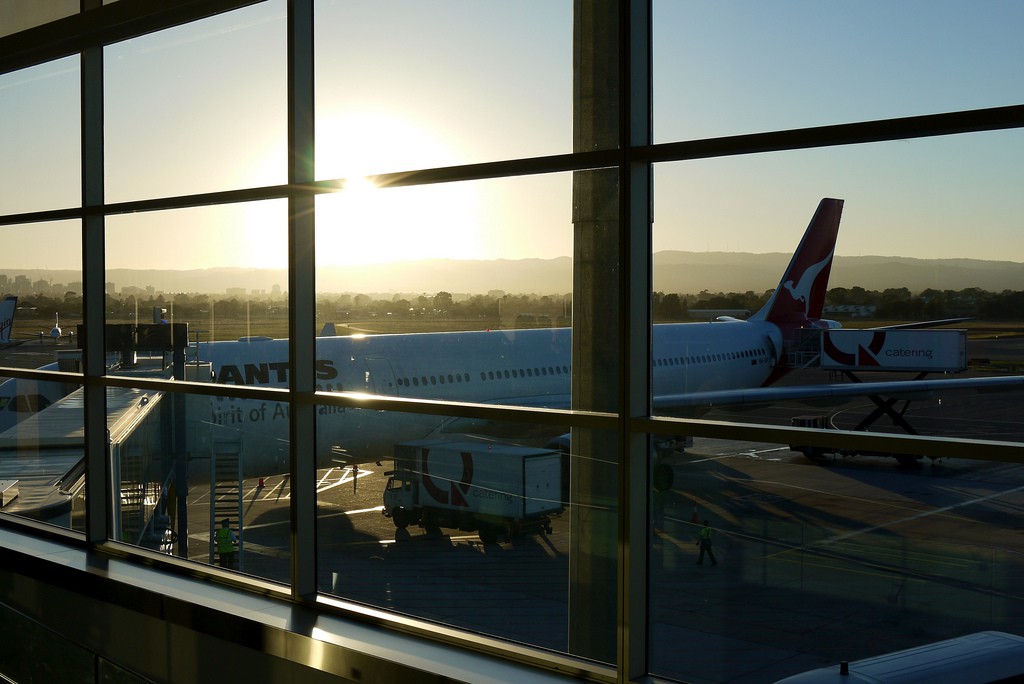 The Business cabin had 4 people, including ourselves, which was great when traveling with an infant. We felt no concern whatsoever about any potential behaviour or noise which eased the inevitable stress of flying with a child, in addition to the massively increased room in Business class, all made for a pleasant two hour flight.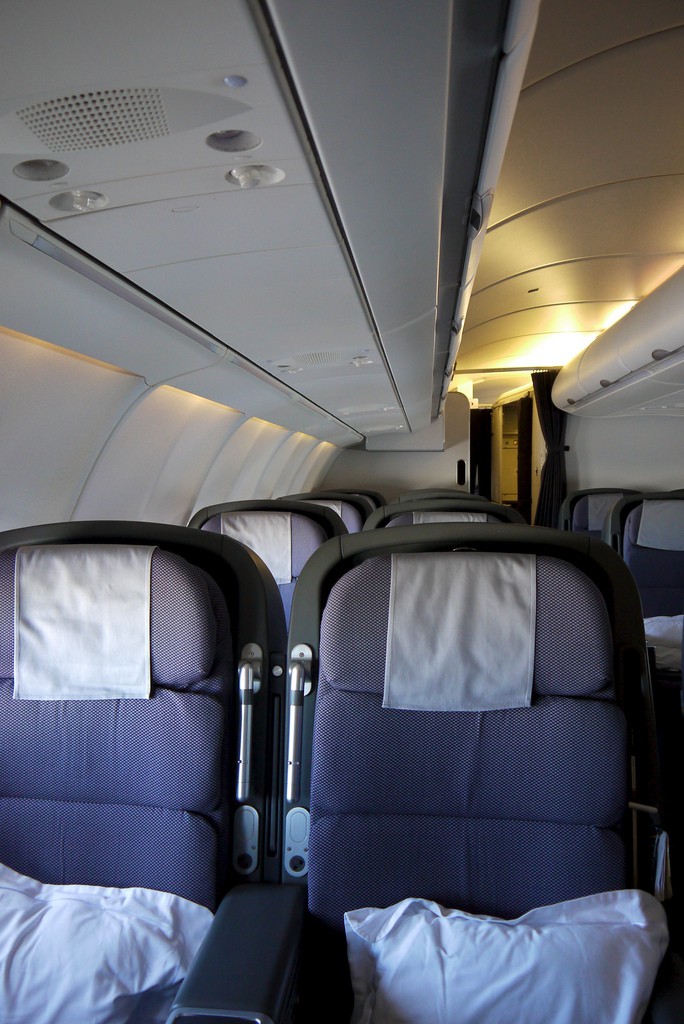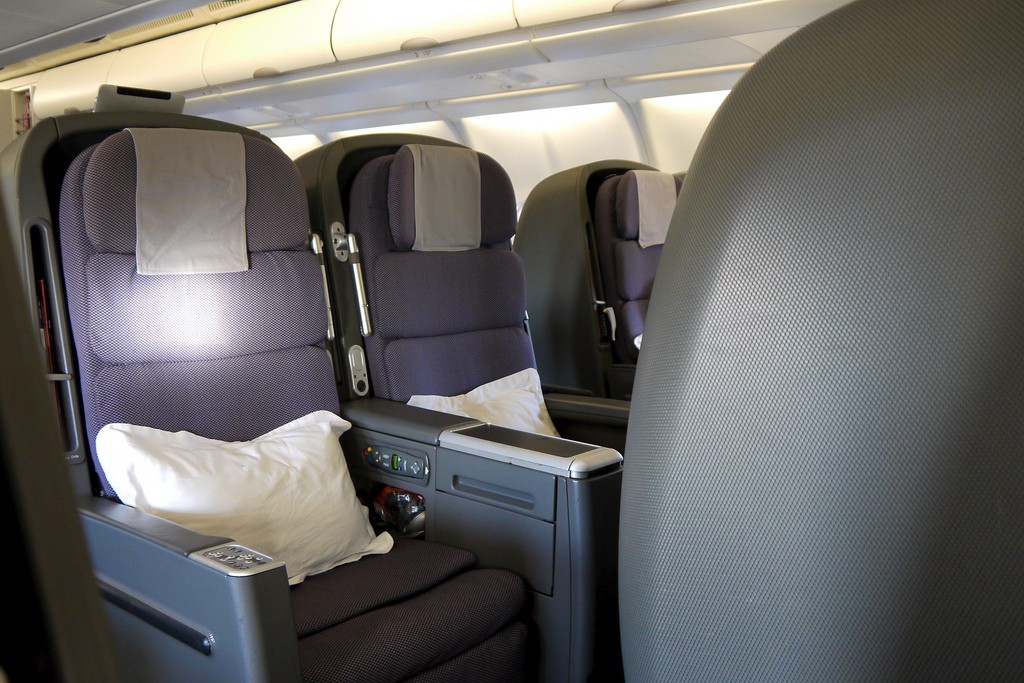 Service was typical Qantas – consistent, polite, professional – and the breakfast was nice enough for a 2 hour domestic flight, if slightly lacking in options – no menu was presented, it was just one course on a single tray, but still fine.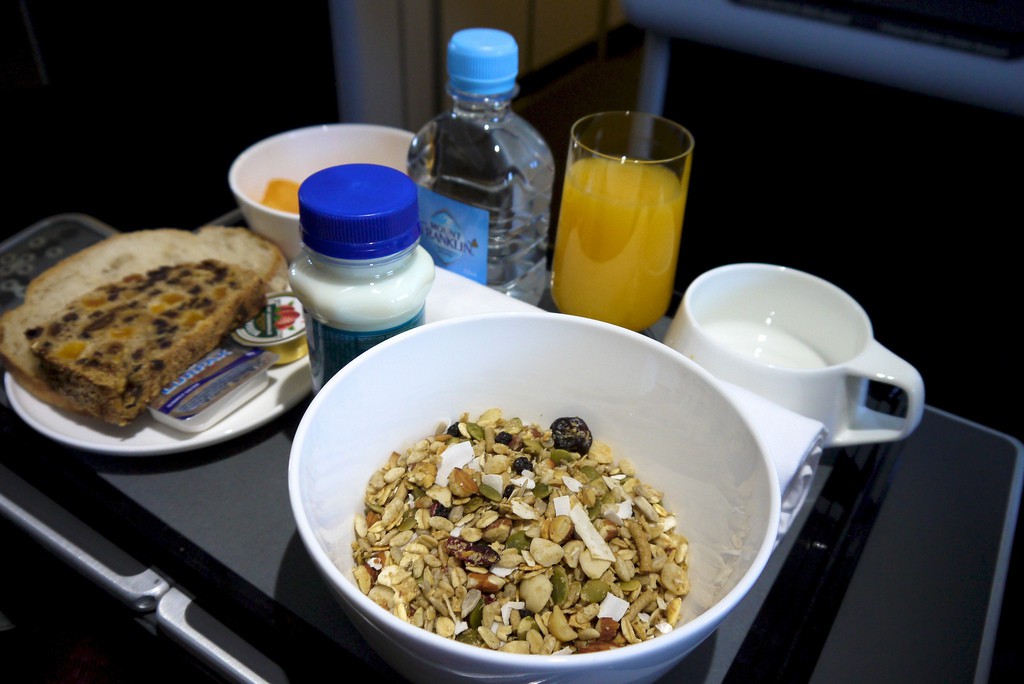 All up, QF81 (from Sydney) and QF82 (from Adelaide) are great ways to get between the two cities if the timing works for your travels. QF81 operates on Tuesday, Friday and Saturday, and QF82 on Friday, Sunday and Wednesday. Whether in Economy or Business class, you're likely to get a less full cabin, and will definitely get international grade seating and in flight entertainment.
The trade-off is the extra hassle and time required for check in – and a little extra time required to get through immigration as a Domestic passenger on arrival, especially in Sydney. In practice, for us this was around 5 minutes extra after landing.
If using points to upgrade or book this flight outright, it's not the worst way to use them for domestic travel as at least you are benefiting from an improved experience than just regular Business Class.
Qantas A330 Domestic Business Class Review – QF82 Adelaide to Sydney
was last modified:
March 31st, 2016
by