The Air New Zealand Koru Lounge in Melbourne had a complete refurbishment in mid-2017, which has provided eligible Air New Zealand and Star Alliance status members, along with First and Business Class guests with a modern and spacious lounge to unwind in prior to their flight.
I was able to revisit this lounge as part of the Melbourne Airport 2018 Excellence Awards and here is my take.
Lounge details & location
The lounge is located at the Ground Level of Melbourne International Terminal 2, next to Gate 15. It is open from 4:45 until 22:30.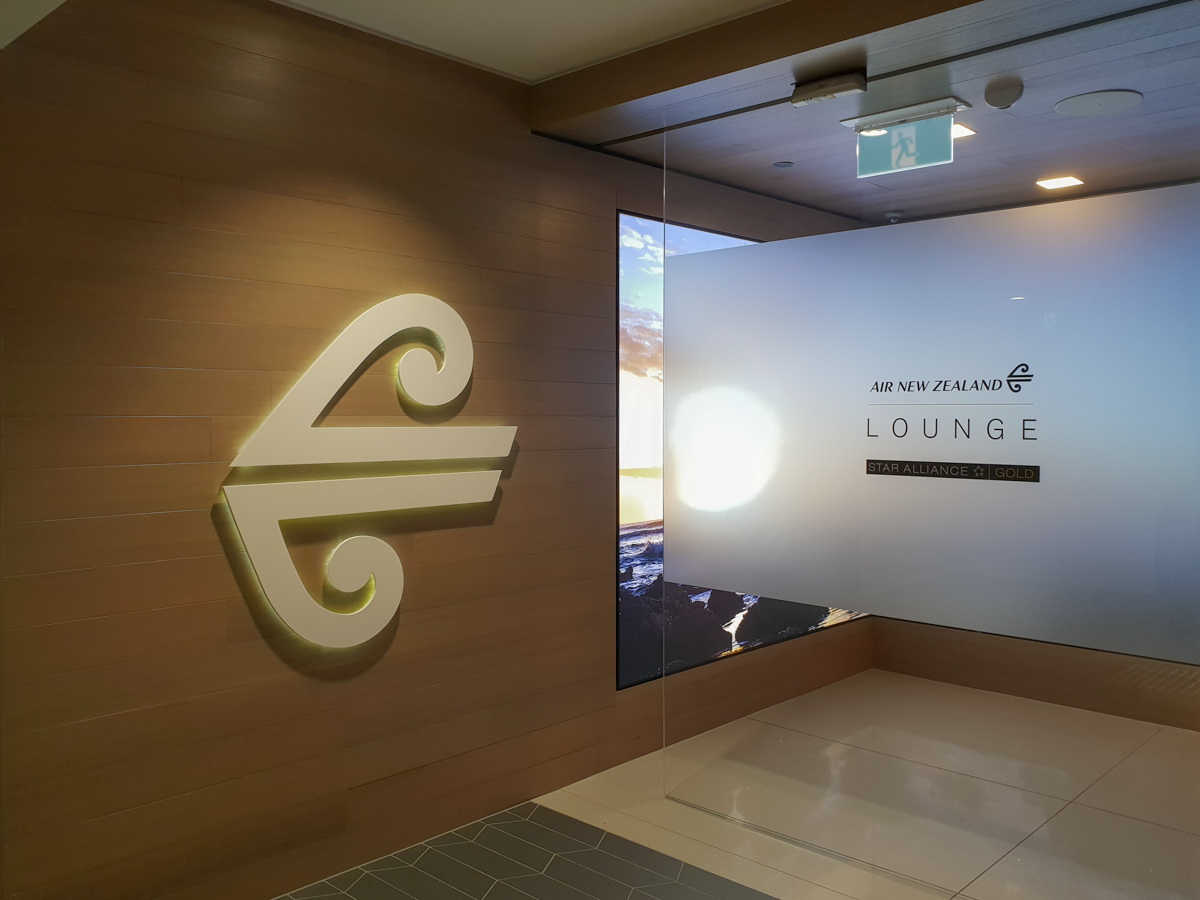 Lounge seating
The lounge is quite large, with 249 seats available and includes a buffet and dining room, open TV area, children's play area, luggage storage room with racks (instead of individual lockers like Etihad) and a barista..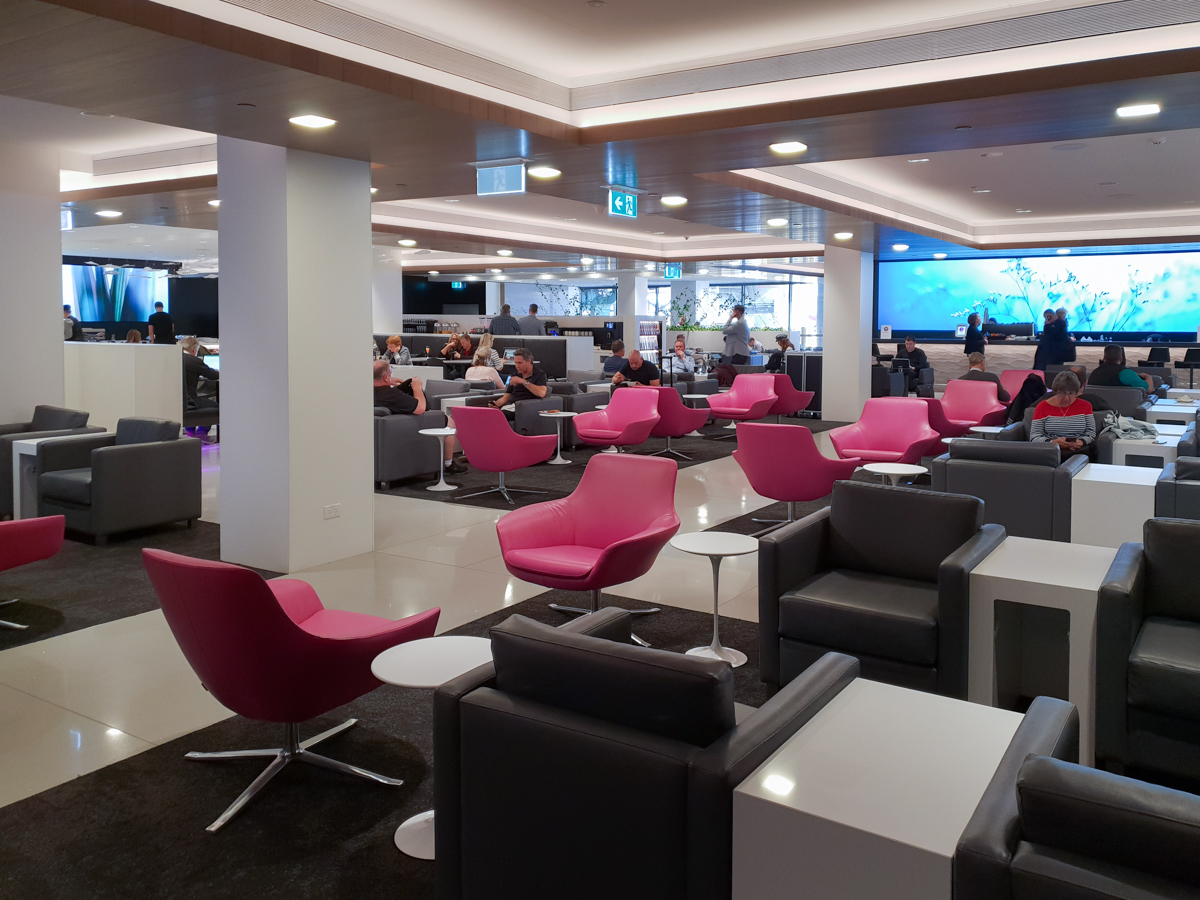 The dining room is furnished with long tables, conveniently equipped with many power outlets. Air New Zealand did comment that a number of their guests appreciate the ability to eat, work and charge their electronic devices at the same time. And from my observation of the lounge, there were at least a dozen guests doing this.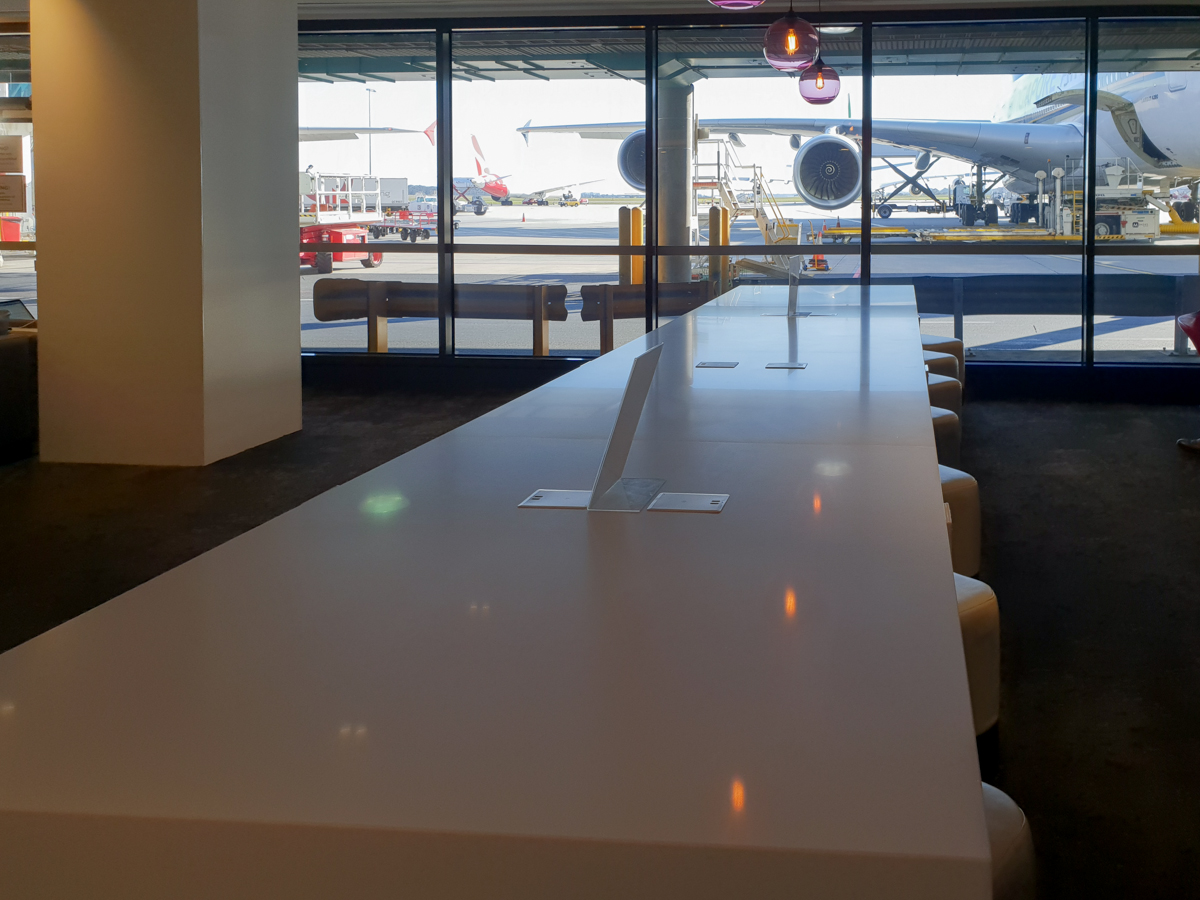 In addition, most seats have access to power outlet which are actually built into the coffee tables. Furthermore, Air NZ has installed wireless phone charging for iPhone, Samsung etc, so if you forgot your charging wire, don't worry!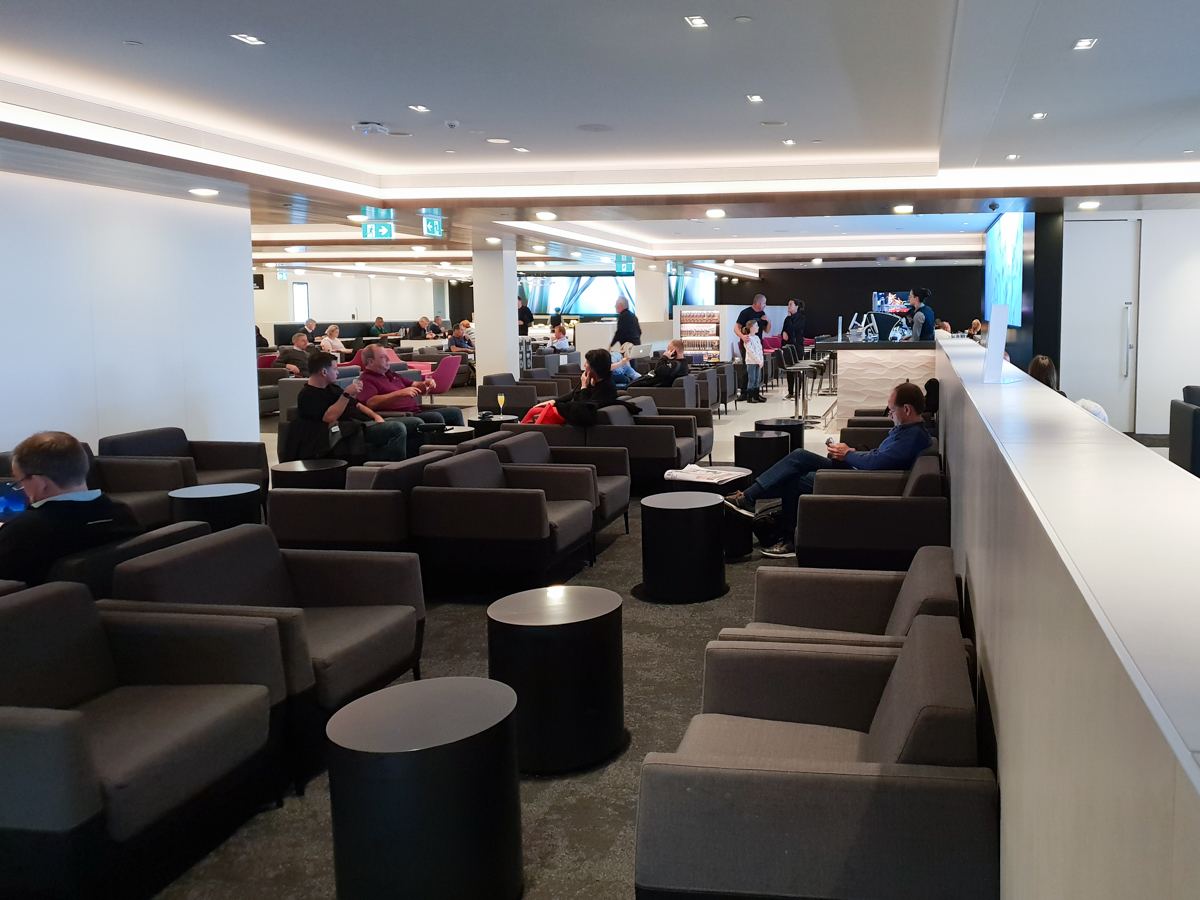 The combination of waist high and hanging threads to partition the lounge means some areas are more private than others, which is a plus.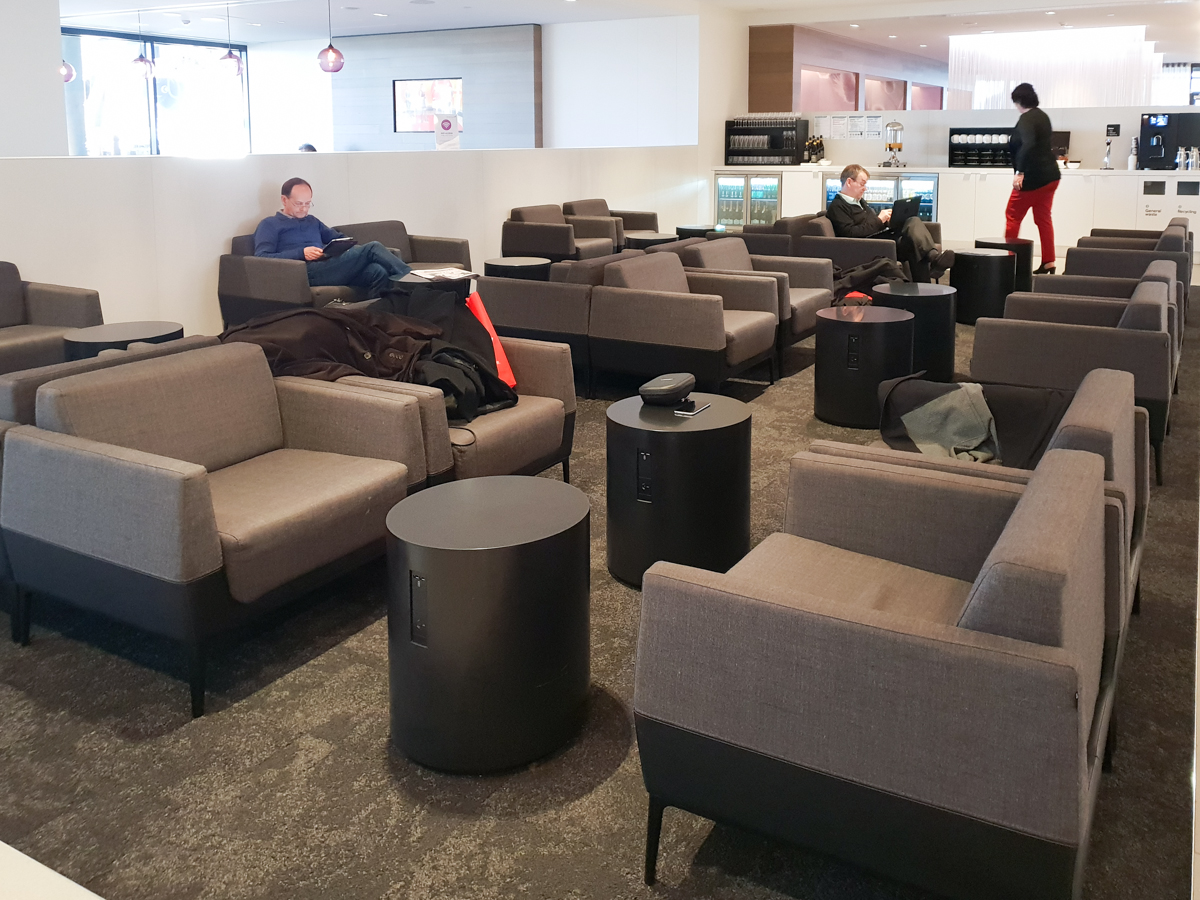 The TV area has a unique layout, but feels a bit sparse, with a TV sitting in the middle of the area and a vacant corridor in the middle.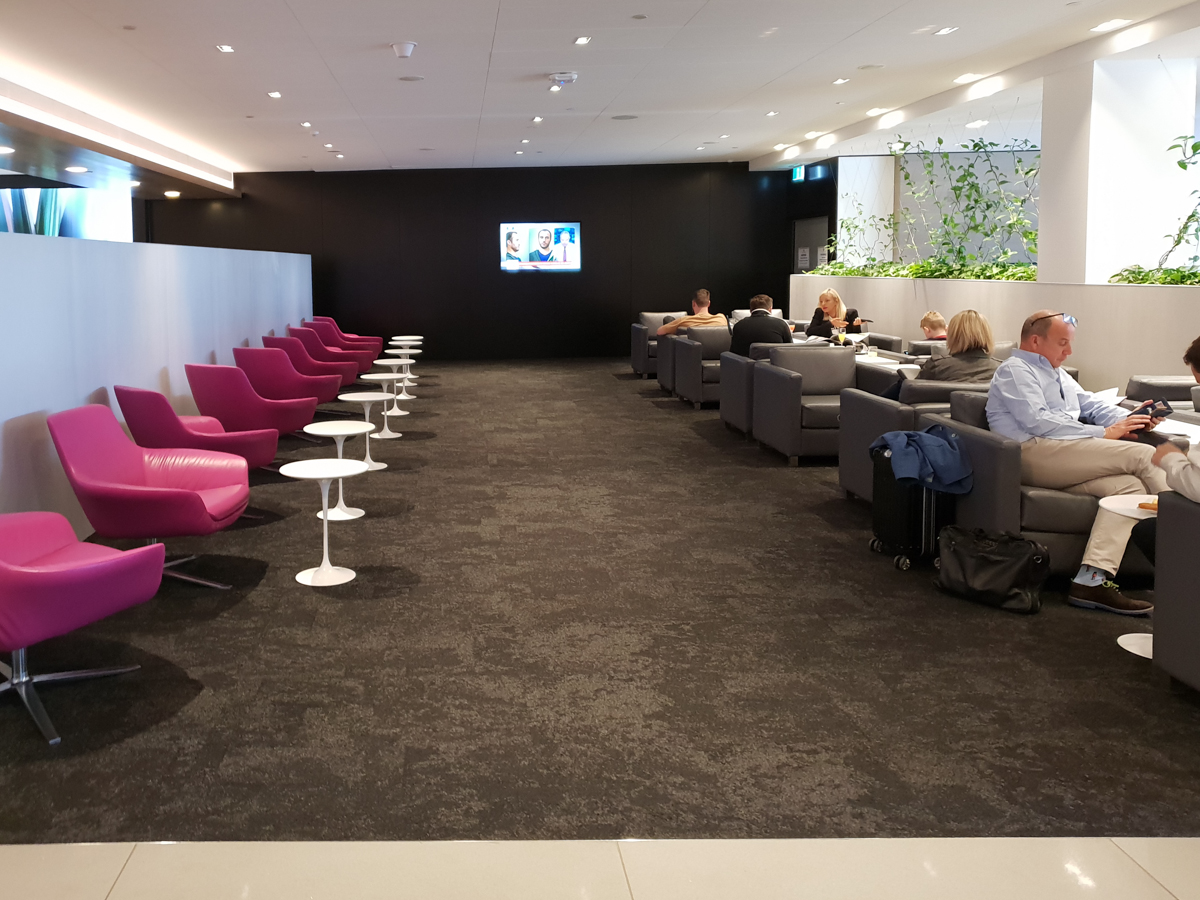 The kids zone has bean bags and a TV showing children's programs, but is noticeably missing any form of toys.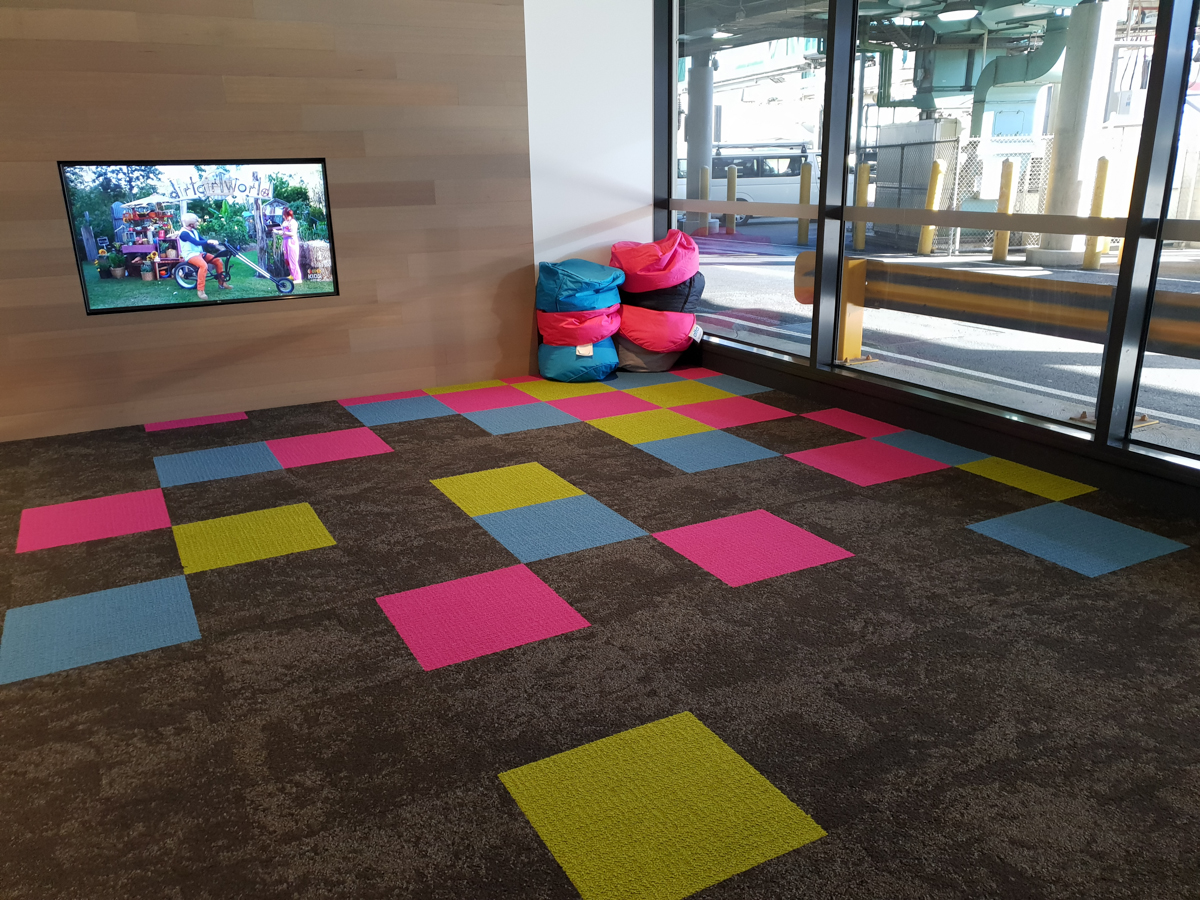 Given the lounge's unique location in the basement, it provides for some equally unique tarmac viewing, with the ability to view belly of A380's along with their gigantic spinning engines, aircraft vehicles zooming around and just everyday operations of the airport. It is really entertaining to watch!
And don't be fooled by the word basement. There are windows in this lounge and plenty of natural light.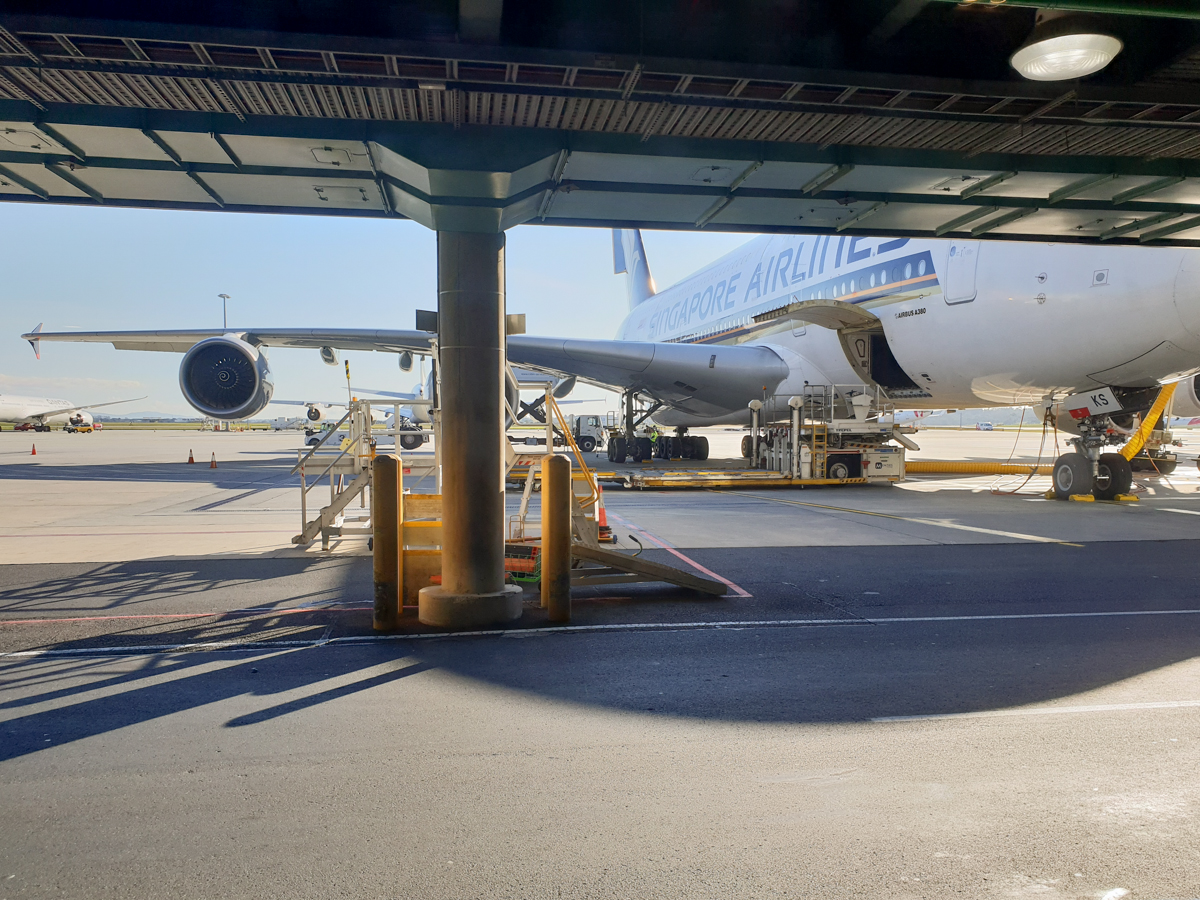 There is a small magazine and newspaper stand, which had a choice of five publications to choose from.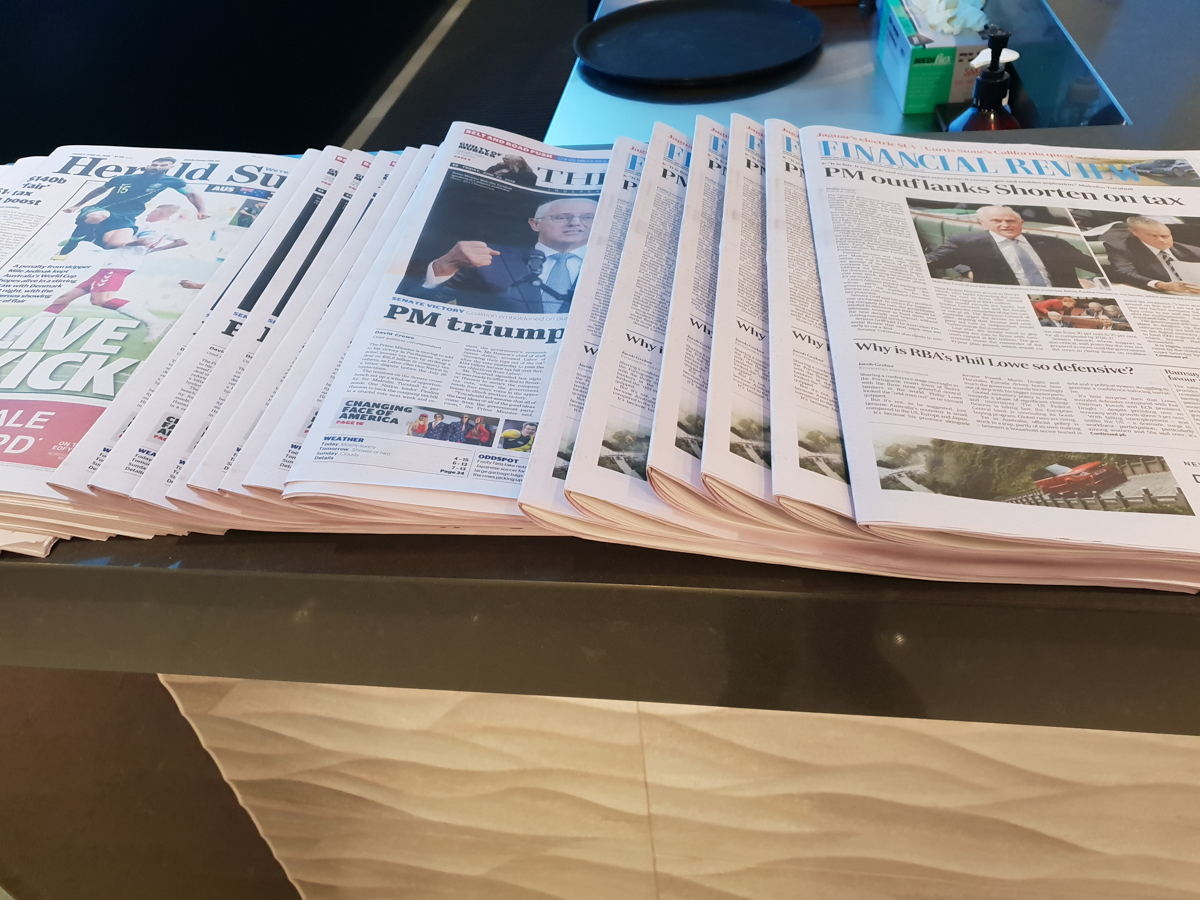 Food & drink
The dining is buffet style with no a la carte options. Air NZ rotates the buffet selection every five weeks, which, for frequent travelers is quite a long time and can get quite boring having to eat the same thing for that length of time.
We visited this lounge during breakfast, with the offering being scrambled eggs, hash browns and pork sausages.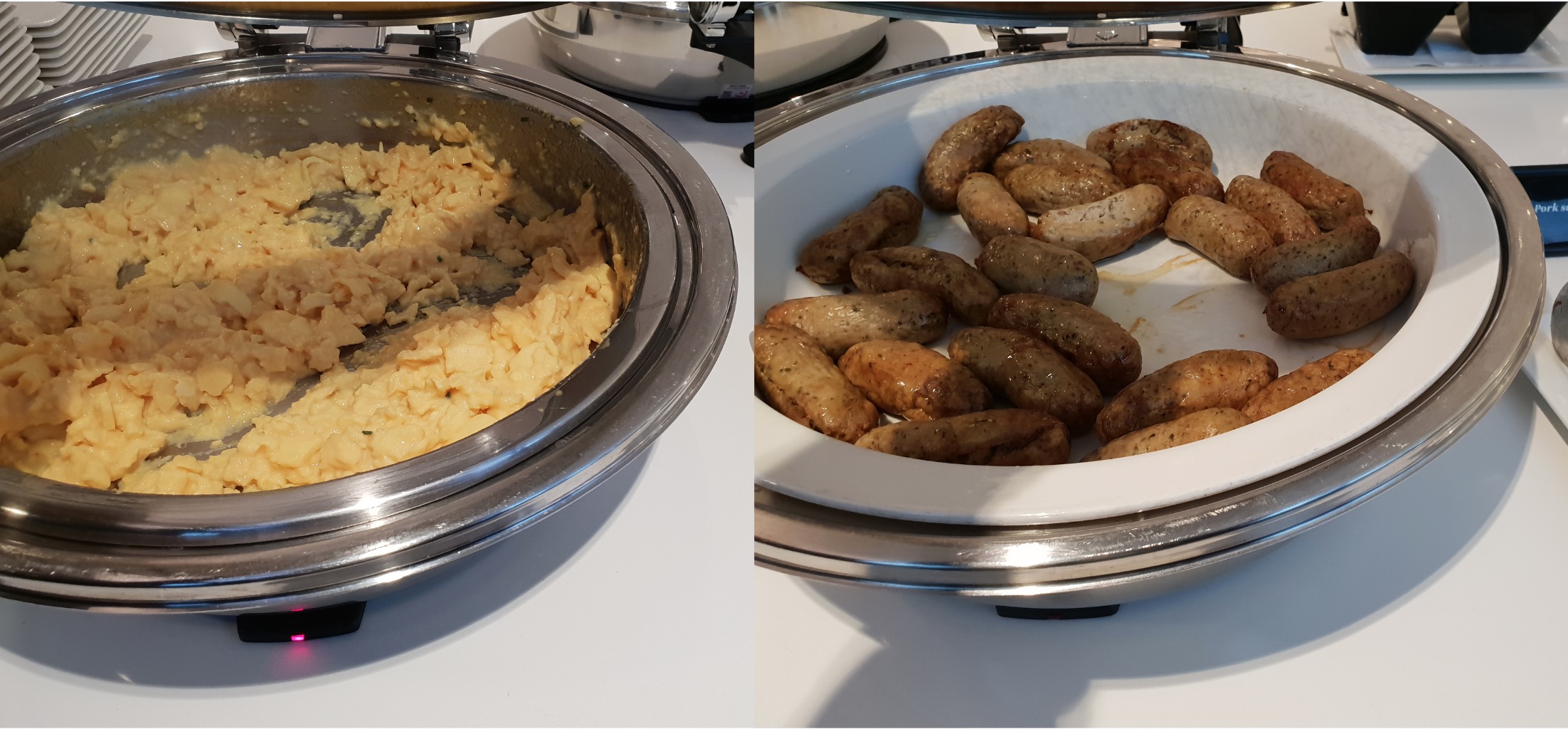 Cold dishes and express items are also available, such as Greek yoghurt, fruit salad, almond & coconut milk and chia kiwi pudding (it is delicious!), mix berries and banana smoothie, banana and passionfruit smoothie, vanilla yoghurt with berry and apple compote. Pastry items include Danish tart, croissants, spicy fruit loaf, muffins and crumpets.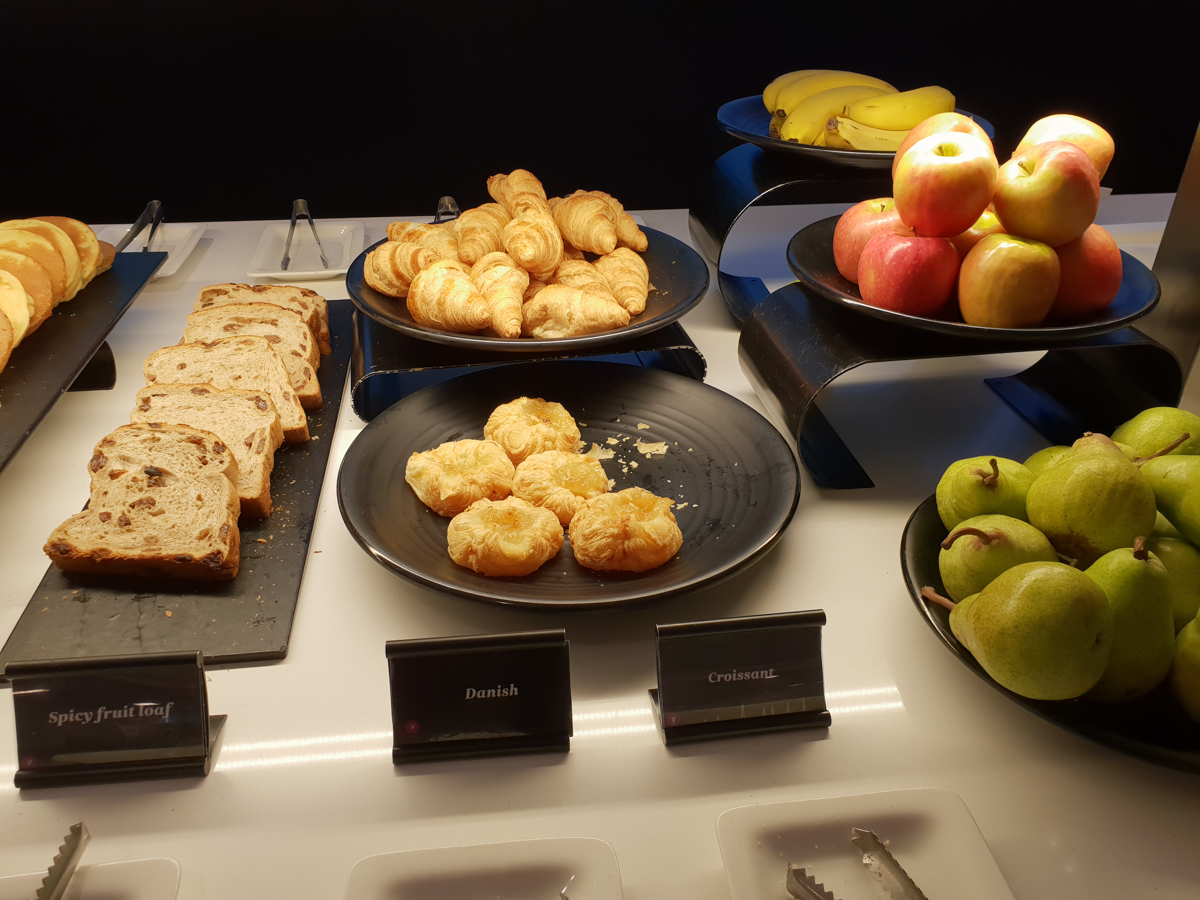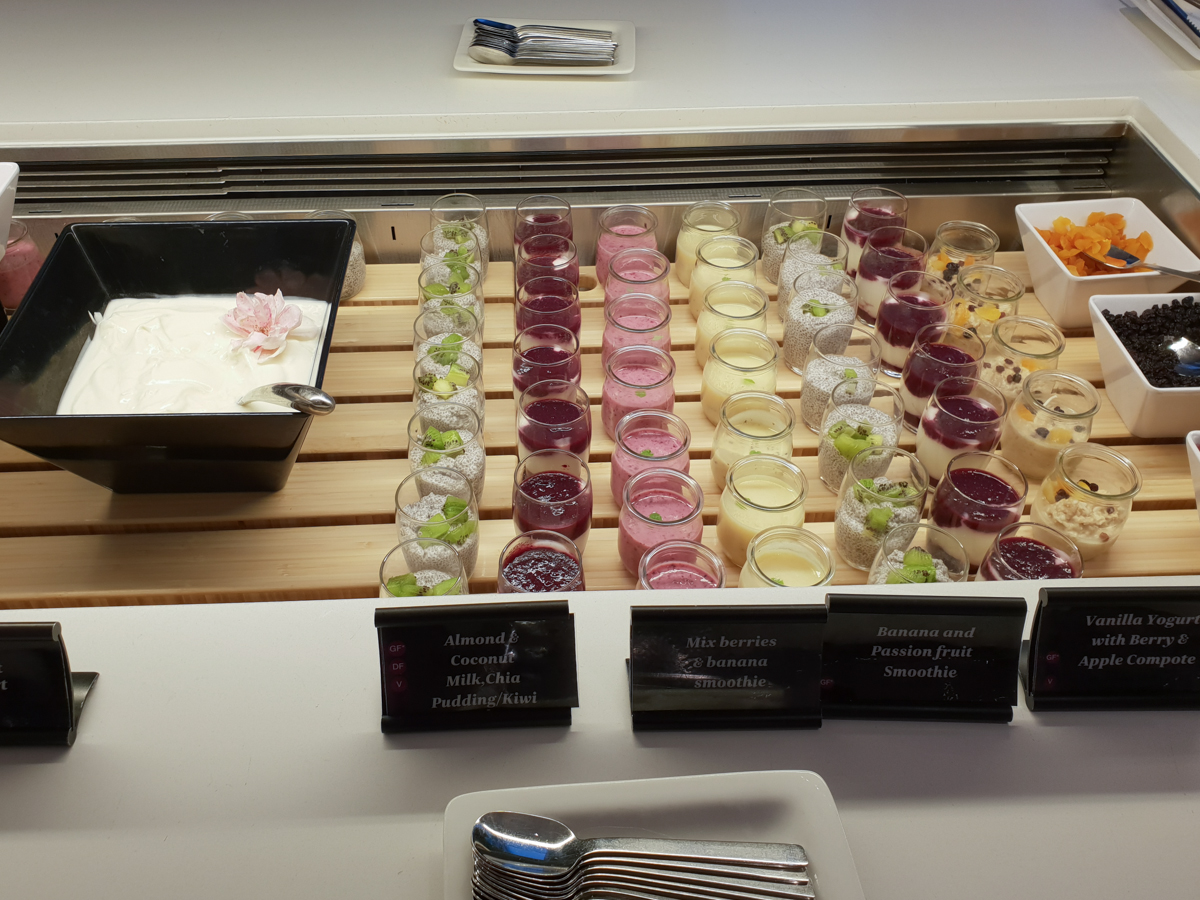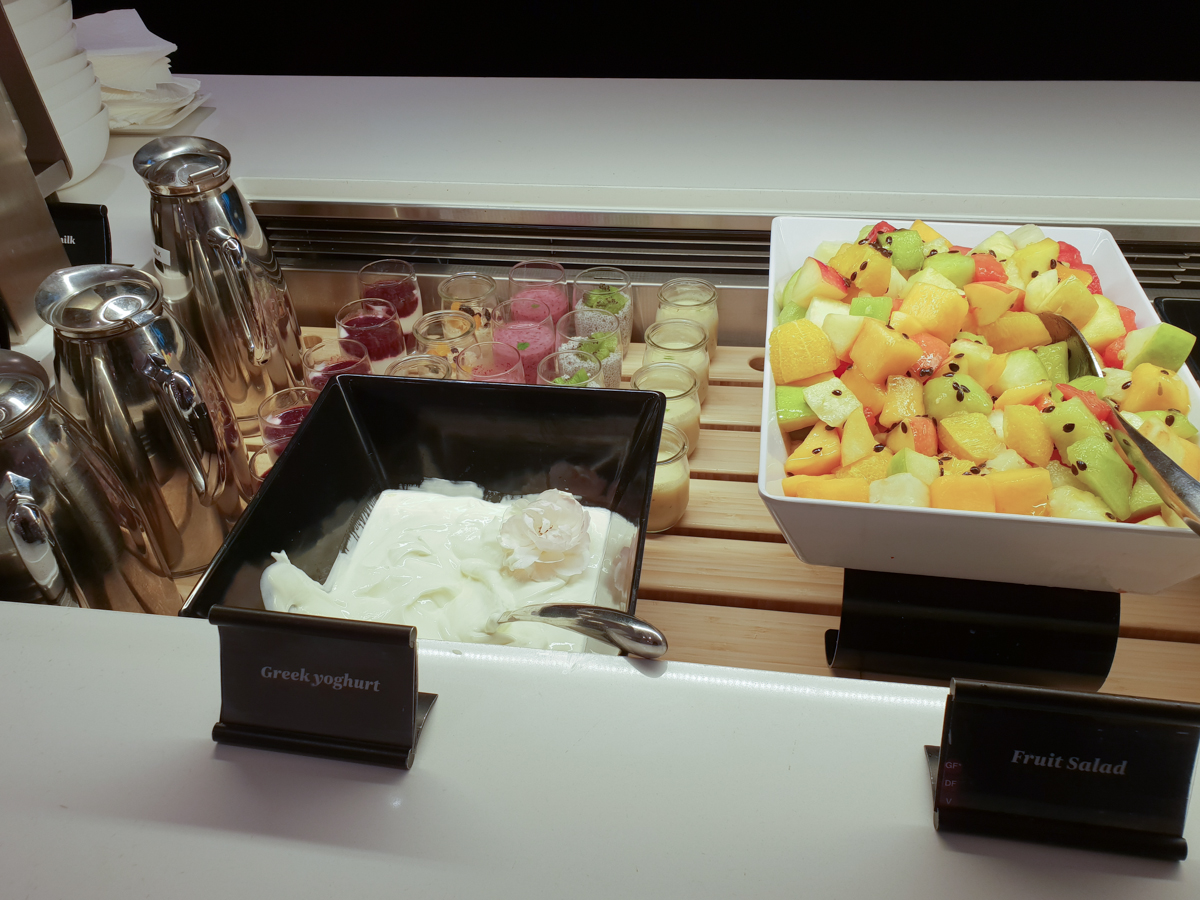 The beverages pay homage to New Zealand with local wine, bubbles and craft beer. The craft beer is rotated regularly but there is fixed timeline for this.
On this visit, Mac's Black Mac, Mac's Mid Vicious Session Pale Ale and Speights Summit low carb lager (for those of us watching our growing low handles) were all available.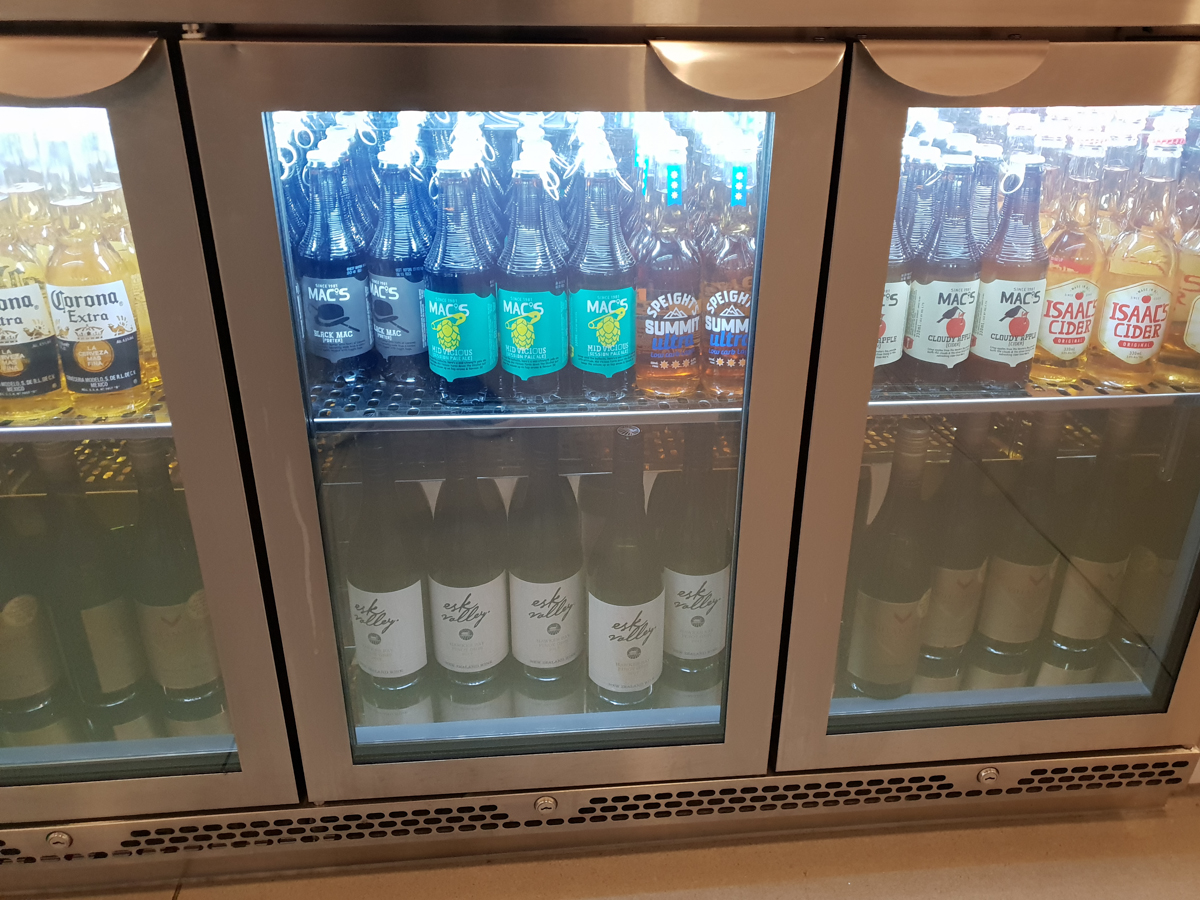 This lounge doesn't serve champagne, however NZ sparkling wine Dulcét is available. The lounge manager said the sparkling served in the lounge is actually better than the Dulcét served onboard.
There is no bar in the lounge either, instead there is a self-serve spirits section and coffee machine. However, given the lounge offers a barista service, the coffee machine is only useful when there are long lines for the barista and you're in desperate need for a caffeine hit. Orders from the barista can be made from the Air NZ app on your smart device or through the smart pad available at the barista counter.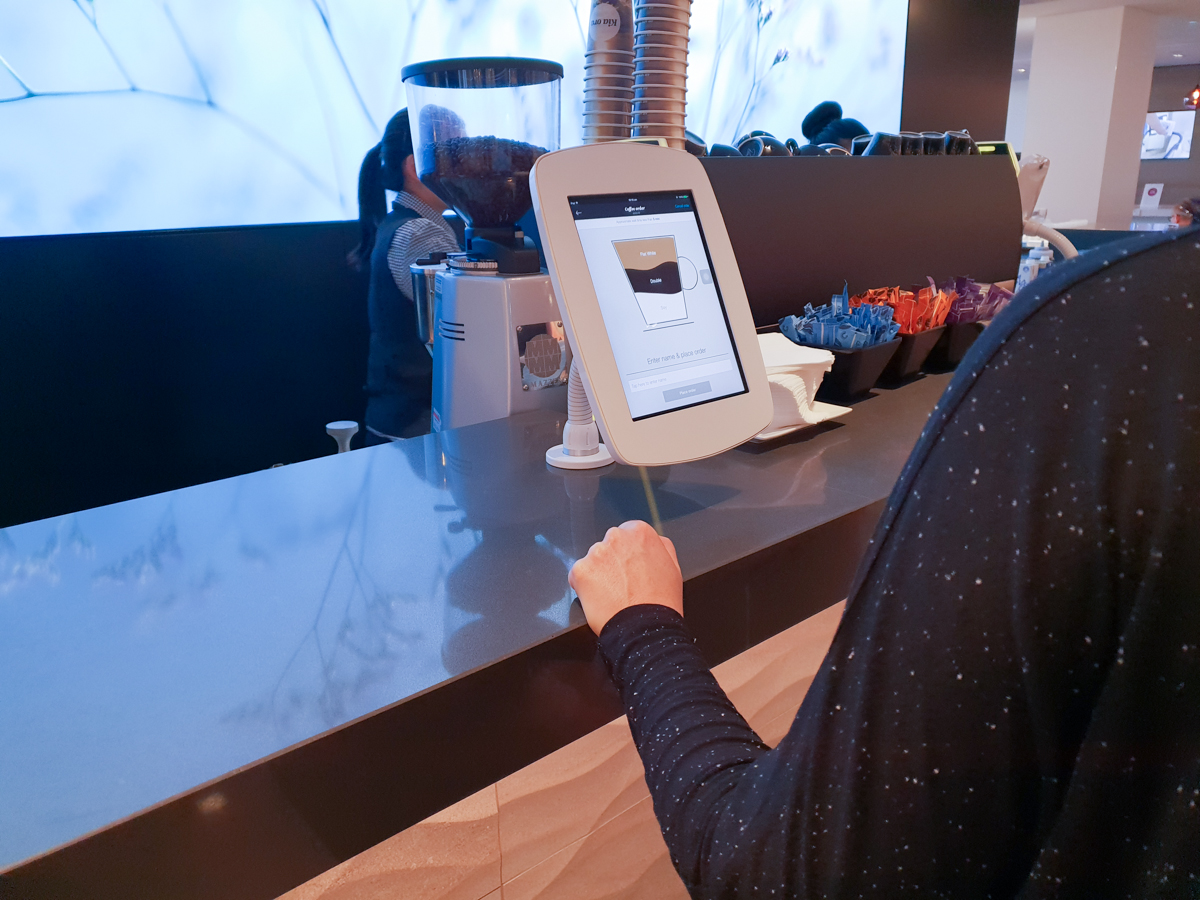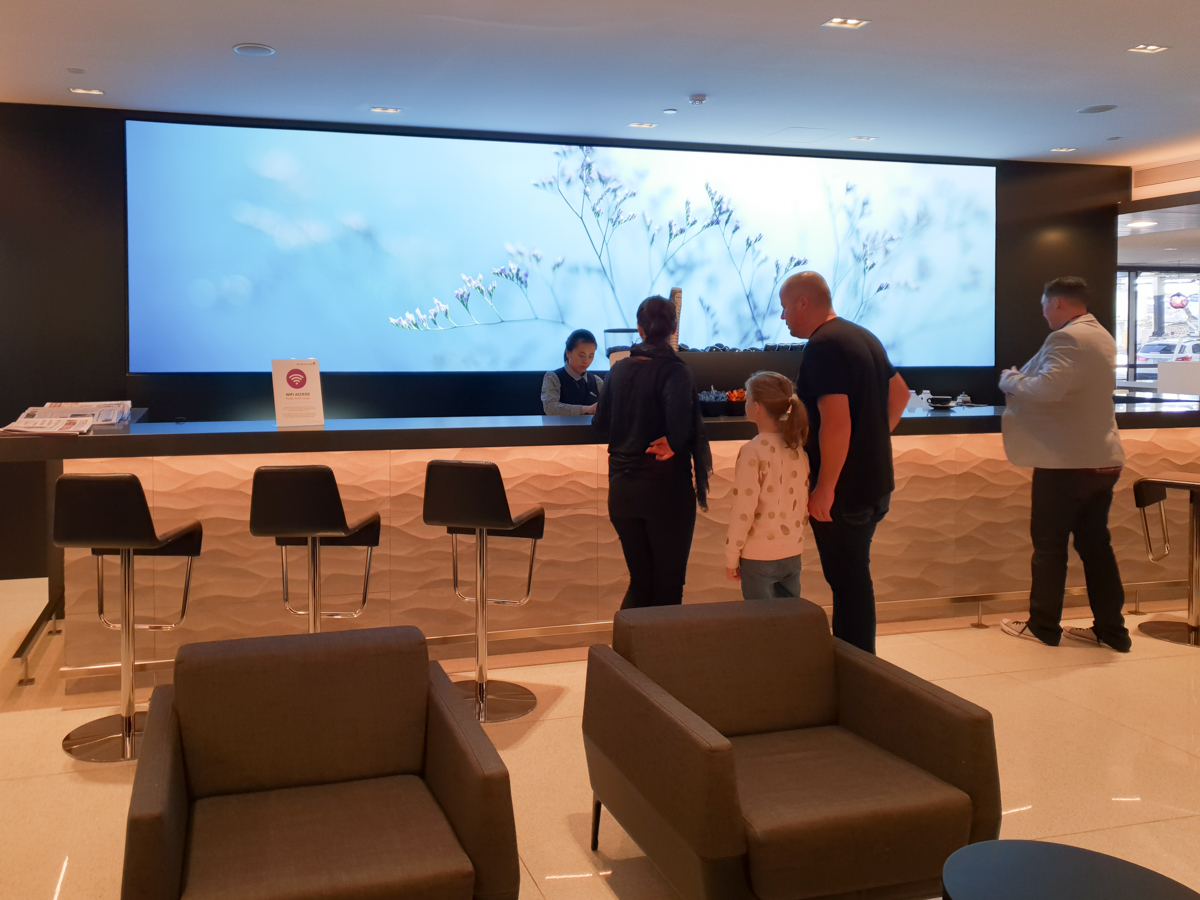 Amenities
During the renovation, Air New Zealand shelved the computer workstations, however now offers wireless printing as an alternative, where guests can email their documents to the printer.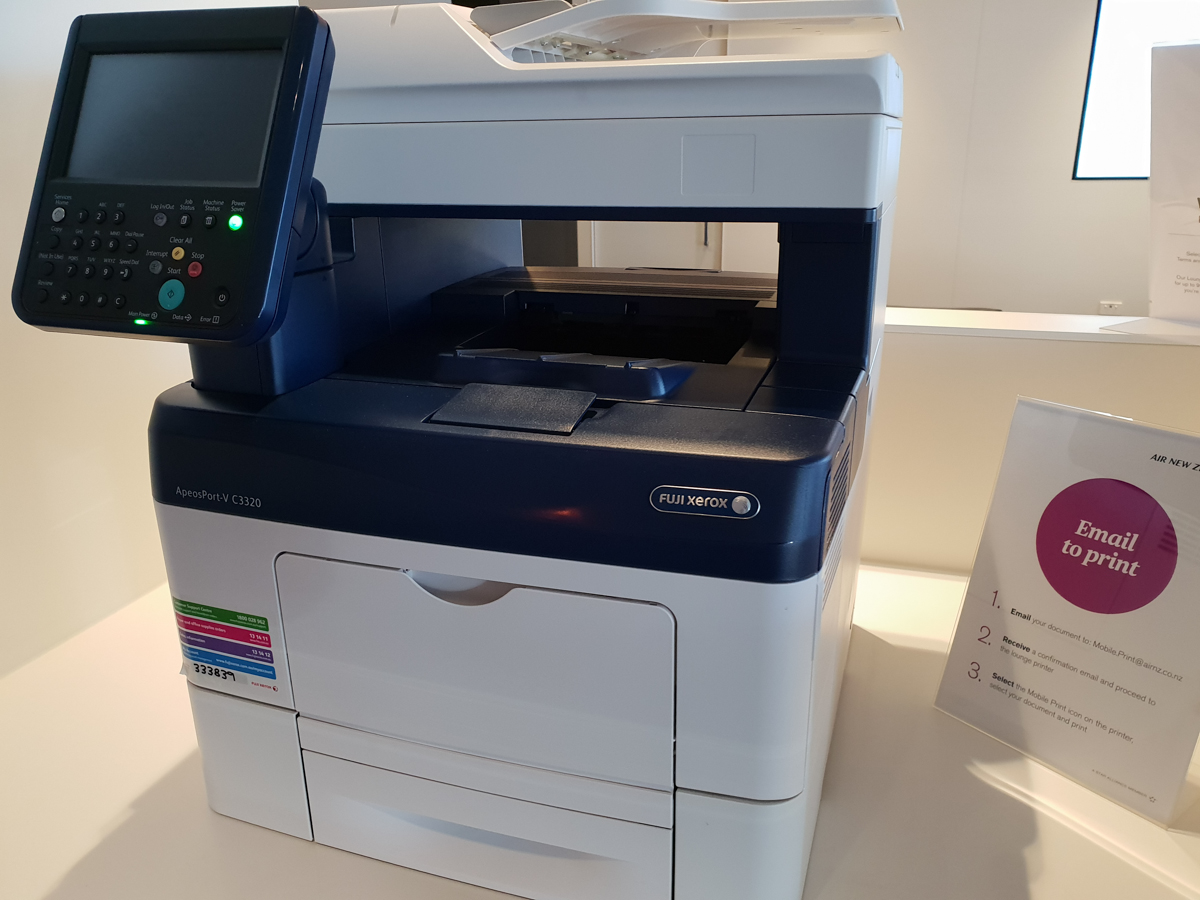 The Koru facilities were immaculate and well appointed. Apparently the Melbourne lounge was the sixth in the network to receive a facelift, so Air New Zealand learned from all the design flaws in the previous lounges.
There are eight showers, which is a generous number and helps to alleviate the problem of long wait times for showers during peak hour times in the late afternoon and early evening. The showers are well designed, with the base a few inches lower than the floor, so shower water doesn't run off and wet your shoes and luggage.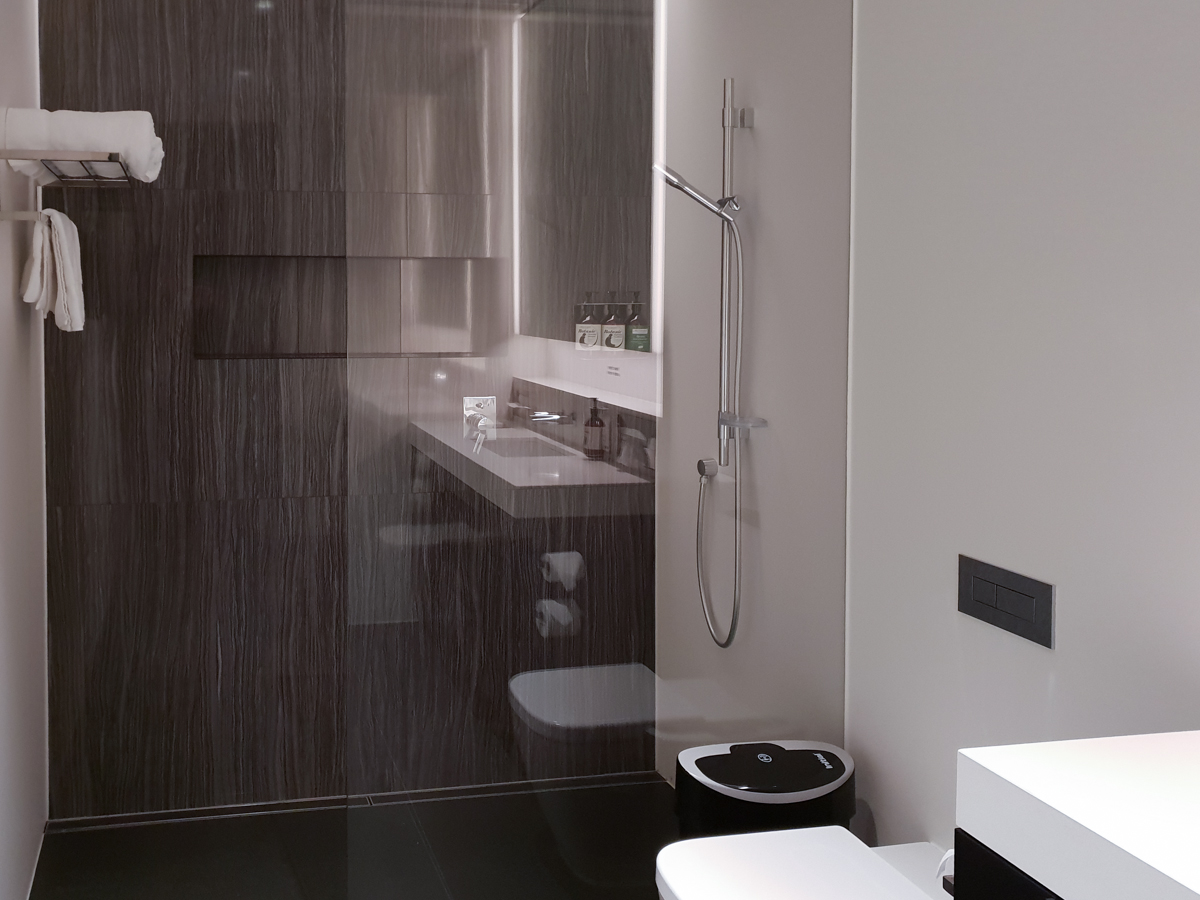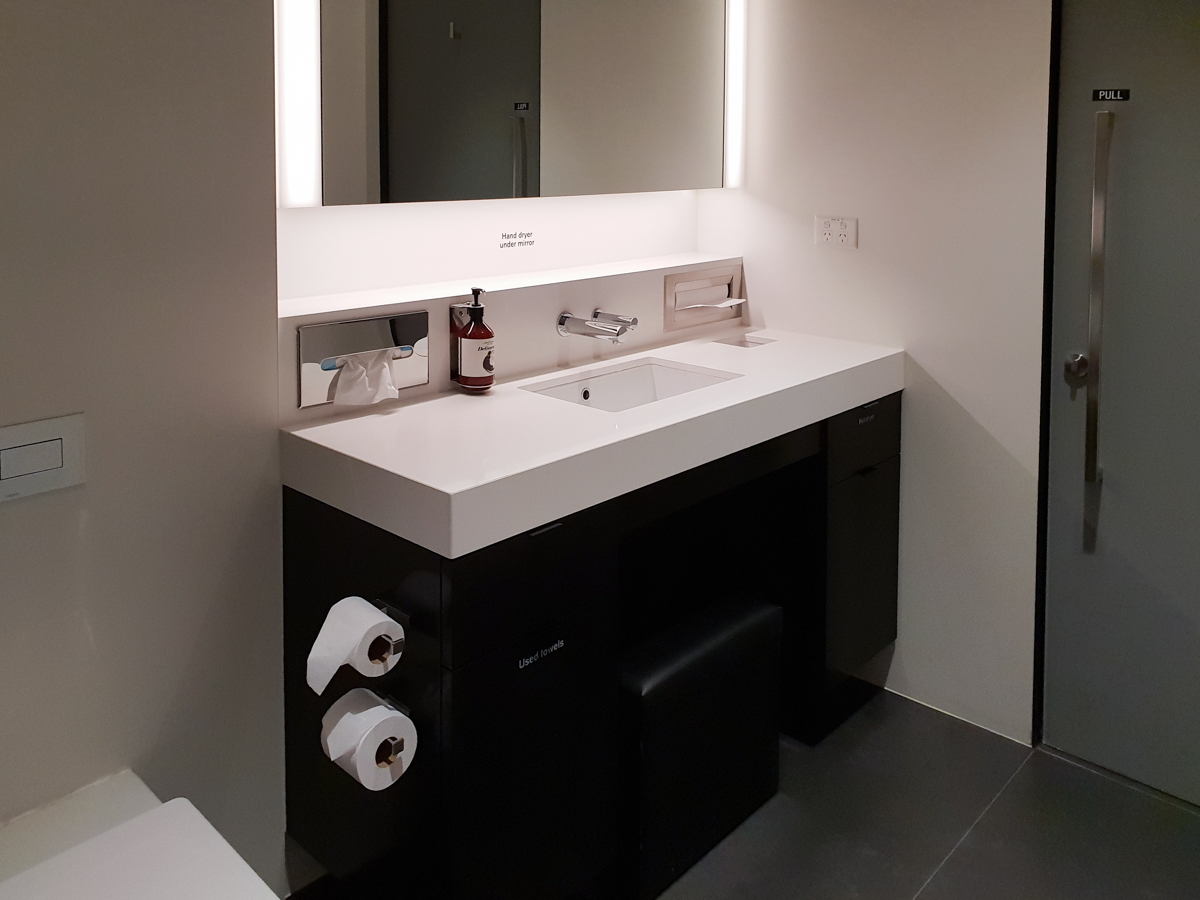 There are shavers available on request and otherwise toiletries such as shampoo, conditioner and body lotion can be found within the showers.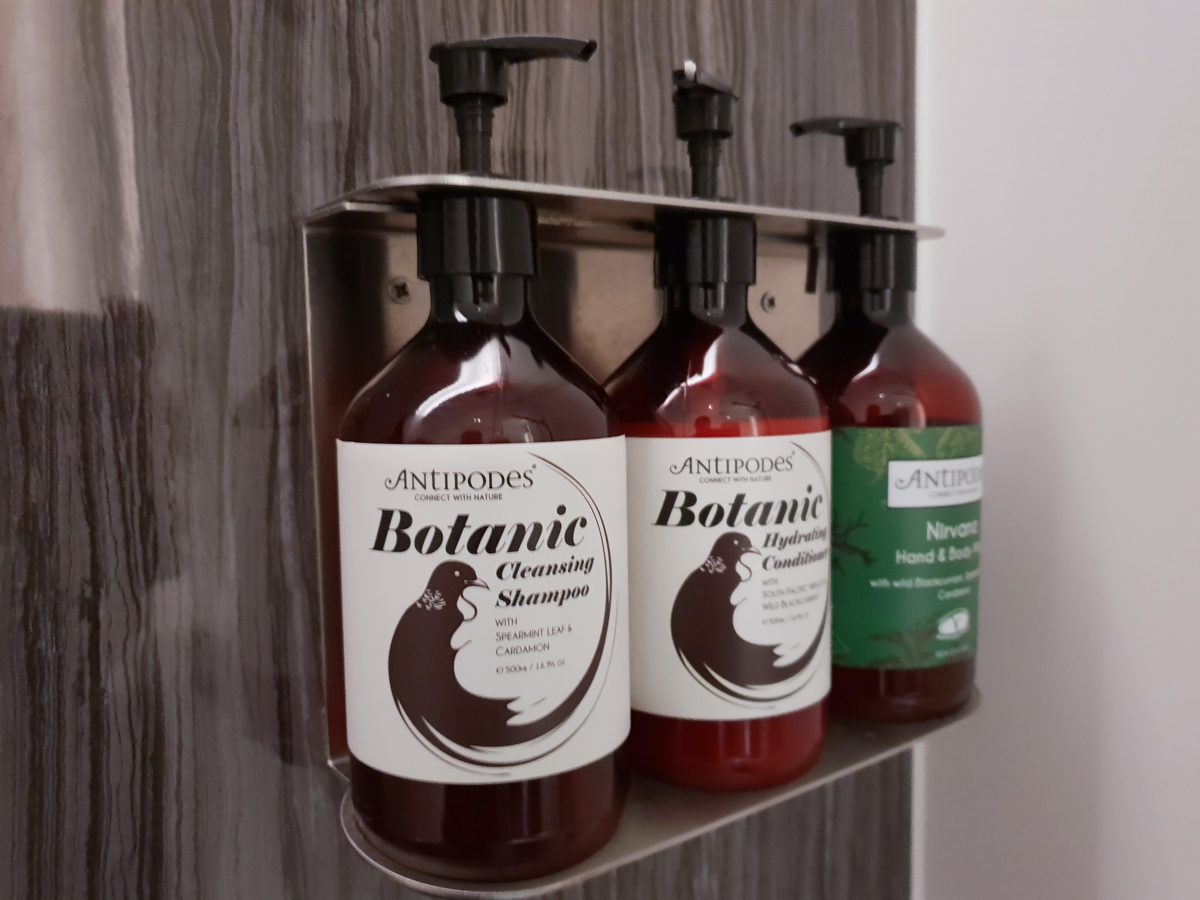 Lounge access options
By class of travel: Business and first class guests travelling on Air New Zealand, Singapore Airlines, Thai Airways, United Airlines, Air India.
By airline frequent flyer status :Air New Zealand Gold
By alliance frequent flyer status: Elite and Elite Priority One and elite members of other Star Alliance partners
By Lounge membership: Koru Club Members prior to any same day Air NZ ticketed and operated flight departing from Melbourne, in any cabin class
By day passes: Get 2 lounge passes when you reach silver status with Air NZ Airpoints
Summing up
The renovation of this lounge has definitely improved the services and offering available to eligible Air NZ and Star Alliance members.
The product is set at a Business class level, given that it is missing some elements of top-tier lounges such as a la carte dining. The omission of any form of bar is disappointing, even for a Business Class standard.
Having said this, the lounge has some clear strengths. It is very spacious with some unique tarmac views, along with plenty of charging ports, which can be a major frustration when they are unavailable and your battery is on its last legs. Incorporating technology such as app ordering for the barista provides time-saving benefits to guests, who can continue with work or simply unwinding while their coffee is being prepared.
All in all, the lounge is well worth a visit if you find yourself holding a boarding ticket or card that will gain you entry.
What is great
Large number of showers
Spacious and plenty of seats
Children's play area
Plenty of charging ports and wireless phone charging
Barista coffee
What is not great
No bar available
Long wait times between menu changes
Air New Zealand Koru Melbourne Lounge overview
was last modified:
April 22nd, 2022
by