Both new and current members of Qantas' business loyalty program can pick up easy points when spending with one of 50+ partners before the end of September.
You can read more about the general program in our guide to Qantas Business Rewards, including how to join for free.
Current offers
5,000 bonus points if you earn points with a new program partner before 30 September: stackable with the offers below, must earn at least 500 points with the partner
10,000-100,000 bonus Qantas Points when your business purchases a new 1300, 1800 or 13 number from Switch Telecom before 31 October 2018
Up to 100,000 Qantas Points on eligible Land Rover and Jaguar vehicles until 30 September
Up to 1 million bonus Qantas Points for your business by transacting with Live eftpos black until 31 August
10,000 bonus Qantas Points when you apply for Caltex Star Card by 31 August and spend $300 or more on eligible purchases
Up to 80,000 bonus Qantas Points on eligible Crown lift trucks if purchased by 31 August
You can access even more deals on the Qantas Business Rewards offers page.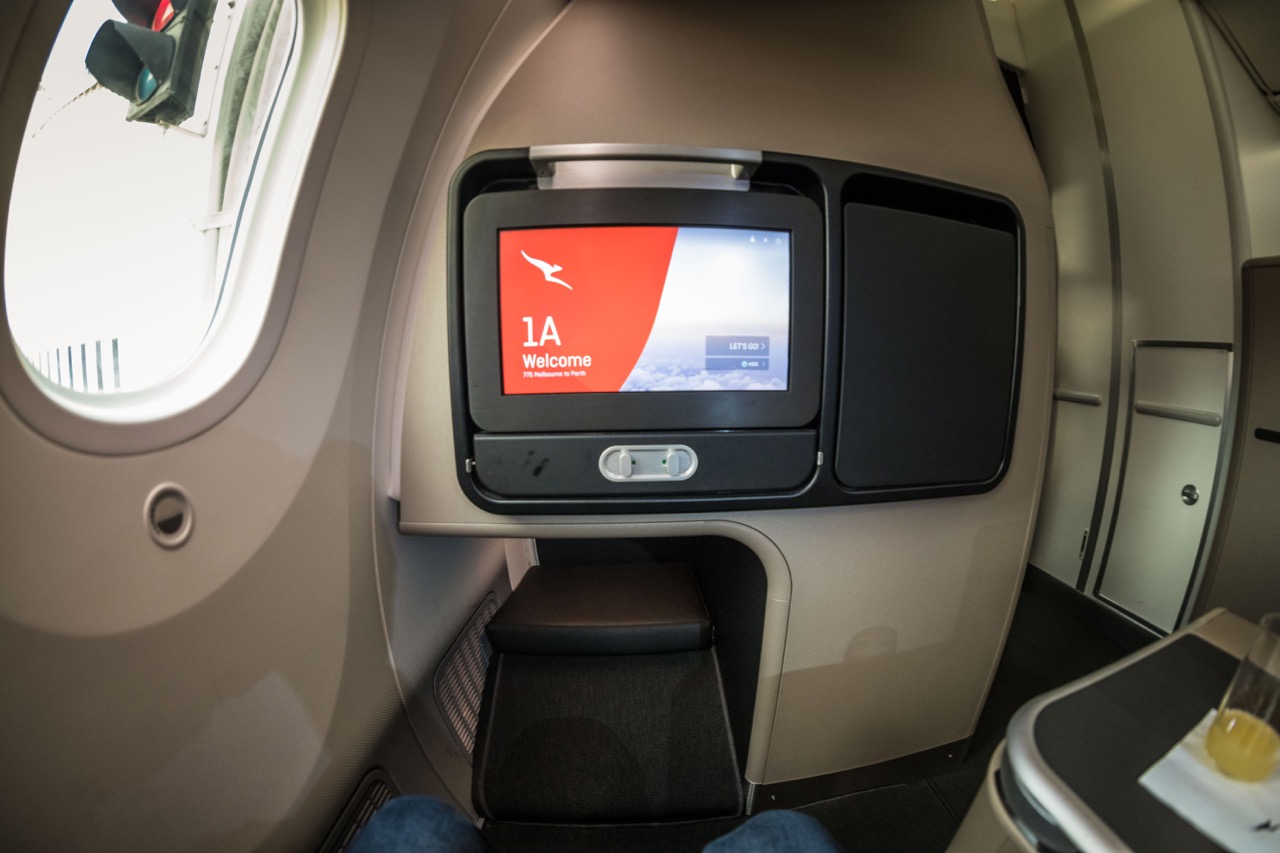 You can redeem your points for travel in Qantas 787 Business Class
See our Qantas Business Rewards guide for ongoing offers for earning points on Qantas flights and accommodation.
Offer history
August-September 2018: 50% bonus Status Credits on travel until August 2018
June 2018: 50% bonus Status Credits on travel until August 2018
May-June 2018: Double points on NRMA policies
January 2018: 20,000 Business Rewards Points for opening Caltex StarCard fuel card and spending $300 within three months; win 300,000 Qantas Points for a Dell purchase
May 2017: Bonus points on Samsung TV and smartphone purchases
April 2017: 10,000 Business Rewards Points for opening Caltex StarCard fuel card; 50% bonus Status Credits on travel until June 2017
Earn 5000 bonus Qantas Points when spending with a new Qantas Business Rewards partner
was last modified:
August 24th, 2018
by