Both new and current members of Qantas' business loyalty program can boost their Qantas Points balance by making purchases with select partners. Highlights include bonus points for installing solar energy and purchasing a cloud accounting and compliance package.
You can read more about the general program in our guide to Qantas Business Rewards, including how to join for free.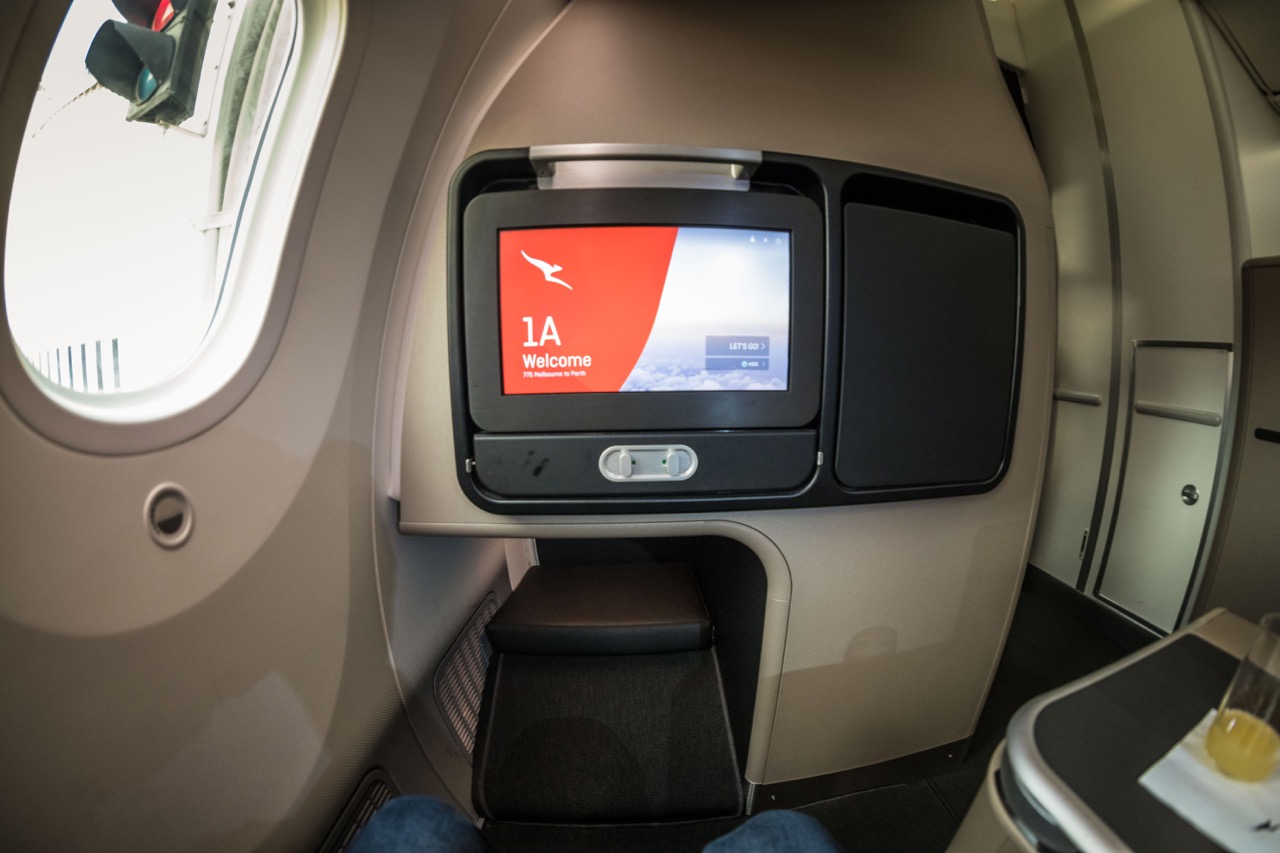 You can redeem your points for travel in Qantas 787 Business Class
Current offer highlights
Earn 100,000 bonus Qantas Points with the American Express Qantas Business Rewards card by 27 March
Earn 6 points for every $ spent on Dell products until 21 March
Earn 30,000 bonus points by signing up to an eligible Deloitte Private Connect cloud accounting and compliance package by 21 March
Earn 20,000 bonus points on Moreton Hire event solutions, brand activation equipment and furniture when you spend $5,000 or more by 21 March
Earn up to 200,000 bonus points on eligible Jaguar vehicles and on eligible Land Rover vehicles until 31 March
Earn 10,000 bonus points when you sign up to B2Bpay.com.au by 31 March and then make $20,000 or more in payments using B2Bpay before 31 May
Earn 10,000 bonus points on flexible workplace packages for new Regus customers
Earn 2,000 points for every kW installed (normally 1,000 Qantas Points for every kW) if contract is signed by 21 March with Todae Solar
Earn 20,000 bonus points on any new contract or renewal signed by 21 March, plus earn double points for every $ spent with Corporate Cleaning Services
You can access all the deals as well as more information on the ones above on the Qantas Business Rewards offers page.
See our Qantas Business Rewards guide for ongoing offers for earning points on Qantas flights and accommodation.
Offer history
March 2019: 6 points per $ spent with Dell; 30,000 bonus points with Deloitte Private Connect
February 2019: 50,000 bonus points for opening a Caltex StarCard fuel card and spending $750 within five months; 8 Qantas Points per $ spent for NRMA Business Members
January-February 2019: Double points on eligible domestic and international flights
August 2018: 50% bonus Status Credits
June-August 2018: 50% bonus Status Credits
May-June 2018: Double points on NRMA policies
January 2018: 20,000 points for opening a Caltex StarCard fuel card and spending $300 within three months; win 300,000 points for a Dell purchase
May 2017: Bonus points on Samsung TV and smartphone purchases
April-June 2017: 10,000 points for opening Caltex StarCard fuel card; 50% bonus Status Credits
Business owners: here are the best bonus Qantas Points offers for March
was last modified:
April 5th, 2019
by