With 26 full-member airlines within Star Alliance, Avianca LifeMiles mightn't be a program that immediately jumps out at you. But the Colombian-based loyalty program is one of the best when it comes to great-value travel on partner airlines. That includes travel on a raft of carriers such as Thai Airways, Singapore Airlines, ANA, Air Canada and much, much more.
LifeMiles are some of the most popular miles our readers buy, along with Alaska Airlines Mileage Plan miles. But it's also one of the hardest programs to work with for most, so this guide is better suited to advanced point hackers.
Read on to learn how to buy miles and research reward availability. Plus, discover how to use bonus miles promos to score cheap Business and First Class flights with Star Alliance!
Michael Kao, one of the Point Hacks community's longest-standing members, is very familiar with the ins and outs of the LifeMiles program. He kindly contributed to this article.
How do I buy Avianca LifeMiles?
If you're a LifeMiles member, it's very easy to buy miles. (If you don't have an account yet, sign up now to take part in future offers).
Head to the LifeMiles buy miles landing page.
Log in to your LifeMiles account when prompted.
Click 'Choose an amount' and enter the number of miles you wish to purchase.
Enter your payment information to complete checkout.
Your purchased LifeMiles should be ready for use almost instantly.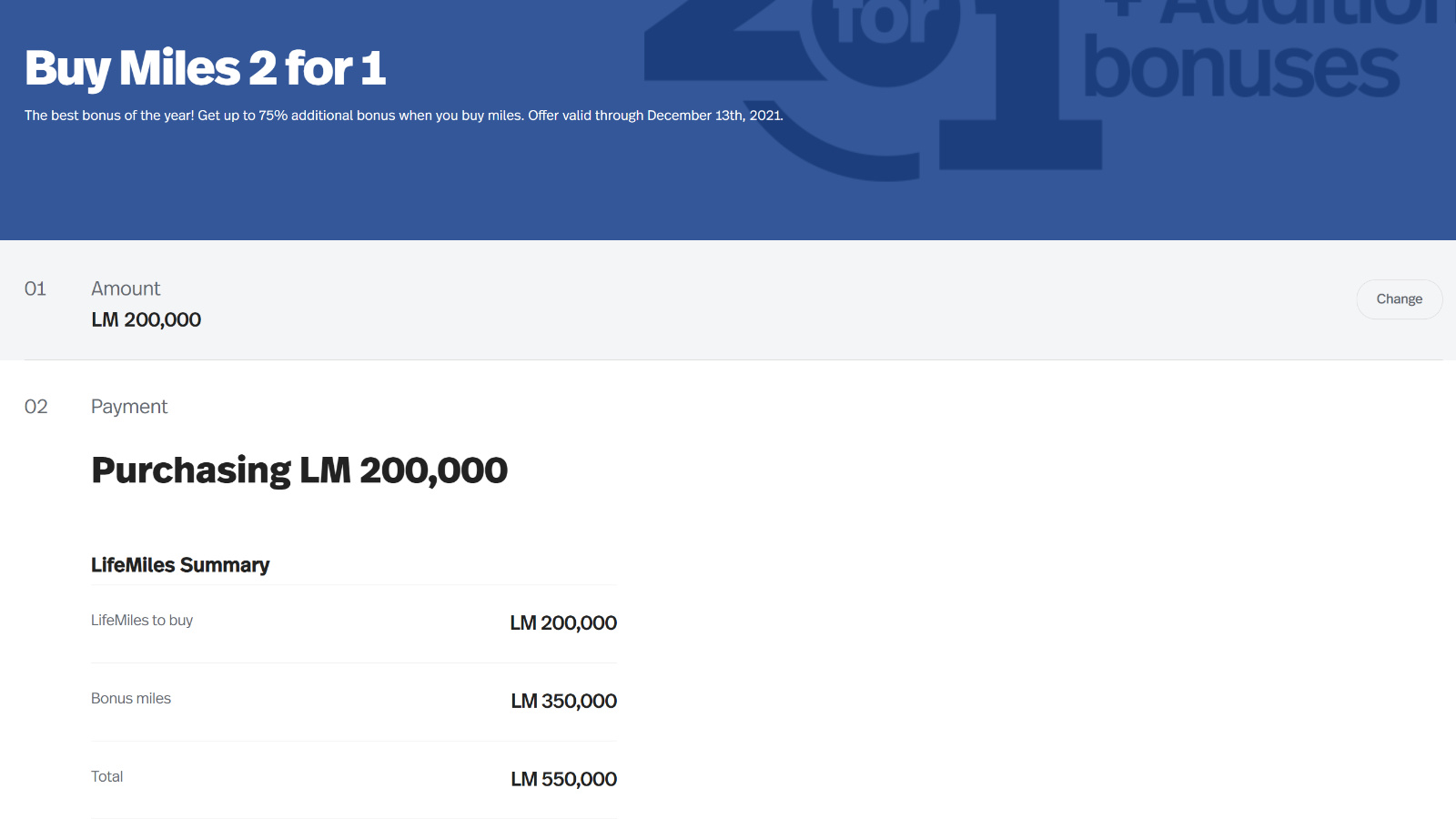 Where can I go with LifeMiles?
The sweet spot: Asia
The best-value reward for travellers in Australia is travelling back from North Asia (places such as Tokyo, Seoul, Beijing, Taipei and Hong Kong). You'll only need 40,000 miles one-way for Business Class or 50,000 miles for First Class.
Travelling from Australia to North Asia is more expensive, at 50,000 miles in Business and 62,500 in First. Go figure! That means a return trip from Australia to Asia will set you back 90,000 miles in Business Class, which is probably what most of you would be aiming for. After all, First Class flight redemptions on these routes are quite rare.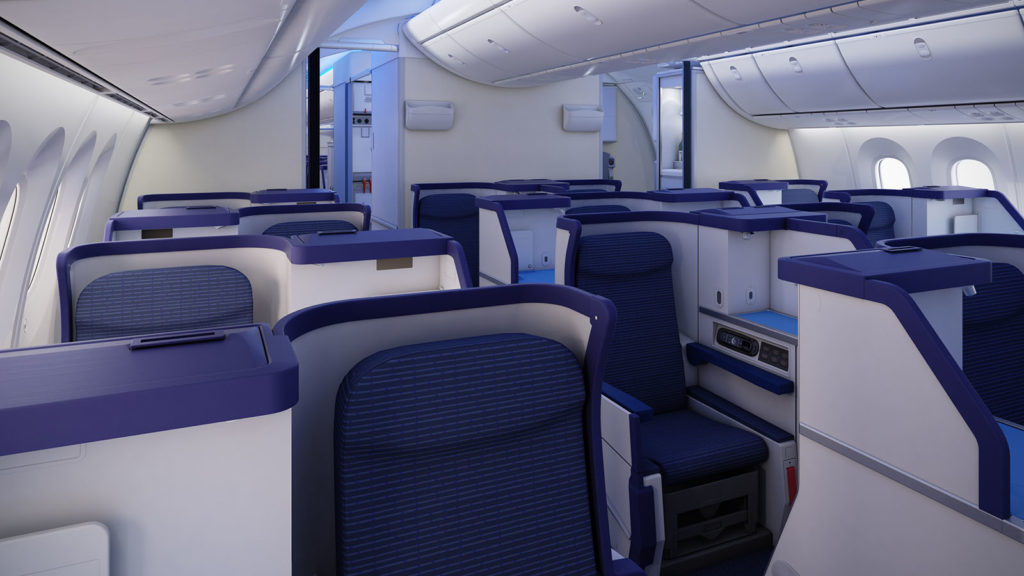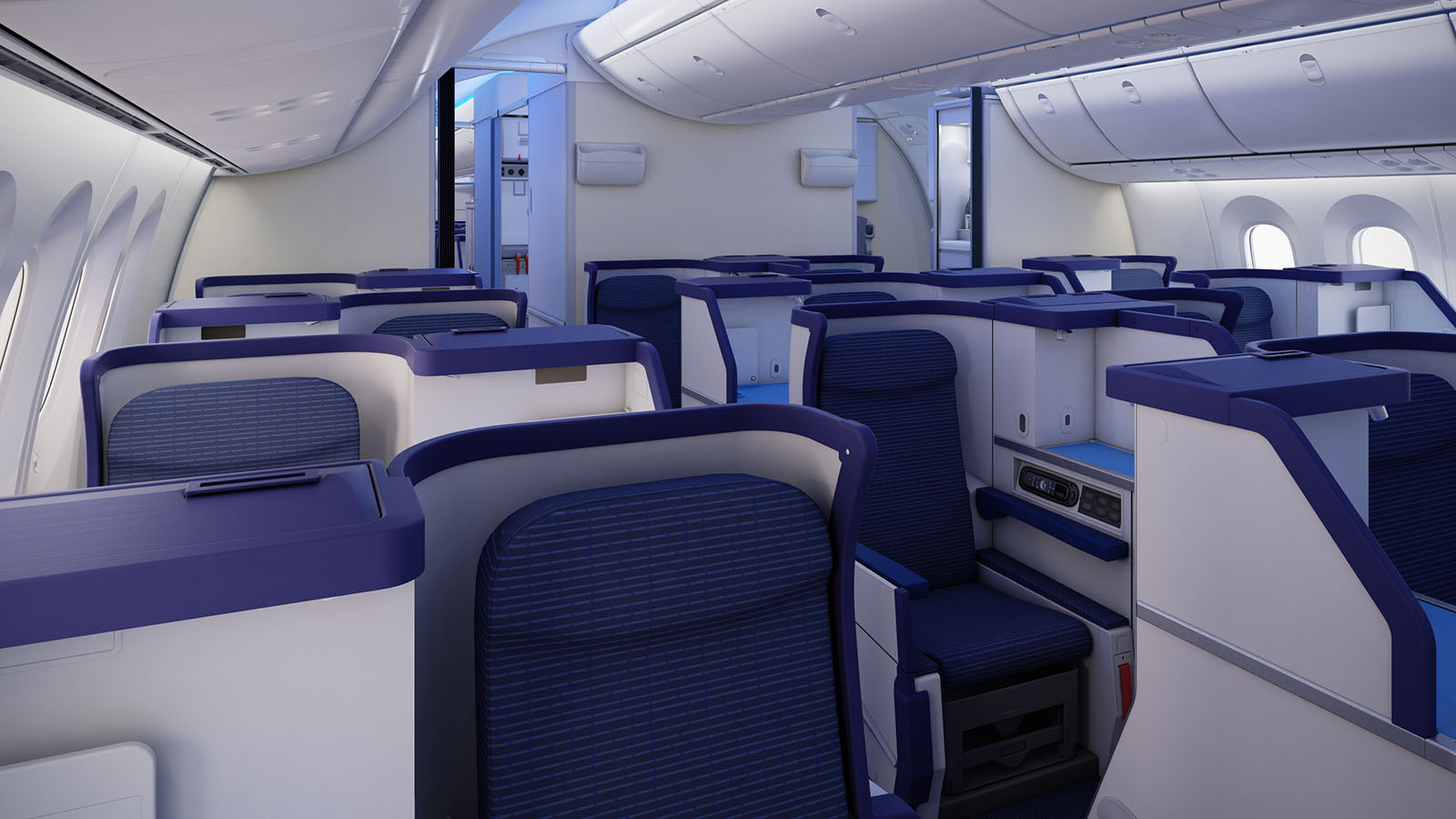 For the South Asia region, which includes Singapore and Thailand, the pricing is the same in Business Class. But First Class will cost you 75,000 miles out of Australia and 60,000 miles back from Asia, which is considerably pricier.
Here is the full LifeMiles redemption chart:
Other LifeMiles reward options from Australia
The Star Alliance airlines that service Australia are:
Air Canada
Air China
ANA
Asiana (soon to be merged with Korean Air)
Air India
Air New Zealand (limited award availability)
EVA Airways
Singapore Airlines (limited award availability)
South African Airways (limited award availability)
THAI
United
Of this list, only Air New Zealand, Singapore Airlines and THAI service most major Australian cities other than Sydney and Melbourne. But Air New Zealand and Singapore Airlines don't release many premium cabin reward seats to their partners for flights to and from Australia.
With Asiana soon to be merged with Korean Air, that leaves Thai Airways and ANA as the two most useful carriers.
For Thai Airways, availability from Australia to Asia and Europe is wide open. You can usually redeem First Class from Bangkok to Tokyo, London, Paris, Frankfurt, Munich and Rome. For Europe in Business, it'll cost you 92,500 miles from Australia and 85,000 miles back, for a total of 177,500 miles.
Looking to travel further afield? Flights between Australia and the Americas will cost you 80,000 miles in Business Class, each way. Many of the Star Alliance carriers mentioned above operate flights to the USA.
If you are willing to get yourself to a Star Alliance hub such as Singapore, Bangkok or Tokyo, your opportunities for reward flights open up widely.
Ad – Scroll down to continue reading.Minimum spend, terms & conditions apply.
Tips and tricks with using Avianca LifeMiles
Benefits of booking with LifeMiles
LifeMiles is the frequent flyer program of Avianca, the national airline of Colombia based in Bogotá. Most of us have never flown this airline and don't intend to fly it in the foreseeable future.
So, what relevance does it have to us in Australia? Here's why LifeMiles is one of the favourite programs in the frequent flyers community:
It's a member of Star Alliance, so you can use LifeMiles to redeem on reputable airlines such as Thai Airways, ANA, Lufthansa and United.
LifeMiles' redemption rates are fairly reasonable – comparable to many US programs.
The program doesn't add fuel surcharges on reward tickets. This can save you hundreds compared to many well-known programs in Australia such as Qantas Frequent Flyer and KrisFlyer ( but more on that later). You'll usually pay under AU$100 in taxes one-way (except when departing from the UK, where it costs around AU$300).
You can redeem rewards online, making it simple to book awards (with some caveats).
It allows one-way redemptions at half the price of return awards, giving you flexibility.
It offers a miles and money option, meaning you only need 40% of the miles needed for the award – and can pay the other 60% in cash.
Limitations of booking with LifeMiles
Avid Point Hacks reader and community member, Michael Kao, is experienced with using LifeMiles.
LifeMiles is a strange beast. I have a love and hate relationship with it. In some ways, it is great for cheap luxury travel, but at the same time, its limitations can really make you go mad.

– Michael Kao, Point Hacks community member
One big limitation is you won't be able to book routings with layovers over 8 hours long. Because Australia is not a Star Alliance hub, many daytime flights out of Australia don't have connecting flights until the next morning.
On top of that, LifeMiles's website is very temperamental, and sometimes it just crashes without reason. But since a recent update, we feel it's performing a lot better now.
Also, LifeMiles will not book any rewards that can't be booked online with their search engine. If you can't see it on their website, even though it can be seen on other partner websites, LifeMiles will not book it for you.
Another worrying limitation is that LifeMiles reportedly doesn't advise you if there is a change – such as a schedule change or equipment swap – on your itinerary. You'll have to keep an eye on your itinerary to make sure no major modifications happen to it over time.
Finally, for any booking cancellations or changes, you'll need to deal with LifeMiles' infamous customer service. Refunds can take anywhere up to seven days, and there are language barriers all around.
Take all that into account before jumping in.
How do I book with Avianca LifeMiles online?
You can search award availability on the Avianca LifeMiles website, which was relaunched in early February 2019. It's pretty self-explanatory now.
Start by clicking on 'Fly' in the top bar and it will direct you to the search engine page where you can begin your search. Start with destinations, travellers and cabin class. On the next page, you'll be able to choose your travel dates.
After selecting those dates, flight options will come up. It'll show you the miles and taxes needed. From here, you can tweak the calendar and searches until you find your desired flights.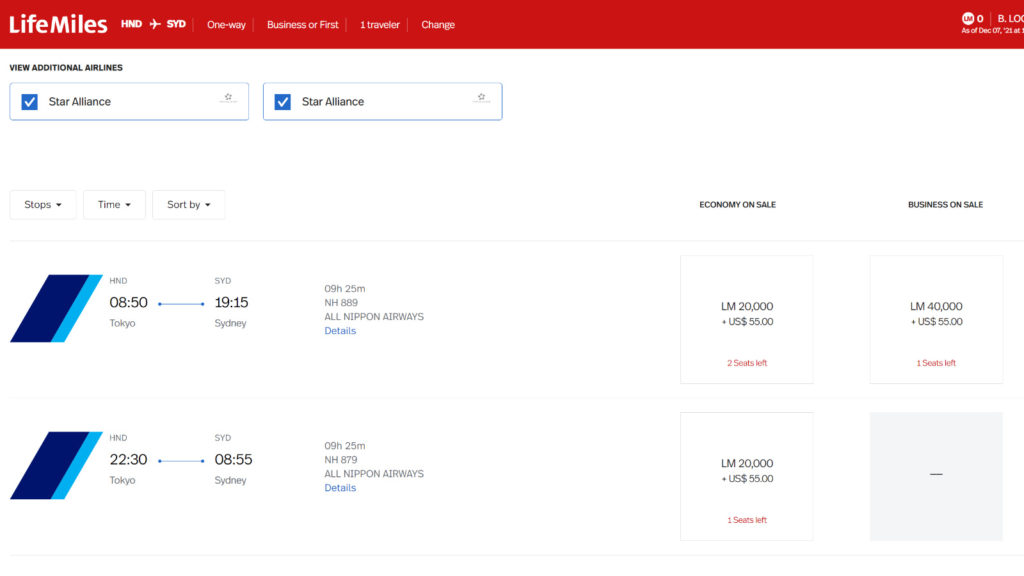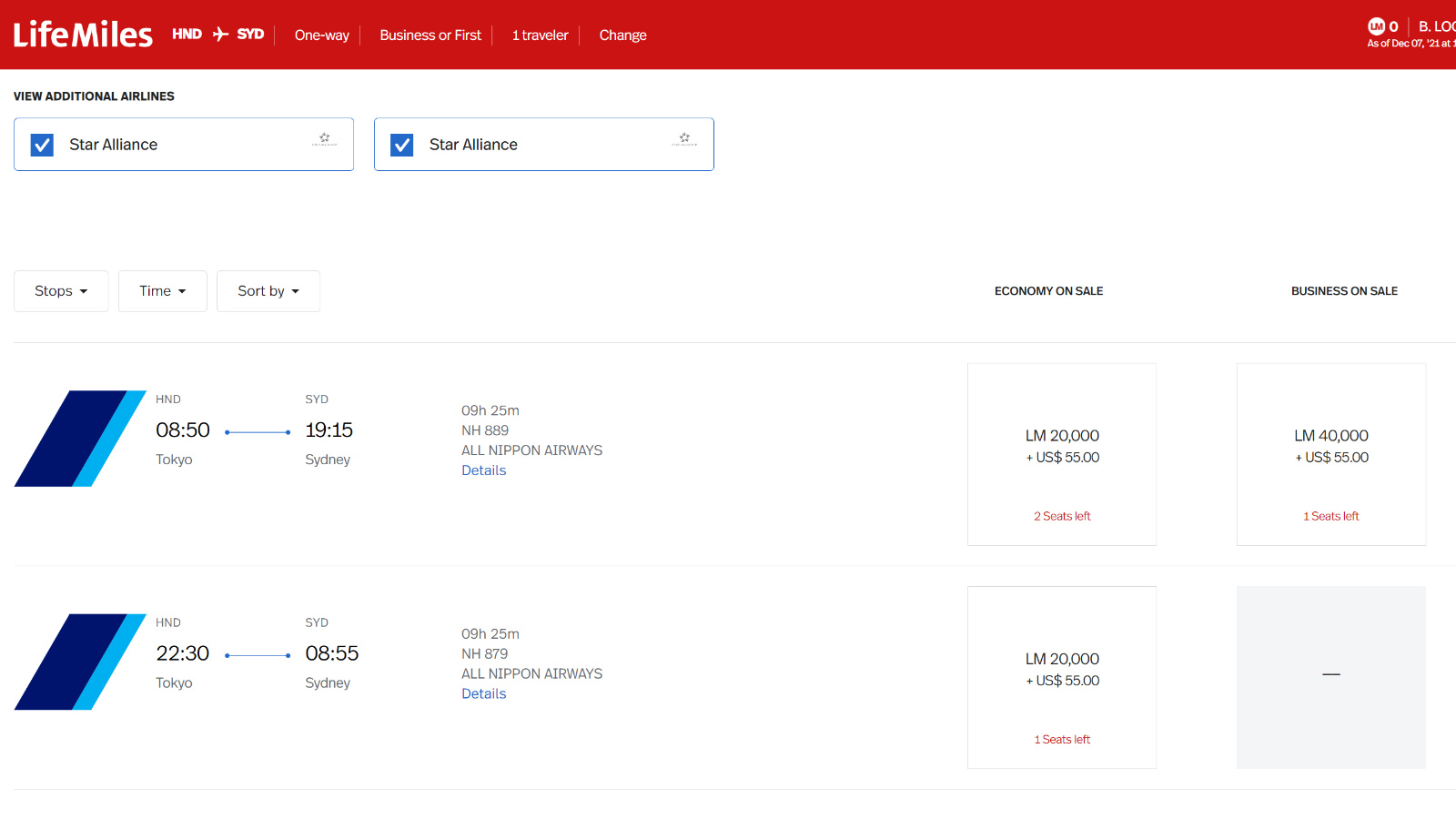 Once finished, click Continue and it will take you to the payment page. Pop in your credit card details and submit payment, and your e-ticket will be emailed to you within 48 hours.
Double-check your credit card details are correct before you submit the payment, and make sure you have contacted your credit card company that you are making a purchase in Colombia.
If the credit card gets declined, your reservation will remain in the system for three days until it is ticketed. Otherwise, the seats will return to the reward inventory if not ticketed.
How do I change or cancel LifeMiles bookings?
All bookings can be changed or cancelled up to 24 hours prior to departure.
To change or cancel a reward ticket, you need to call LifeMiles customer service. As there is no office in Australia, we recommend calling the US one on +1 800 284 2622.
To change an award ticket, there is a fee of US$150. Plus, the origin and destination (including the specific airport) must be exactly the same as you'd booked previously. So if your destination is Tokyo Narita, for example, you can't change it to Tokyo Haneda.
Cancelling and redepositing miles for travel between two regions costs US$200. But for travel within a region, it clocks in cheaper at just US$50. If you do want to follow up on a refund, the Bogotá office is the best to call on +57 1 401 3434. You might need to wait for an English-speaking agent.
Summing up
Overall, LifeMiles represents a cheap option for Star Alliance redemptions. Alongside United's MileagePlus, LifeMiles is one of the two primary options for miles purchases within Star Alliance.
There are many tricks and gotchas with LifeMiles. But due to its lack of fuel surcharges and cheap miles when there's a promo on, you can certainly lock in a bargain.
For example, if there's a 175% bonus on purchased miles, two passengers flying Tokyo to Sydney in ANA Business Class can buy the ticket for around AU$822 each! This includes the miles, taxes and booking fees, converted from US Dollars.
Our contributor, Michael, leaves a handy parting tip.
LifeMiles is most useful for simple itineraries with minimal connections. It's not the sole frequent flyer program I use, but I use it to integrate with others to help planning my itinerary.

– Michael Kao, Point Hacks community member
How to buy Avianca LifeMiles for cheaper Star Alliance travel
was last modified:
March 30th, 2022
by