IHG Rewards is offering a bonus of up to 100% on points purchases! While we are still a bit limited in our travel today, many like to plan their travel well in advance, and 'buy points offers' like this can still come in handy for that purpose. Points bookings also provide the best flexibility for cancellation where needed.
IHG Rewards points can be leveraged into some cheaper hotel nights than you would pay versus paid rates at InterContinental, Holiday Inn, Crowne Plaza, Indigo, and Kimpton Hotels. This guide looks at the latest buy IHG Rewards promotions.
At the upper end of the market, InterContinental, Kimpton, and Crowne Plaza hotel rooms can often go for hefty nightly rates, so buying points to redeem immediately offers a nifty way to potentially reduce costs.
Current deal: 100% bonus IHG points on purchases
Expiry: purchase before 11:59pm ET on 18 March 2022 (1:59pm AEST on 19 March 2022)
Bonus: 100% when buying at least 5,000 IHG points before the expiry
With the 100% bonus on points purchases, the lowest cost per point is 0.5 US cents, with a total cost of US$1,500 for the maximum purchase of 300,000 IHG Rewards points including the bonus.
Is this a good deal?
Given the current travel situation, make sure you're only purchasing points with a specific use in mind. See Offer history below.
Sometimes with IHG hotels, certain room rates are far cheaper just to book outright with cash than to book with points, especially if you are buying IHG Points during a promotion specifically for that purpose.
Towards the bottom of this guide, we have an example of a booking where it's not advisable to use points—read on for some tips.
Offer history
Previous promotions over the last few years have run as follows:
| Date | Bonus offer (%) | USD/point (cents) | Notes |
| --- | --- | --- | --- |
| February 2022 | 100 | 0.5 | lowest price |
| September 2021 | 100 | 0.5 | lowest price |
| July 2021 | 90 | 0.53 | |
| June-July 2021 | 100 | 0.5 | lowest price |
| May-June 2020 | 100 | 0.5 | lowest price |
| January-February 2020 | 75 | 0.57 | |
| Average | 92 | 0.570 | |
Unfortunately, IHG Rewards has since transitioned to dynamic award pricing, so we can't accurately tell you how many points are needed for a particular night at a property. But you can easily check this out before buying points. You'll want to run the numbers for your intended redemptions and compare points purchasing vs a paid stay to ensure you are better off buying and redeeming points than paying outright.
However, like other hotel program redemptions, IHG Rewards redemptions are flexible and can be cancelled at no cost.
This is a big difference compared to the lowest paid rate, which is usually non-refundable, so if flexibility of your reservation is important, don't forget to factor that benefit in.
Ad – Scroll down to continue reading.Minimum spend, terms & conditions apply.
Example IHG Rewards redemptions
A great resource for points pricing at IHG hotels is from Travel is Free, who has a map of the complete set of properties in the group and their pricing. We've embedded it here for your convenience.
Another great resource is Award Mapper, which gives points pricing for all the major hotel loyalty chains. Personally, I've redeemed points (a mixture of purchased and earned) at a range of properties, including: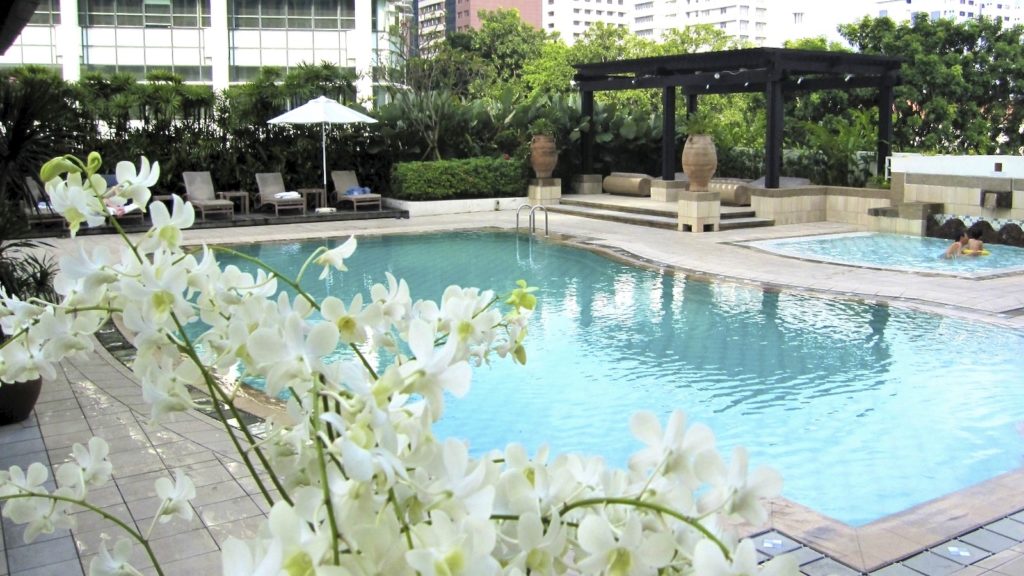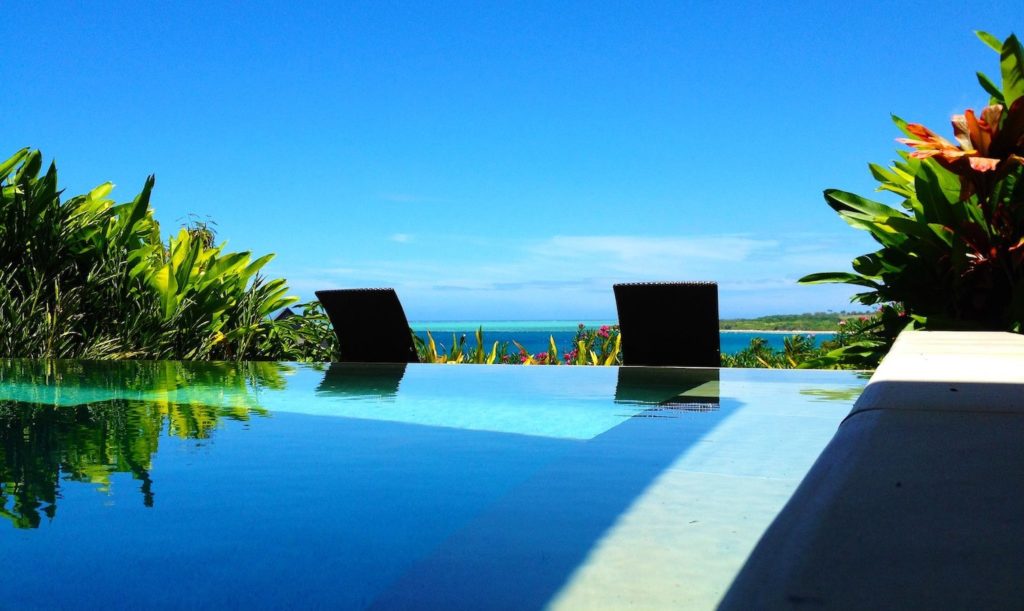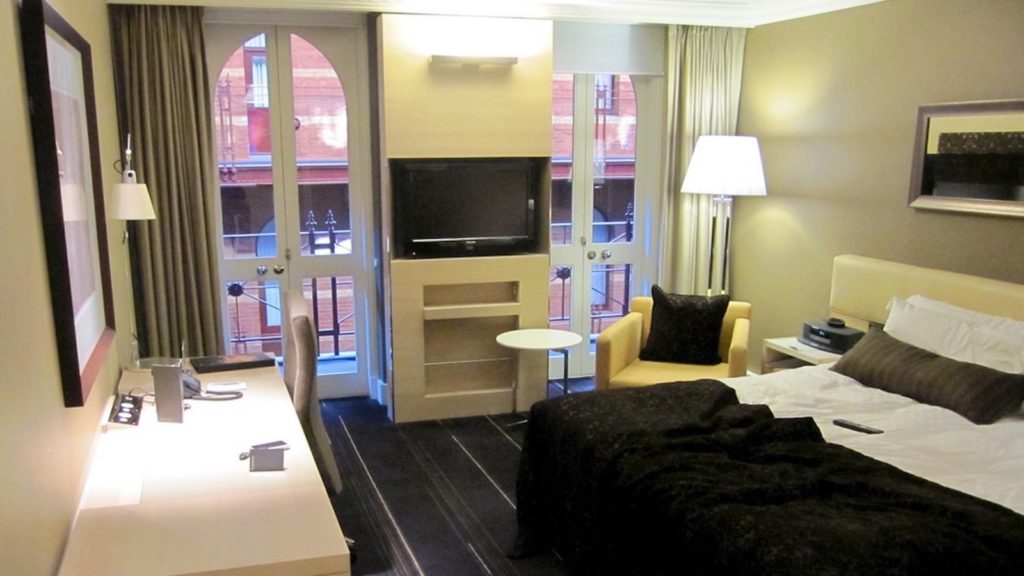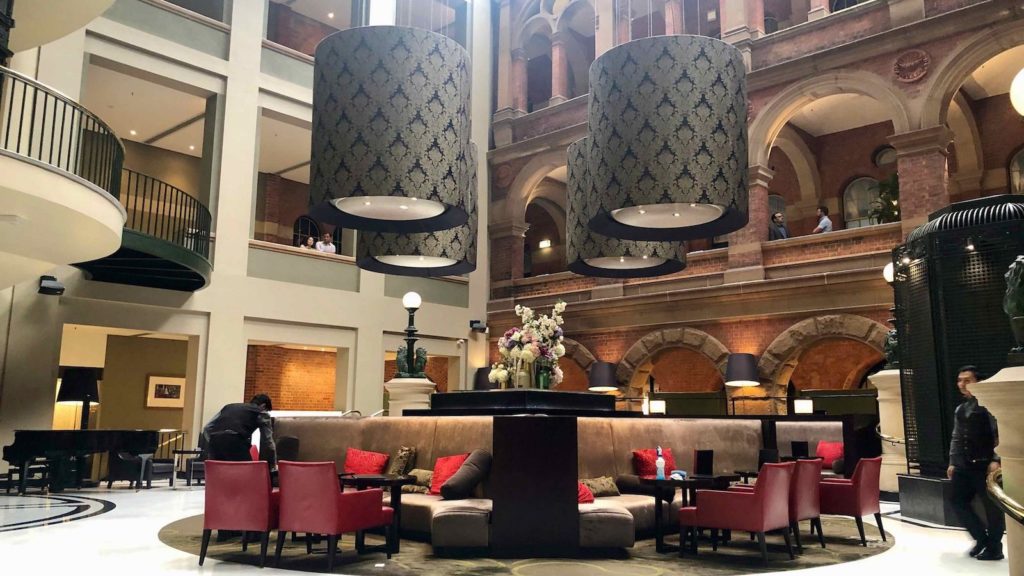 Notable terms around buying and redeeming IHG Rewards Points
The terms of purchase for IHG Rewards points state that you can buy a maximum of 100,000 IHG Rewards points per calendar year and receive as a gift a maximum of 100,000 points per calendar year. However, the maximum annual points purchase amount is often boosted under specific points promotions.
You'll also need to allow 24-48 hours for points to post and appear in your account.
There's no requirement I know of around the age of an account that's eligible to buy points, so you should be able to sign up and purchase immediately if it makes sense to do so.
Rooms available with IHG Rewards points, and benefits on offer with IHG Rewards redemptions
You'll find that the rooms on offer using IHG Rewards points in each hotel are usually the base room type. If you're after a premium or larger room, bear this in mind. I have had some success in contacting the hotel in advance to try and pay my way up to a better room—it's worth a shot.
Important: Check the room's cash rate and compare it to using points
Buying IHG Points can be useful if you're just topping up your existing balance or using it for a property where the cash price of the room is high and you can get a reward room from less.
However, there is a quirk of the IHG program where sometimes using points for a base-level room can be terrible value compared to just paying for it outright with cash. For example, take the Even Hotel in Miami Airport.
For their basic Wellness King Room, the 'Global Sale' rate is $123.72 AUD a night. The IHG 'Reward Nights' rate starts from 20,000 points + $136 AUD.
Yes, you read that right. The co-payment for using 20,000 IHG Points is more expensive than the cash room rate itself! Of course, there are other considerations such as the better flexibility of 'Reward Nights' booking compared to a sale booking, but that still doesn't justify the difference in prices.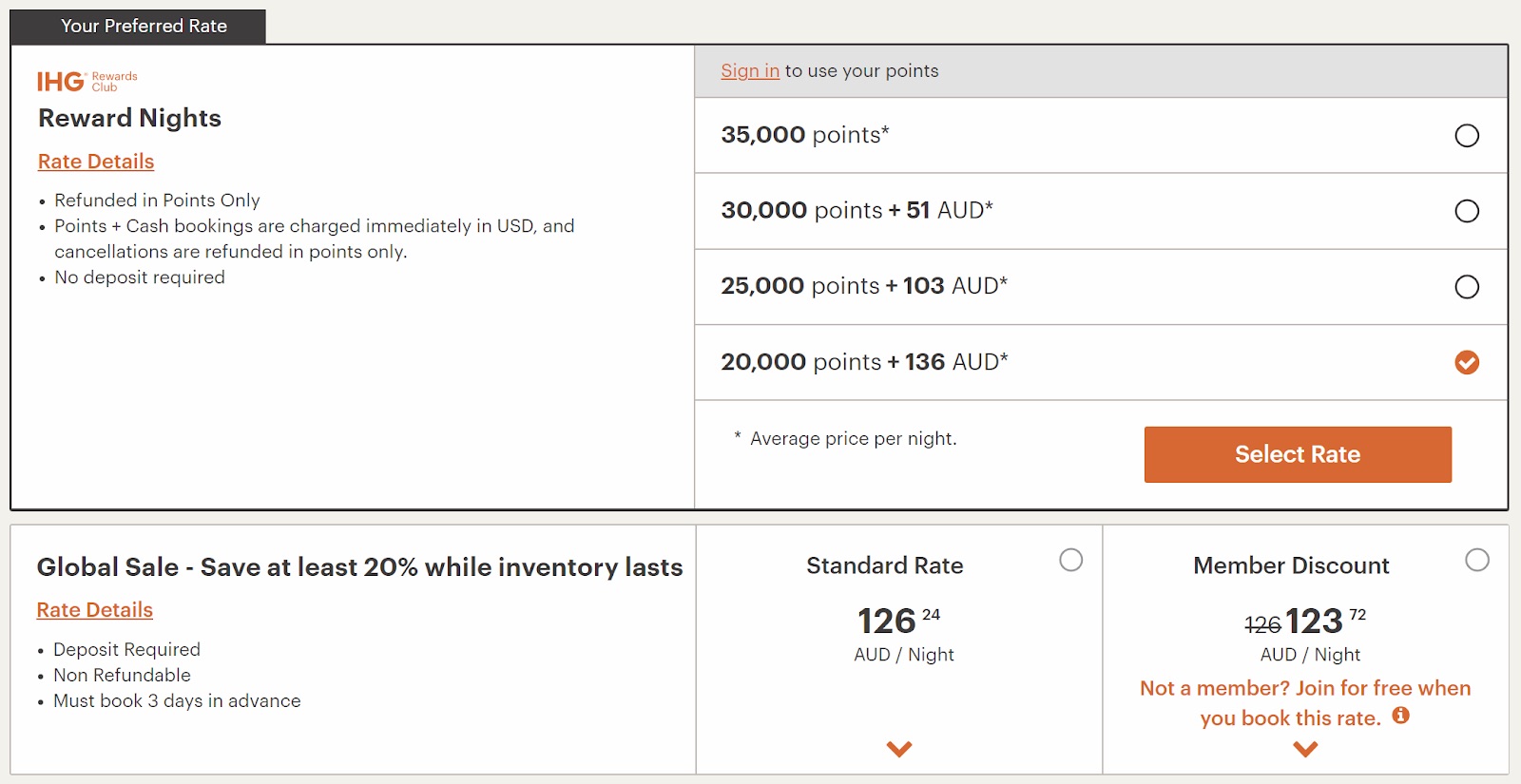 It would also cost you at least $135 USD (currently $195 AUD) to buy the 20,000 points outright during a 100% bonus points sale—once again ridiculously higher than the cash room rate itself, and that's not even taking into account the extra $136 AUD co-payment.
To buy the whole 35,000 points needed for a full reward redemption without co-payment, you'd be looking at $207 USD (currently $300 AUD) during a 100% bonus points sale.
In comparison, the best available 'Flexible' rate for the same dates comes in under $150 AUD, or half the cost of buying the equivalent amount of points.

So, the important lesson here is to research your desired hotel's room rates before committing to buying IHG points. For lower-end hotels with a sale rate, chances are you won't be able to beat that value unless you already have IHG Points earned from other means.
Summing up
As with any points purchase promotion, you need to run the maths for your own intended redemption and personal circumstances to see if this will yield some good value for you.
I'd argue that the best places to look for value are the resorts that are priced in the mid-range of the points category prices, such as the InterContinental Bali and Fiji resorts.
It will be harder to get great value out of the top-category points redemptions if buying points outright to redeem, but it's worth keeping it in your back pocket in case you need to stay at a city hotel at a super expensive time of year.
Points redemption rooms are often available when you wouldn't expect it and you may be able to save then too.
This content contains affiliate links from which Point Hacks may earn commissions from transactions generated from new customers, bookings and general enquiries. Find out more here.
Get a 100% bonus on all IHG Points purchases
was last modified:
February 10th, 2022
by