UPDATE 17 June 2021: Queensland will introduce a mandatory Queensland Border Declaration for all domestic travellers from 1am 19 June 2021. There are two types to be aware of.
1. Queensland Travel Declaration (non-hotspots)
You'll need to complete a Queensland Travel Declaration up to 3 days before arrival into the state, including for residents arriving back from interstate or New Zealand. If you haven't been to a COVID-19 hotspot or interstate exposure venue, then that's all for now.
However, if you've been to an interstate exposure venue (amber on this map), you'll need to quarantine at home or other suitable location if you've arrived in Queensland before an exposure venue was identified. If you arrive after an exposure venue was identified, you'll need to spend 14 days in government-arranged quarantine at your own expense.
2. Queensland Border Pass (hotspots)
If you've been to a declared COVID-19 hotspot in the last 14 days, or have been to a state or territory that has a declared COVID-19 hotspot in the last 14 days, then fill out a Queensland Border Pass at least three business days before entry. You'll be free to enter if you haven't been to any hotspots, but if you have, expect to quarantine.
Our 'five things you need to know about flying around Australia' guide continues below:
---
Since March 2021, interstate quarantine restrictions have been lifted nationwide and only reintroduced when there is an outbreak of COVID-19 (such as with Victoria in June 2021). But for unaffected states and territories, it's 'business as usual' with going on interstate holidays and trips.
Well, not quite business as usual. Don't expect the overall domestic travel experience to be as easy as it was pre-COVID. These days, you're mandated to wear masks while at the airport and onboard any flight, and you'll likely have to apply for travel permits as well. Here's what you need to know.
1. Check for entry requirements
Most Australian states and territories may require you to apply for a permit before entry, even if you're a resident returning from a trip. This is normally quick and easy to do online — and as long as the borders remain open — should be approved almost instantly after submission.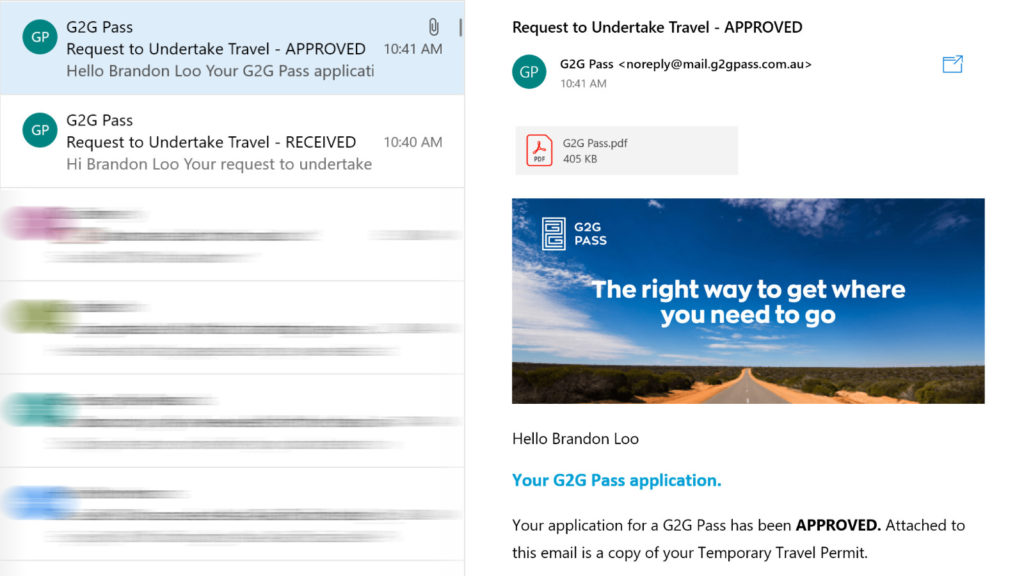 Which states and territories require a travel permit domestically?
Legend: ✔️ = no permit required when no outbreaks | ⭕ = permit required
Below are the Australian state and territory entry requirements as of Thursday 17 June 2021. Please note this is general advice and does not take into account specific outbreaks which may be present. Be sure to check government websites for the latest information, as this can change quickly.
✔️ New South Wales: No permit required when there are no travel restrictions in place.
⭕ Victoria: You must apply for a permit via Service Victoria. No quarantine is required when travelling from a 'Green Zone'.
⭕ Queensland: A Queensland Travel Declaration or Queensland Border Pass application is compulsory for all travellers from 19 June 2021.
⭕ South Australia: You must apply for a Cross Border Travel Registration via SAPOL. No quarantine is required unless travelling from certain 'high-risk sites'. All travellers should also download the 'mySA GOV' app from Google Play or the App Store prior to travel to South Australia and are required to use the COVID Safe Check-In to scan a QR code specific to the Adelaide Airport immediately after their arrival.
⭕ Western Australia: You must apply for a G2G Pass. No quarantine is required when travelling from 'very low risk' states and territories.
⭕ Tasmania: You must register your contact details through Tas e-Travel when coming from low-risk areas, or through G2G Pass from medium- and high-risk areas. No quarantine is required when travelling from 'low risk' states and territories.
✔️ Australian Capital Territory: No registration is necessary when travelling to the ACT from non 'COVID-19 affected areas.' However, if you're arriving from an 'area of concern', you might need to fill out an online declaration form.
⭕ Northern Territory: You must complete a Border Entry Form. No quarantine is required if you haven't visited a declared COVID-19 hotspot in the last 14 days.
2. Know when to wear a mask
From 9 January 2021, it became a requirement nation-wide to be wearing a face mask whenever at an airport or travelling onboard a flight within Australia and to New Zealand. However, you may temporarily remove them while eating or drinking.
Most airlines, including Qantas, Virgin Australia and Jetstar, can provide 'fly safe' kits with masks and wipes. However, it's still best to have your own reusable masks, if only for environmental (and fashion) reasons!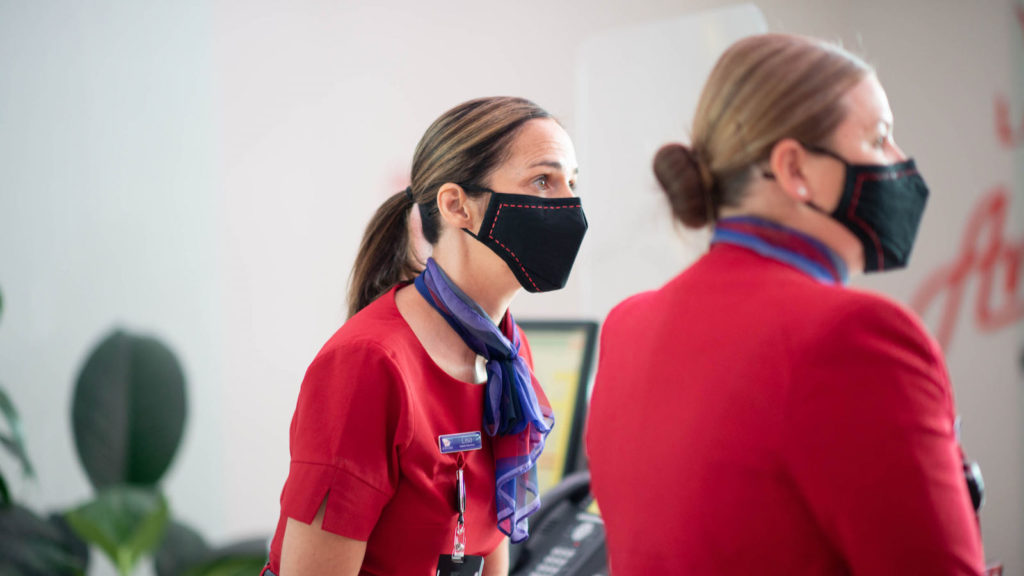 As a rule of thumb, it's a good idea to carry at least three masks with you when flying. That way, you have spares if needed, particularly if the destination you're travelling to also requires them for specific places (e.g. on public transport or at the theatre to see a show).
Who doesn't need to wear a mask?
Currently, children under 12 years of age and those with relevant medical conditions are exempt from wearing a mask when travelling. All other travellers must continue to do so while at the airport and onboard.
3. Qantas, Virgin and Rex still offer fare flexibility
The good news is when you buy a fare, Qantas, Virgin Australia and Rex are still offering some form of fare flexibility, even on reward seats and the cheapest sale tickets. This is also expected to extend to the government-supported 50% off fares during April-July 2021.
At the time of writing, here are the flight change policies of major Australian airlines. Be sure to check for the most recent policy if you do decide to book:
Qantas
Cash fare: Unlimited free flight change made before 31 July 2021 for travel up to 28 February 2022. A fare difference applies.
Reward seats: No fee for changes or cancellations to Classic Flight Rewards on Qantas-operated flights up to 28 February 2022 when booked before 31 July 2021.
Virgin Australia
Cash fare: Unlimited changes or cancel to Travel Bank for free, for flights until 31 January 2022. A fare difference applies to changes if you change fare class, routing or cabin class.
Reward seats: No fee for changes or cancellations to reward seats up to 31 January 2022.
Rex
A full refund offered if you can't make the flight due to COVID-19 travel restrictions, even if the flight still goes ahead.
Jetstar
You'll receive a full credit for your booking if the flight is affected by border restrictions, including those that would render you unable to travel or would result in home quarantine. This is also includes connecting flights transiting through an area where border restrictions are in place.
You can also buy a FareCredit add-on at the time of booking to enable you to cancel your booking for any reason before airport check-in opens, and receive the full balance as a credit.
Read our guide to domestic airline coronavirus fee waivers →
Point Hacks tip: Qantas and Velocity reward seats offer better flexibility compared to cash tickets. If you have a stash of Qantas Points or Velocity Points, now is the time to use it for travel! Of course, Rex still offers the best refund policy overall.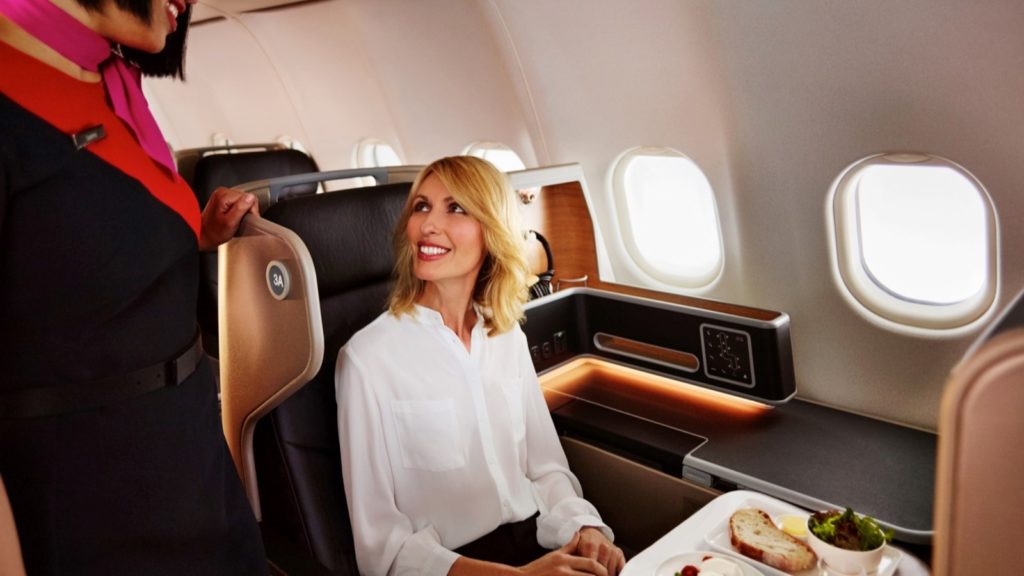 4. Most domestic lounges are now open
The vast majority of Qantas, Virgin Australia and Rex lounges are now open for business for your pre-flight enjoyment. The remainder are expected to re-open in the coming months, depending on travel demand. At the time of writing: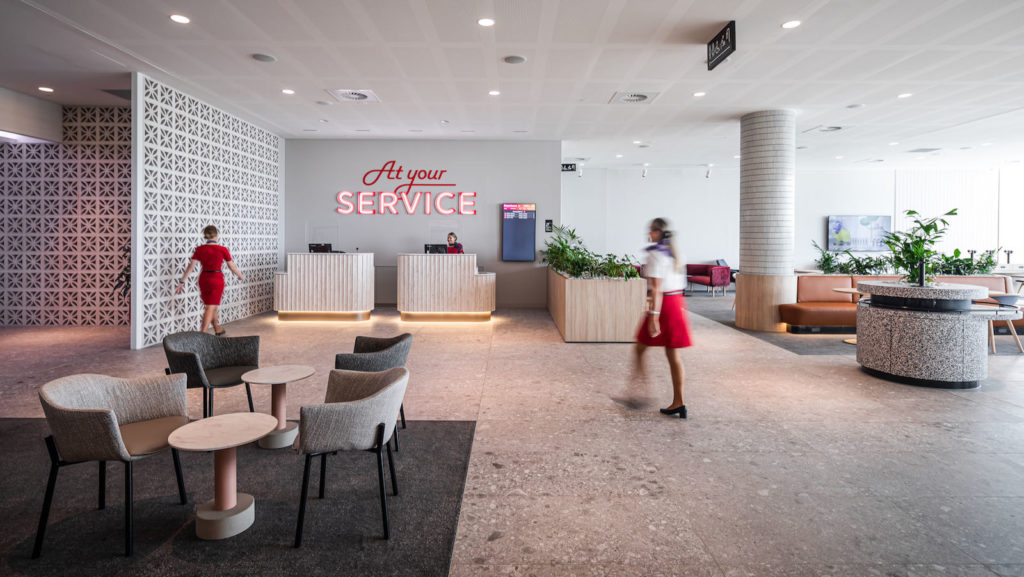 5. Don't become complacent, and be aware plans can change quickly
Finally, it would be foolish for anyone to believe that domestic travelling is back to pre-COVID times. Even though most internal borders are open currently, we know from prior (and current) experience that this freedom can be fleeting.
Do your best to physically distance yourself from others where possible. Of course, this isn't practical in a lot of locations (including onboard a plane) as capacity restrictions are lifted, but still follow other safety precautions.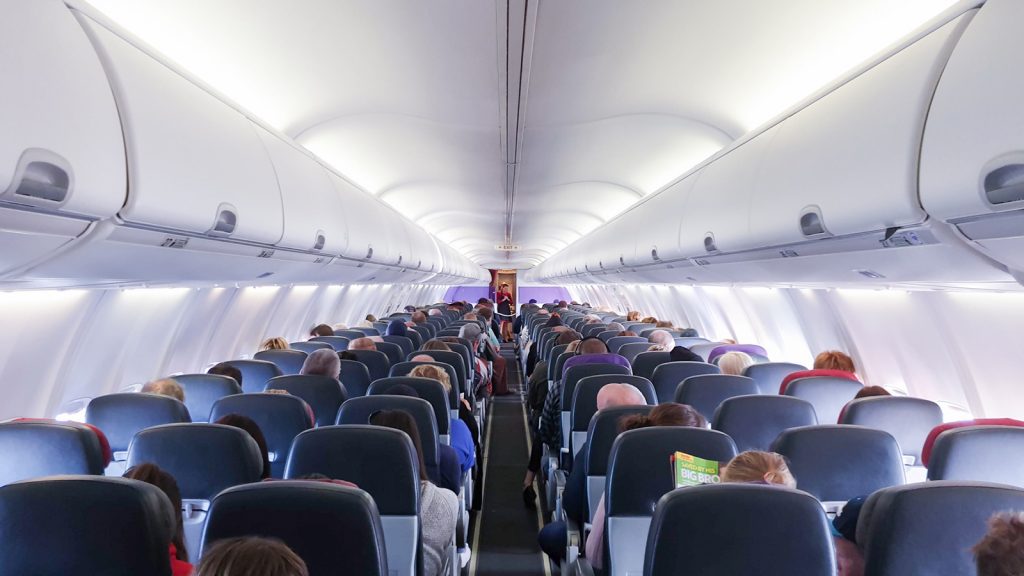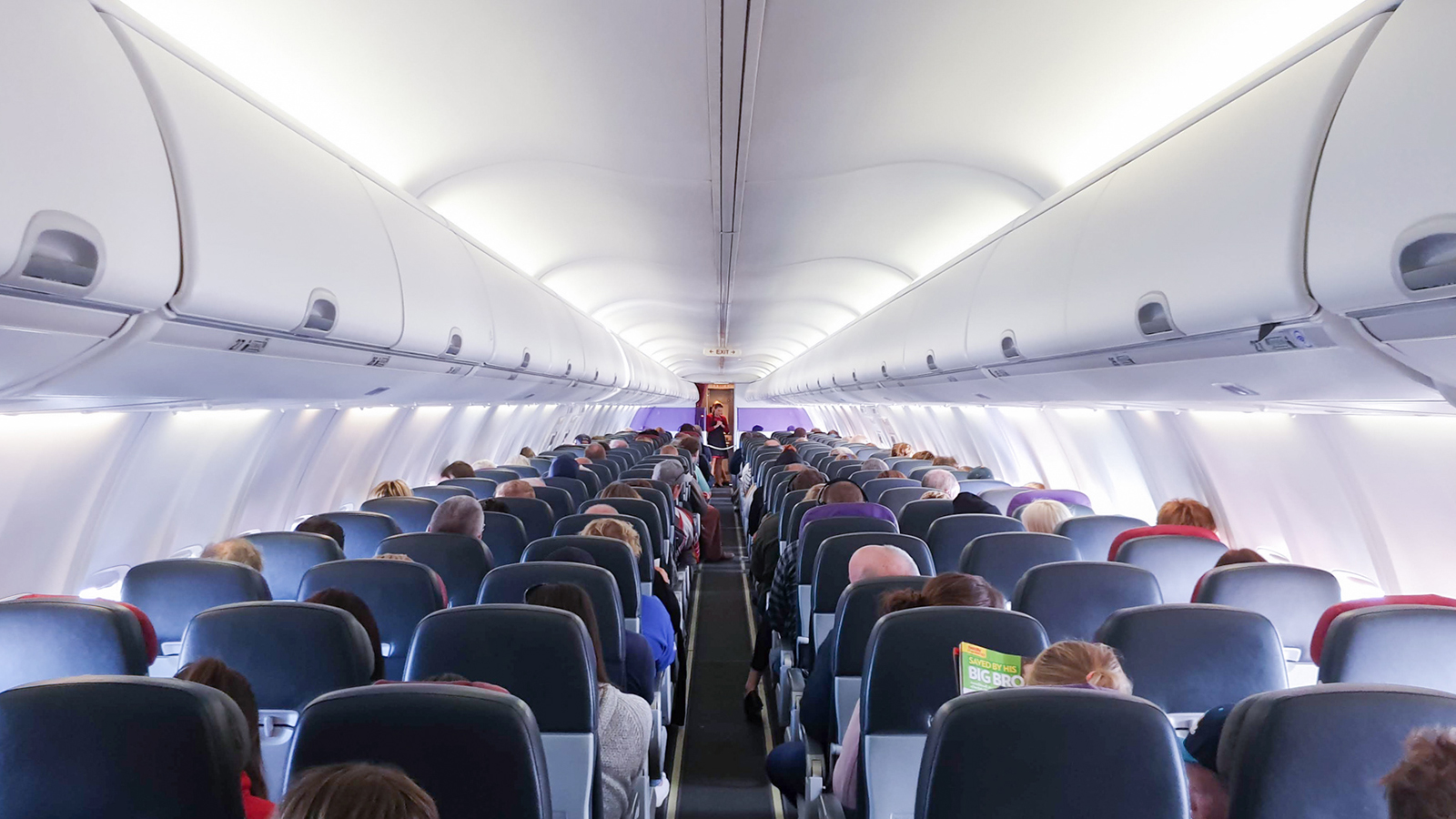 Practice good hygiene, especially with washing your hands after coughing and sneezing. Wear a mask when required and change it often. If you have reusable masks, be sure to wash them regularly as well.
We'd recommend downloading the local government apps for any state or territory you travel to, particularly if QR-code scanning for contact tracing is required in those locations.
Finally, be prepared for the remote possibility that you may have to cut your trip short and potentially even complete a 14-day quarantine at home if the border situation changes rapidly. Those in Western Australia may remember the pain of being told about a quarantine change mid-flight!
It could be useful to discuss a back-up plan with your loved ones and your workplace if you travel. Try to book flexible accommodation and get the most flexible airfares possible. There's no insurance that can cover these changes due to government-mandated border closures.
At least, if you book reward seats with frequent flyer points, then you could be eligible for a full refund and won't end up turning your hard-earned cash into airline credits. At Point Hacks, we can't stress that enough. Safe travels!
---
Need some inspiration on how to boost your Qantas or Velocity points balance and get travelling domestically quicker? Here are our top points credit card sign-up offers.
Queensland introduces permanent border passes for all arriving travellers
was last modified:
June 19th, 2021
by