The easiest way to start your planning is to look at the flights you want. Where do you want to go, and when? Flexibility in your timing is key. If you can be flexible with your destination too, then all the better.
For our most recent trip, I didn't care if we flew into Rome, Paris, Madrid or Berlin- just somewhere vaguely in that part of the world. Nor did I mind what airlines we flew with, or what class we flew in, so long as it was Premium Economy or above.

Each destination and airline will have their own quirks as far as timing goes – these will become apparent as you start your planning and research.
Using Qantas/oneworld as an example, there are currently a few award slots open to get from Melbourne to L.A in Economy over the next couple of weeks, with absolutely nothing in Business or First until around 4 months time.
Conversely, if I want to fly to Rome, I could do so tonight in First Class, or wait until tomorrow if I felt the need to slum it in Business.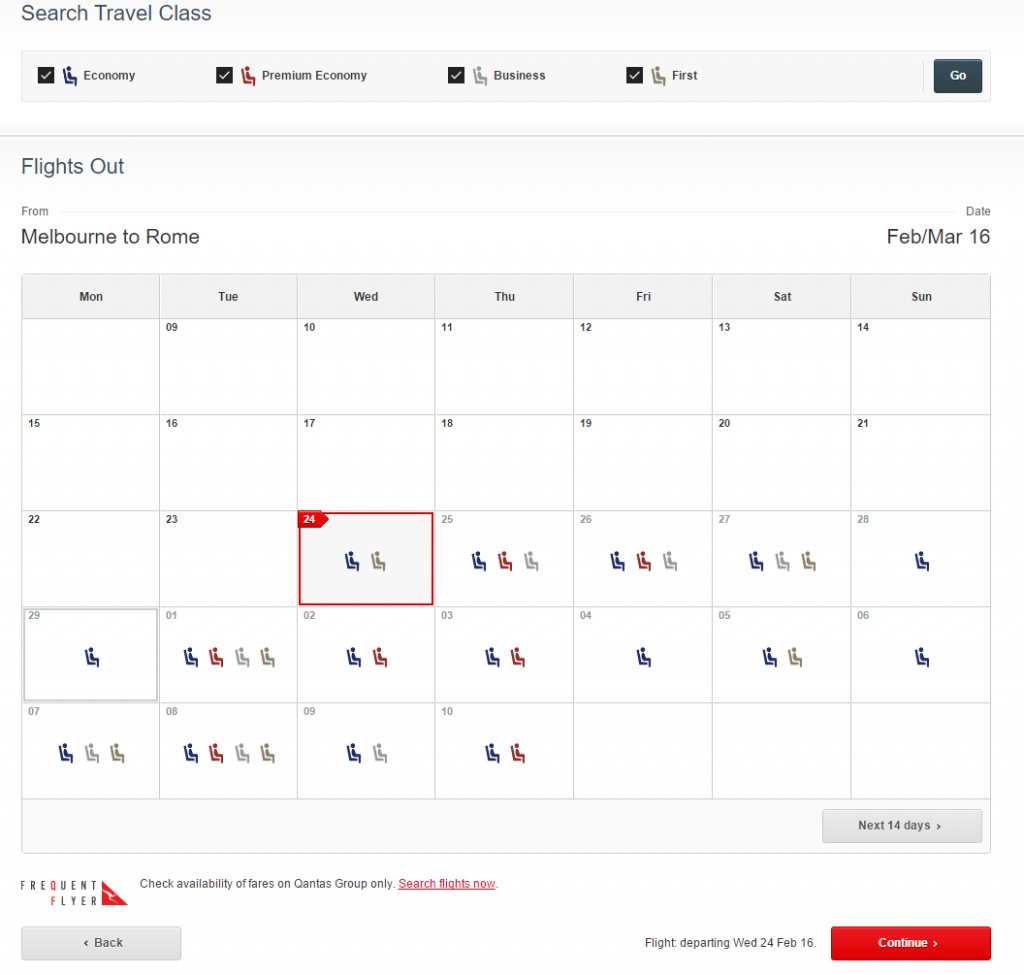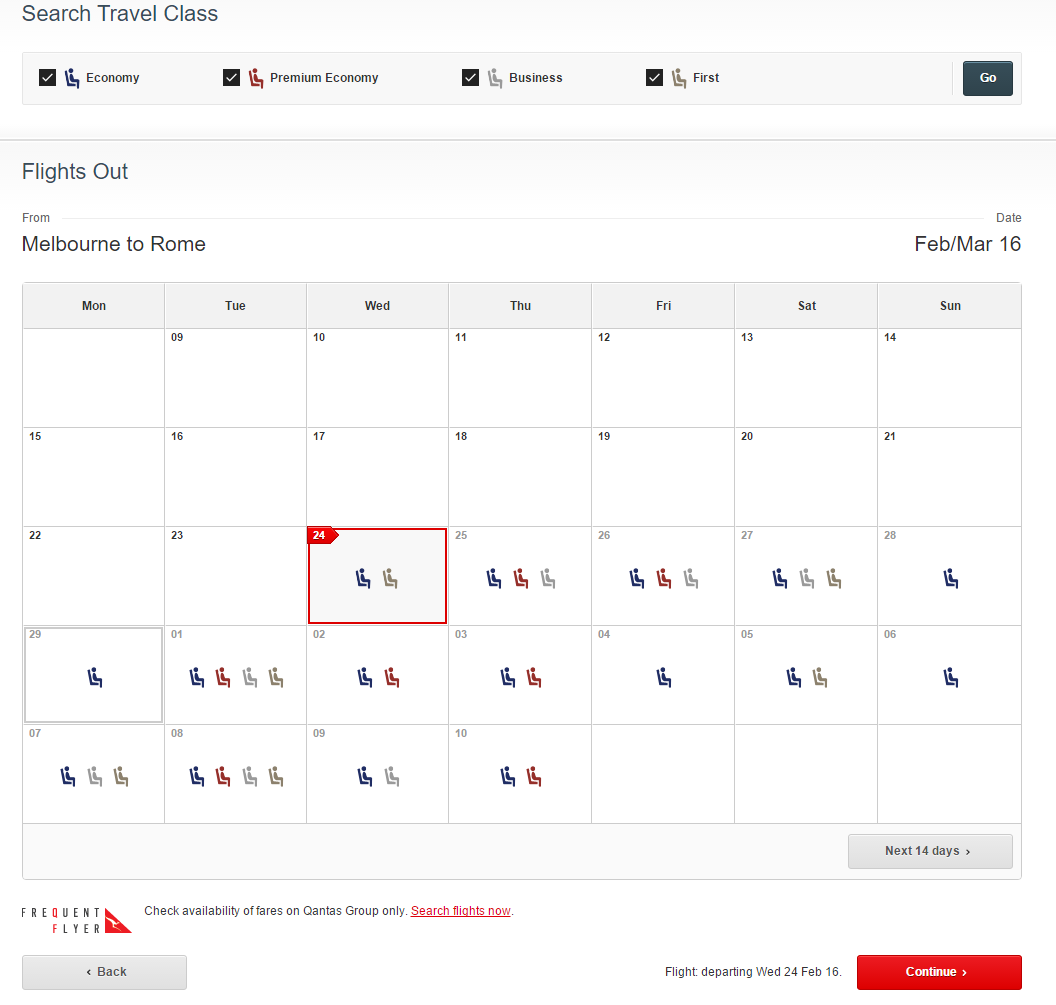 Note that these avails dry up about a fortnight into the future, and don't kick in again with regularity for 8 months when it looks like you could book the entire plane.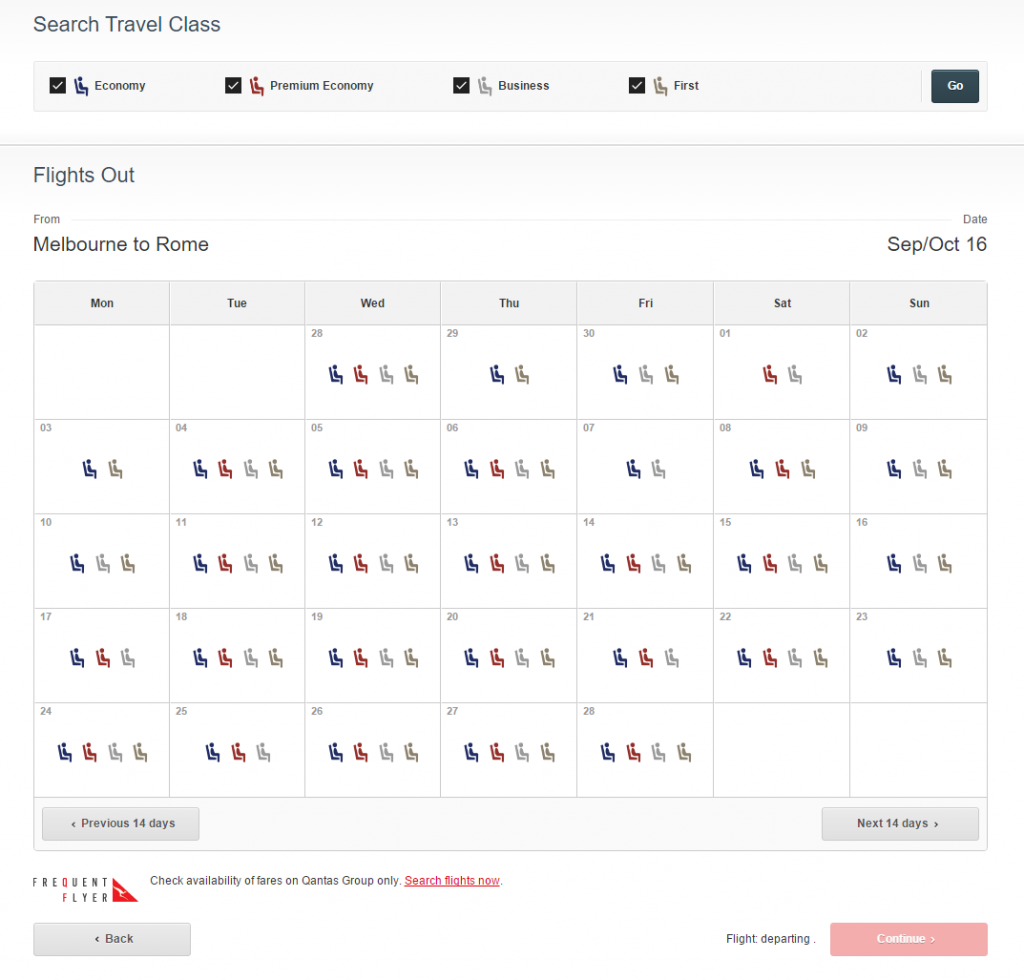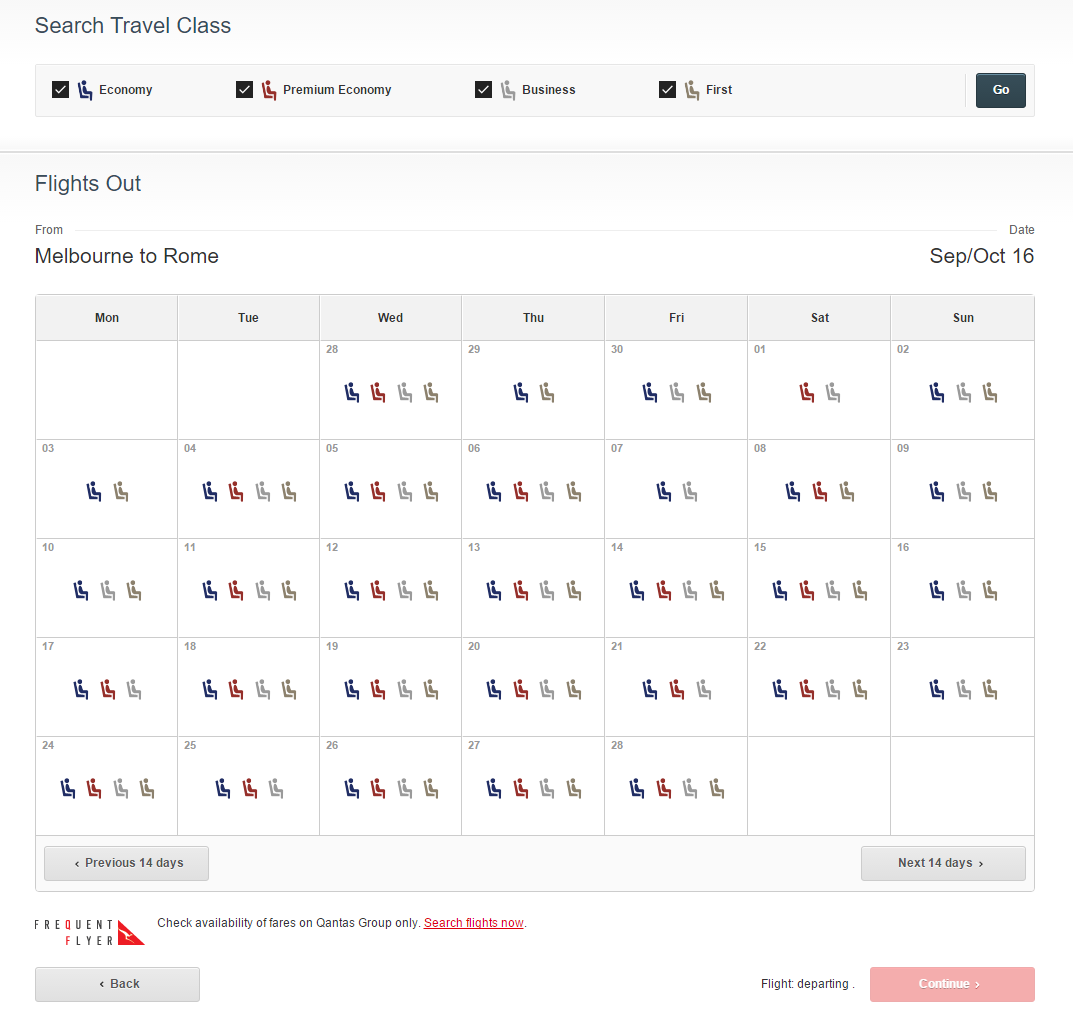 So, the lesson in all of this? In your planning, try and be as flexible as you can, and start early. Yes, you could theoretically wait until the last minute to book your flight to Rome and stand a good chance of getting a seat. But you still have to get home!
Depending on who your booking is with, you may also find that changing an award flight is pretty painless. My upcoming flight to Rome on Cathay Pacific involved a 9-hour stopover in Hong Kong – not something I was overly looking forward to with a 14-month-old in tow.
When I booked 8 months ago, it was the only flight available. Because I'd booked on Qantas points, I knew I'd be able to change it if something better came up closer to the date.
Some more awards for that time have started opening up and I've just changed the booking to Emirates with a much shorter layover in Dubai. The whole process cost 7000 points as a change fee (3500 per person) and a slight difference in taxes.
The moral of that story? Book early and be as flexible in your thinking as you can. In some cases, you may need to be happy with 'close enough' if you can't get the perfect itinerary. Maybe it's not the perfectly timed layover or departure time. You may even need to look at splitting your family across multiple flights if you're booking for many. You may well get that perfect flight closer to the date, but at least you can rest happily knowing you're definitely going on that trip in the meantime.
---
Earning Points: First Principles
Using Points: First Principles
Using points basics – be prepared to be flexible with your plans
was last modified:
May 3rd, 2019
by
Using points basics – be prepared to be flexible with your plans
was last modified:
May 3rd, 2019
by