---
This article originally appeared on AirlineGeeks. This is an opinion article
---
As the airline industry tries to return from a brutal few months, there are a lot of changes that are happening to how people travel. Airports will now require social distancing, temperatures will be checked often and passengers' surroundings will be cleaned much more frequently. Until a vaccine or highly efficacious treatment is found, there really is no way around it.
The reality is that the travel experience will be different for us all, and while it is giving airlines serious logistical challenges, it's also going to present challenges for airlines that have subpar premium products.
The pleasure of premium cabins
Prior to COVID-19, First and Business Class passengers enjoyed an unparalleled level of comfort when flying in premium cabins. It has been debated among travel enthusiasts whether it's the soft product, service, the hard product, the seat or other physical features that truly create the premium cabin experience. It's a tough one to decide.
When compared to flying in Economy, premium cabins offer significantly more comfortable experiences. Is that what should be held in the highest regard, or should service be more important? Does having a smaller flight attendant-to-passenger ratio coupled with better meals and beverages make a better experience?

There really isn't a clear answer because both hard and soft products go hand in hand. One might be willing to overlook less than stellar food and service if the seat is comfortable and lavatories are unoffensive. One might also be willing to overlook less than ideal seating arrangements if an airline comes to the table with a happy crew and good food.
These aren't just hypotheticals. Customers do indeed do this. However, it really is more the soft product that saves the hard product vs the other way around.
The hard product doesn't always matter
Emirates is an airline that is fabled for a top-notch experience in Business and First Class. But the airline actually has seats in Business Class that aren't considered industry-leading. There is no universal aisle access, and for a long time, they weren't even lie-flat. However, we hardly heard complaints about Emirates Business Class due to their reputation, while carriers like United Airlines, for example, have arguably better Business Class seats. It shows here how much the soft product and brand equity matters.
Even in Economy Class, for a passenger going to India, most Indian travellers avoid Air India and prefer to fly on Emirates or another of the large Middle Eastern carriers. The ironic thing is that Air India actually does have more comfortable seating on its Boeing 777 aircraft compared to most of those airlines. Air India 777s are only 9 seats across while Emirates 777s are 10 seats across in the same space. In addition, Air India offers several inches more legroom as standard.
Irrespective of these differences, many passengers would still rather deal with one of the big three Middle Eastern airlines — and more cramped quarters — because they know the service will be better.
This is where airlines must work to preserve their brand equity as they take back to the skies. Airlines have built reputations, and now is not the time to tarnish them because even now, those reputations can be used to influence bookings as demand returns. As distancing and decreased interaction become the norm, airlines must delicately balance the safety of their passengers and employees along with the impression of their brand.
Singapore Airlines compromises well
Looking at Singapore Airlines, for example. The airline is no doubt a standard-bearer for premium service. It is taking a meticulously crafted approach to deal with this COVID-19 world. SilverKris lounges will now offer a-la-carte meals instead of the usual buffet. If that is executed properly, it's actually an enhancement in lounge offerings.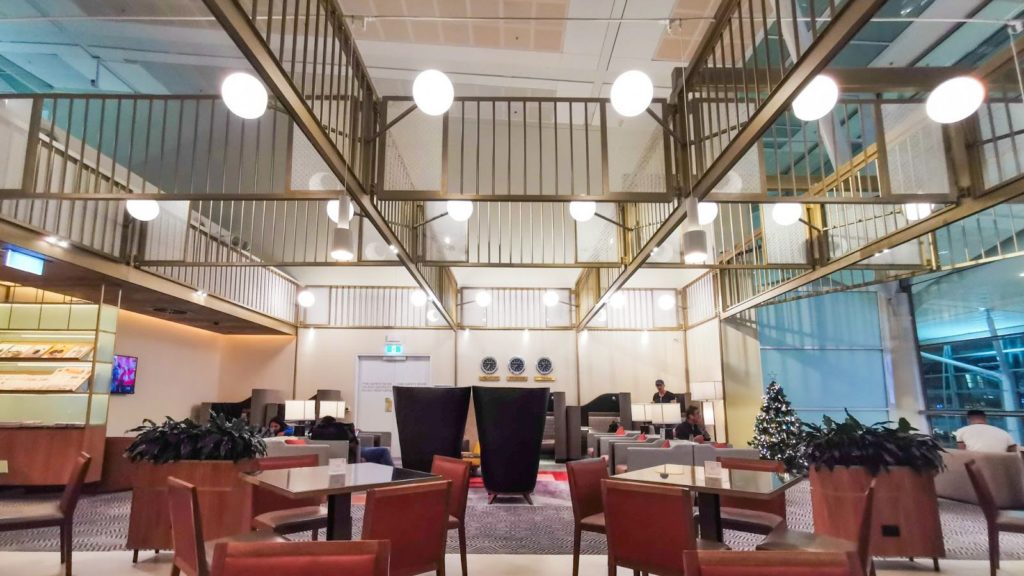 The airline also appears to be retaining good service where it counts: international long haul flights in premium cabins. The major change appears to just be the introduction of a single-tray service instead of a table layout service. It's hardly a significant downgrade from what was offered previously.
Alcohol offerings have been adjusted according to the airline, but the exact details are currently scant. However, it can be reasonably expected the airline will come up with a happy medium.
Emirates approaches it intelligently
Emirates is another airline that is working on keeping its decisions somewhere in the middle of safe and sufficiently luxurious. Some of the more extravagant offerings have been cut, such as the onboard showers and onboard bars. However, some of the key highlights of good service will still be offered, primarily dine on demand.
Service will be similar to Singapore Airlines, with tray service instead of table service. Emirates, though, is taking it one step further with separating the entree and main course onto one tray and dessert and fruit plate on another. Cutlery and bread with be individually wrapped, and understandably so.
Now moving onto airlines that really are slashing and burning their product.
Turkish torches its strong suit
Turkish Airlines is an airline known primarily for its catering. The meals in Business Class are restaurant quality, and the whole experience is dazzling. It's this level of service and product offering that makes people overlook the dated Business Class seating, which doesn't offer all aisle access. The airline is hoping to resume international flights soon, and the plans it has for meal service are nothing short of disappointing.
On Business Class flights between two and eight hours, passengers will get a literal lunch box. It will contain a sandwich, cold mezze, salad, dessert and water. Crackers will graciously be offered on flights over 5 hours to make up for the lack of a second meal.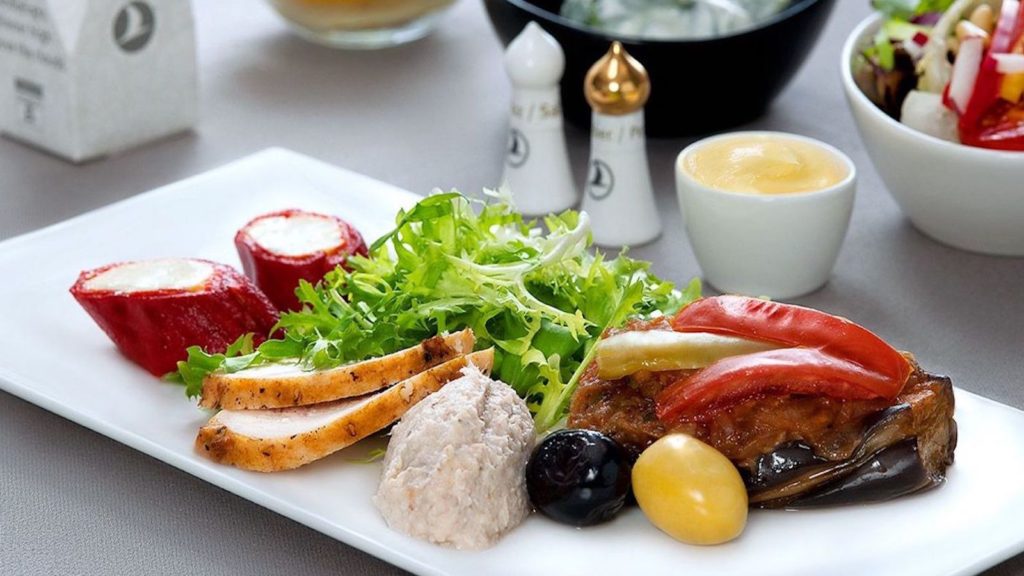 On Business Class flights over eight hours, passengers will get not one but instead two boxes over the course of the flight.
British Airways cuts too far
British Airways is another airline that is greatly slashing its service. The airline's First Class passengers will also receive lunch boxes that have salad, an entree, bread, a hot dish and desserts. First Class flyers will be only passengers on the plane receiving hot food. On long daytime flights, there will be a boxed afternoon tea set-up.
The masses in Business Class will get an even smaller lunch box, which will have a cold sandwich, cheese and crackers, a salad and dessert. Overnight flights will have a cold breakfast, which, to be fair, isn't that much of a departure from the norm.
Maintaining Some Normalcy is Important
Here we see two examples of airlines that are handling this situation well and doing their best to continue offering a good product. And we also see two airlines that are either trying to cut costs or — possibly as with British Airways — truly are not worried whatsoever about competition going forward. In addition to having a stranglehold on a large number of Heathrow Airport's slots, Virgin Atlantic is flailing about, and the government isn't too keen to help it, so even better for British Airways.
Turkish Airlines is backing up its reduced meal service by saying it is time for hygiene. But if that logic were true, airlines like Emirates and Singapore could never have implemented their new schemes. Lufthansa is even saying that its service will continue as normal in their First Class cabins. If these airlines have found a way to offer something that resembles their normal service standards and still maintain safety, it is unbelievable that other airlines can't. It's clearly not a matter of safety, but of cost.
Turkish Airlines, and to some extent British Airways, once had service to their benefit. Both airlines feature subpar Business Class and British Airways subpar First Class. The few British Airways aircraft flying the new Business Class seats are too far and few between to make a tangible difference. These airlines are cutting to the bone to the point that there simply is no legitimate reason to chose them over another airline when a choice exists.
Cuts in onboard service impact brand image
was last modified:
November 4th, 2020
by