In October, I'll be flying almost 23,000 miles around the world over three weeks. During that time, I'll be visiting Hong Kong, Dubai, Jordan and New York.
Why I'm taking this trip
The main catalyst is our annual Point Hacks team meetup, this year in Hong Kong. (Our past meetups have been in Singapore and Tokyo.) As our team is spread across Australia, New Zealand, the Philippines and the US, it's important that we have face-to-face time.
I'm originally from Western Sydney, but I won the US Diversity Visa Lottery and have been based in Austin, Texas for the past 4½ years (minus my digital nomad year in 2018). That's why you'll see in the map below that I'm starting and ending my trip in Austin.
Austin to Seattle in Alaska Airlines 737 Economy Class
This is the least exciting segment of the trip.
As I was unable to tack this flight on for free to the redemption with Cathay Pacific that follows, I had to purchase this one-way Economy Class flight with cash for AU$439—not cheap.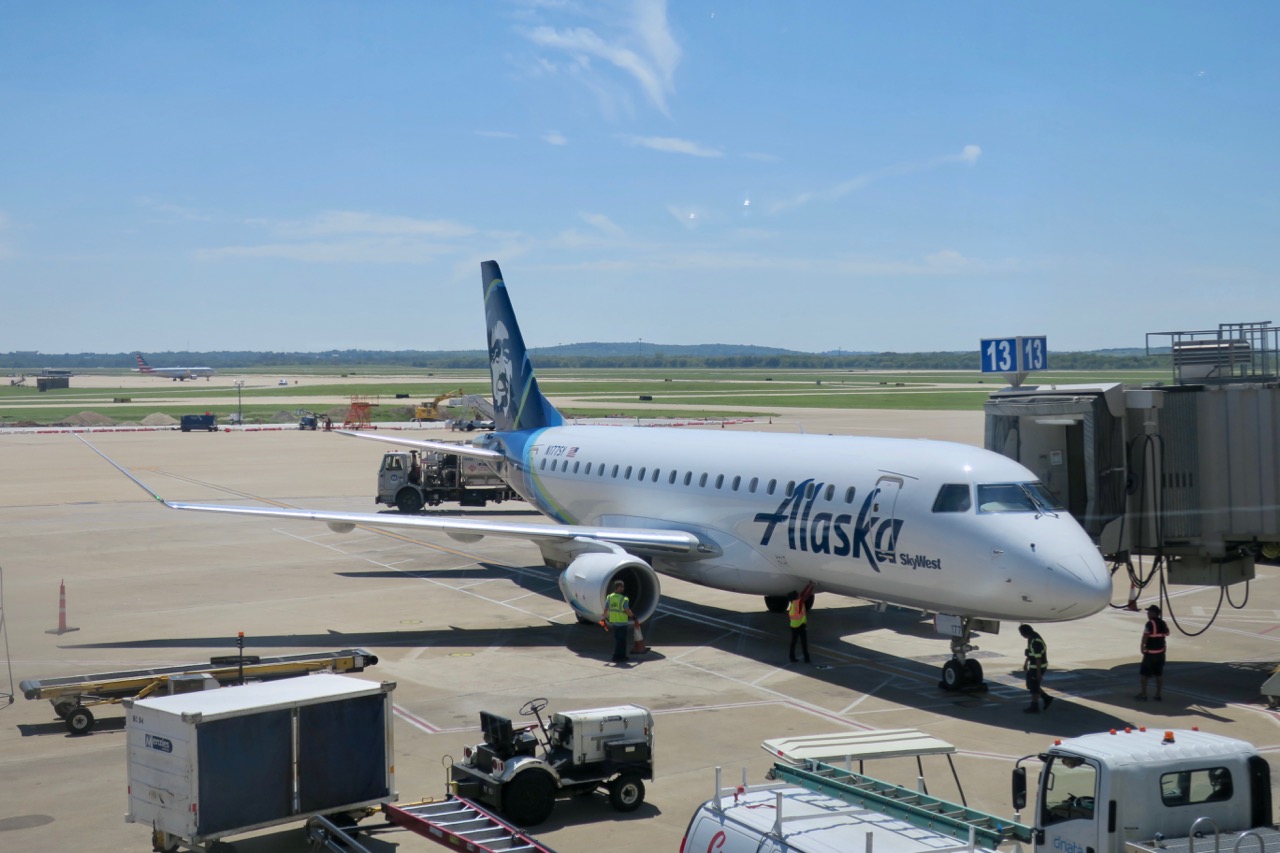 I may have to pay an extra US$30 to check my bag. However, Alaska and Cathay Pacific have an interline agreement. This means when I check in for both flights at the same time in Austin, the gate agent may forget to add on the checked baggage fee on my first flight as it is included in my onward ticket. Fingers crossed.
Seattle to Hong Kong in Cathay Pacific A350 Business Class
It's been really difficult to find Business and First Class award space on Cathay Pacific to and from the US for travel during 2019. That's because on New Year's Day, there was a mistake fare that had people scrambling to book Business and First Class tickets between the US and Vietnam. The airline honoured the cheap fares and these passengers filled up a lot of these two cabins, meaning there were fewer award seats to go around.
Therefore, when I found a lone Business Class award seat on this flight, I jumped on it. I used the British Airways website to search for award availability, then phoned Alaska to book it (Cathay Pacific redemptions are not available on the Alaska website).
This flight would have cost me 50,000 Alaska Airlines Mileage Plan miles + AU$25 in taxes by itself. However, I added on an extra flight, which I explain in the next section.
Travellers in Australia are most likely to get their hands on (very valuable) Alaska miles by:
I've flown Cathay Pacific First Class twice in the past year and both times I was very impressed. The lounges in Hong Kong are great and the food is delicious.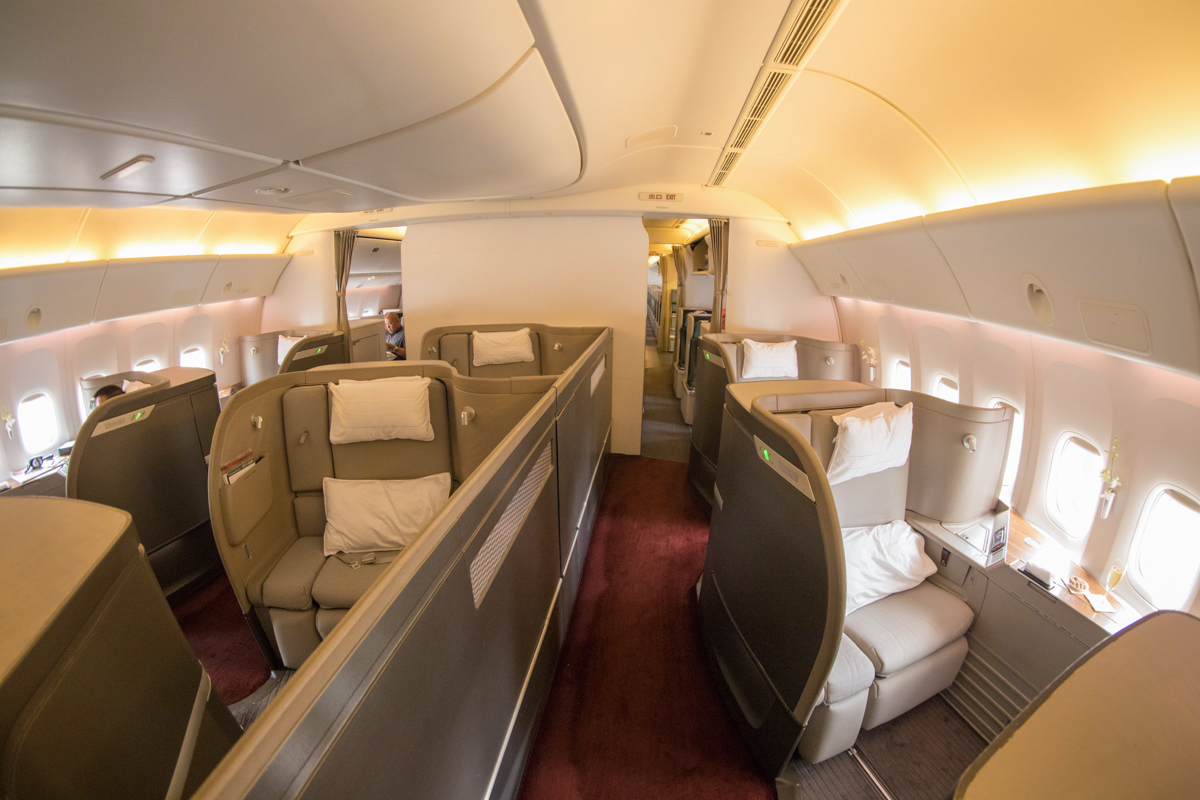 This will be my first time in Cathay Pacific Business Class, which has an inferior reputation to Singapore Airlines. Still, I'm still looking forward to this flight. It's an overnight one, so the most important thing for me is sleep. Given that the airline is introducing mattress pads and slippers in Business Class in October (just in time for my flight), I'm hoping to get a good sleep.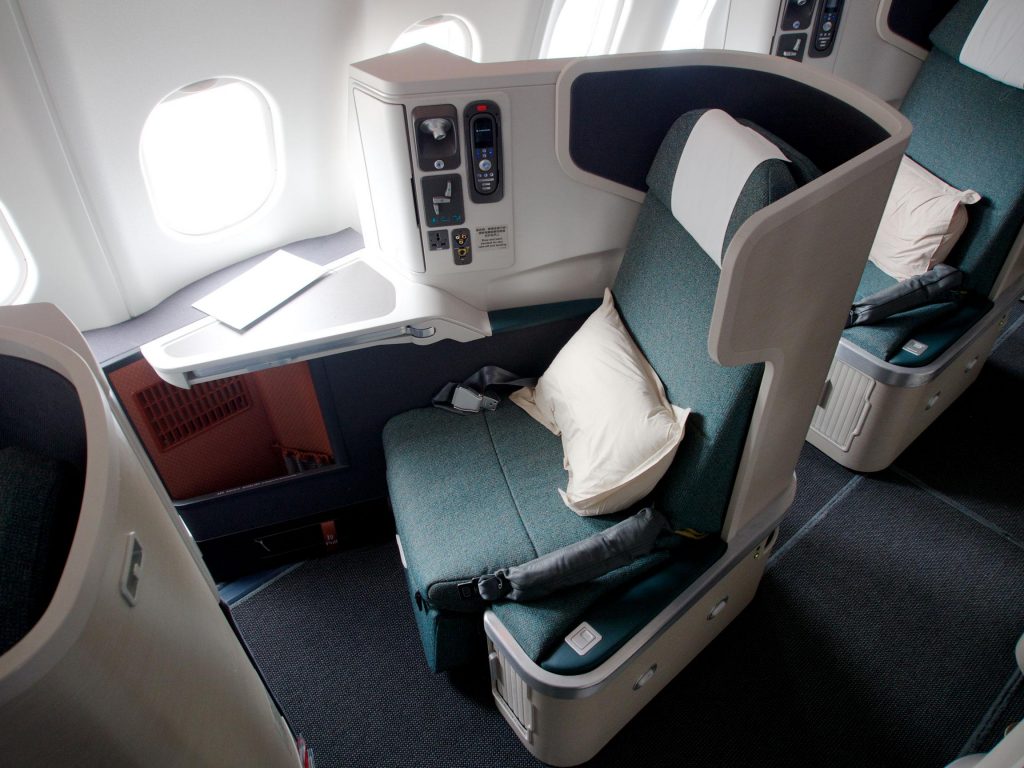 Plus, the A350 more oxygen flowing through the cabin than the 777, so I expect to arrive without much jetlag.
Hong Kong to Dubai in Cathay Pacific 777 Business Class
The Point Hacks team will be together in Hong Kong for three nights, but I'm staying on for an extra three nights. I plan to do day trips to both Macau and Shenzhen.
On international award tickets (as well as travel between Alaska and the mainland US) booked with Mileage Plan miles, you can get a free stopover.
Therefore, for only 12,500 miles + AU$87 in taxes more—so 62,500 Alaska Airlines Mileage Plan miles + AU$112 in taxes in total—I'm flying from Seattle to Hong Kong, stopping over for a week, and then flying another eight hours in Business Class to Dubai. That's a great deal!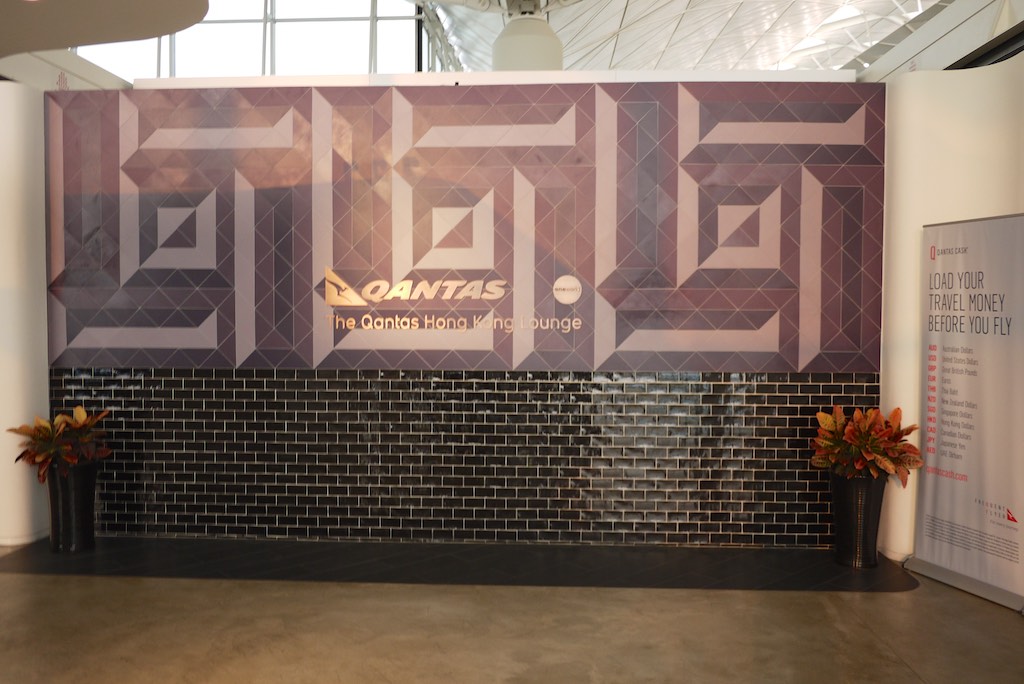 The reason I chose Dubai is that it is one of three Middle Eastern destinations Cathay Pacific serves. Tel Aviv didn't have any award availability (and I've already been there) and the Dubai flight continues onto Bahrain.
I'll be checking out Dubai for 48 hours and staying at the JW Marriott Marquis using 70,000 Marriott Bonvoy points.
Ad – Scroll down to continue reading.Minimum spend, terms & conditions apply.
Dubai to Amman in Emirates A380 First Class
After flying in Emirates A380 Business Class from Milan to New York, one of their fifth freedom routes, two months ago, I'm looking forward to adding on a private suite and onboard shower.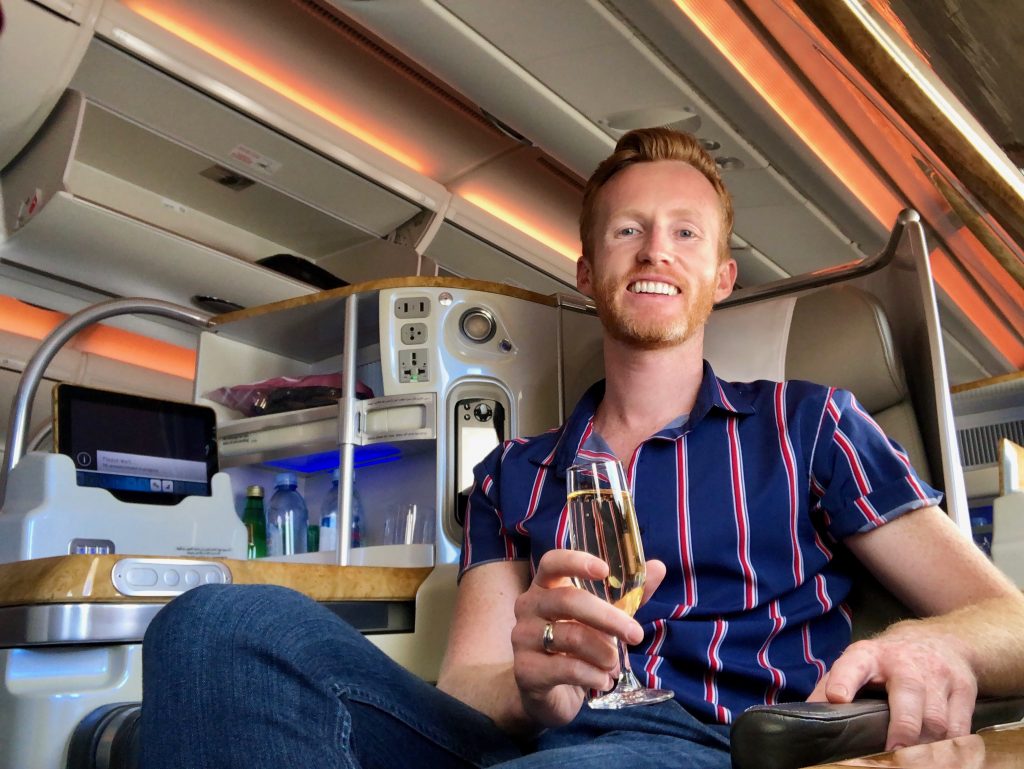 Emirates First Class is one of the best uses of Qantas Points. I used 54,000 Qantas Points + AU$413 in taxes to book this three-hour flight (it'll jump to 62,200 points with the changes coming to Qantas Frequent Flyer on 18 September 2019). This flight was easily searchable and bookable on the Qantas website.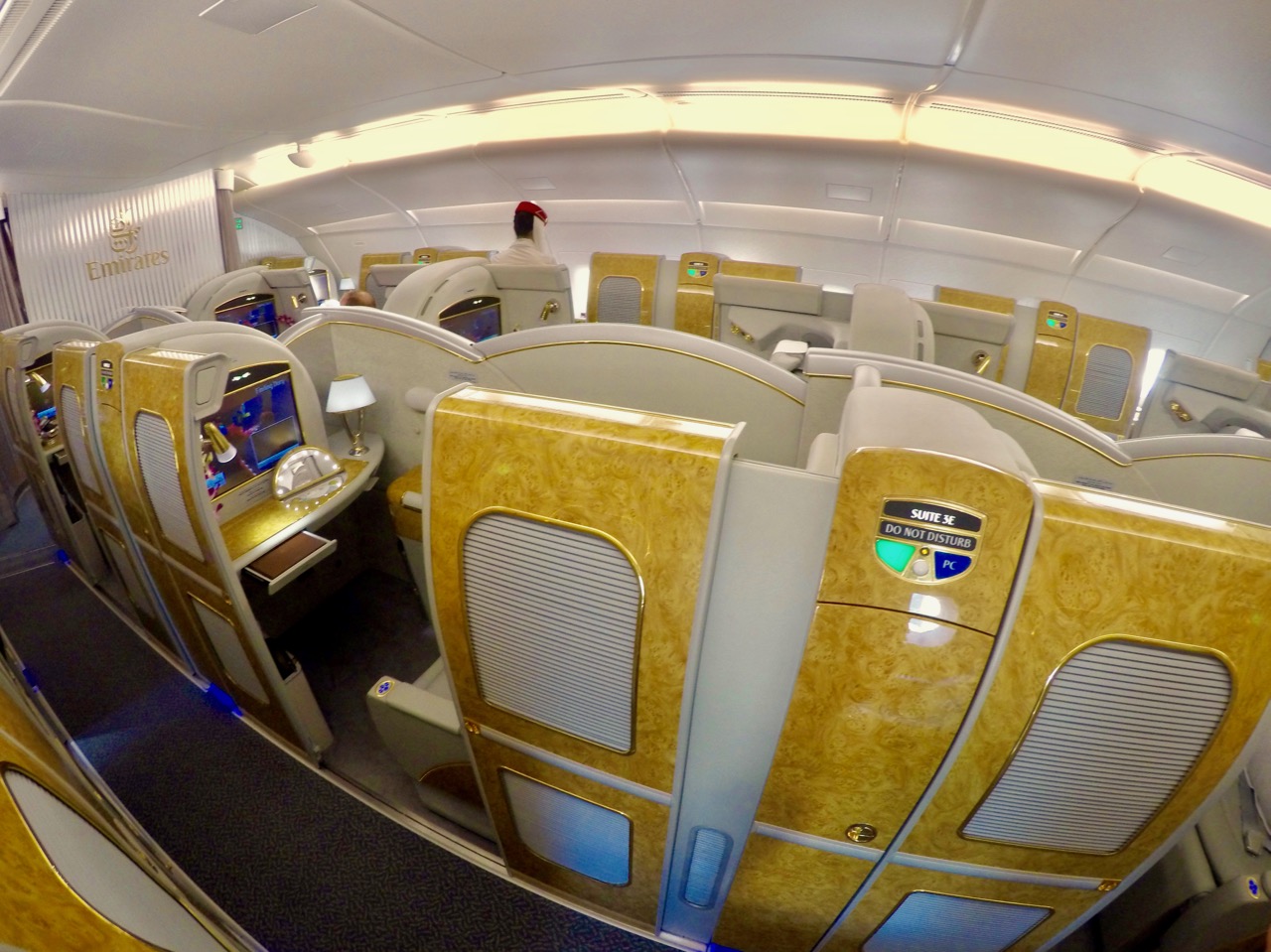 Given that I booked this before the complimentary chauffeur service benefit for award tickets was cut in March, I'll get a ride to the airport in Dubai (it's not available in Amman).
I'll be spending eight nights in Jordan and doing my very first group tour, with Intrepid Travel. I made sure to add my Qantas Frequent Flyer number to my reservation to earn 1,000 bonus Qantas Points.
I've been interested in going to Jordan for a while now, and am especially excited to camp in the desert in Wadi Rum and see Petra by night. (Petra is the last of the New7Wonders of the World remaining on my list.)
Amman to Abu Dhabi in Etihad 787 Business Studios
After finishing my tour, I'll take a four-hour flight to Etihad's hub, where I'll overnight before heading back to the US.
I'm surprised this route is operated by a Boeing 787 Dreamliner, with their excellent Business Studios product. I half expect my flight to get an equipment change down to a recliner seat.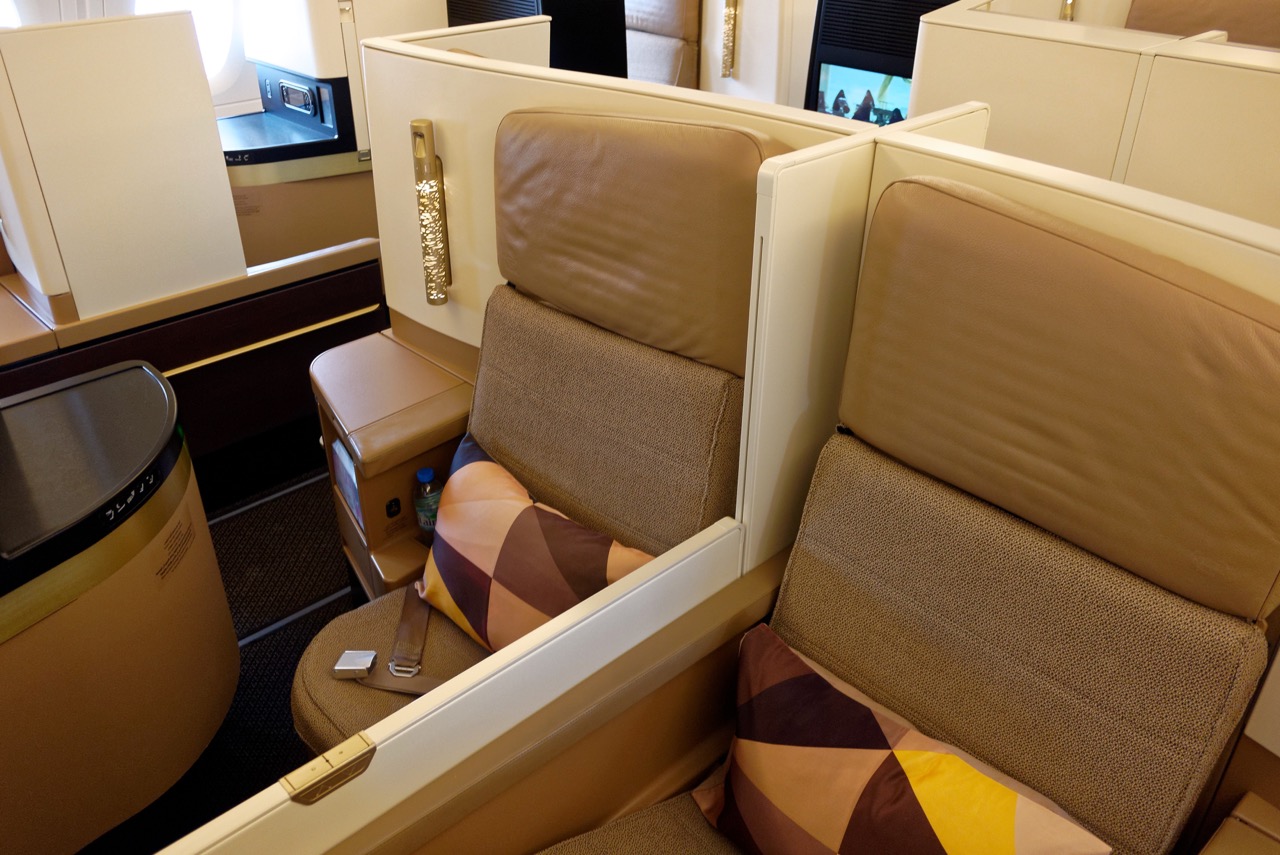 This flight was included as a segment on the following redemption.
Abu Dhabi to New York in Etihad A380 First Apartments
This is the flight that I'm most looking forward to. That's because I'll have a separate seat and bed, sliding privacy door and the chance to take a hot shower on this 15-hour flight.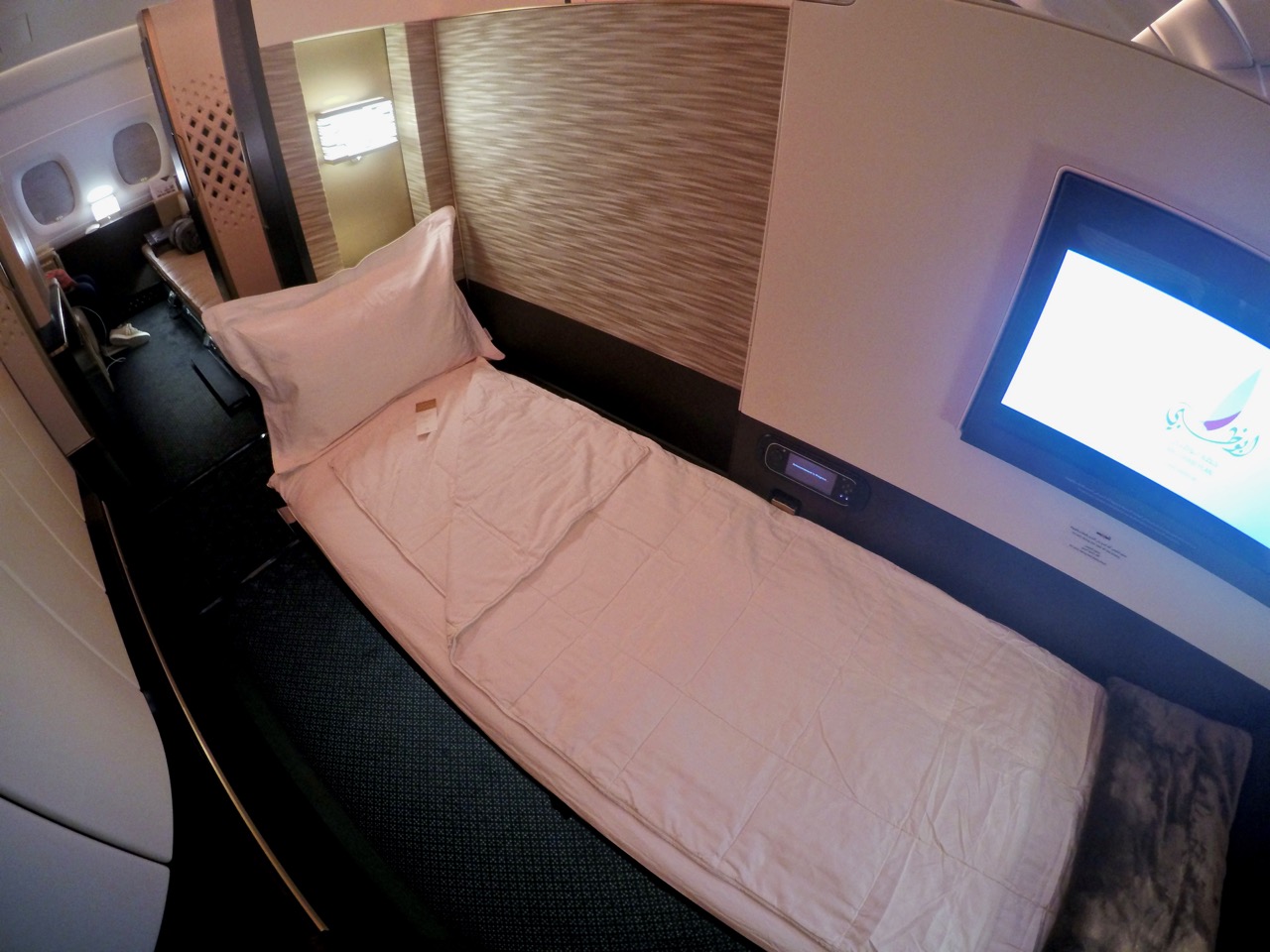 I searched for award availability (GuestSeat) on the Etihad website and then ticketed this redemption over the phone with American Airlines AAdvantage. However, since I booked, Etihad award seats can now be found and booked on the American Airlines website.
I used 115,000 American Airlines AAdvantage miles + AU$143 taxes to book not only this long-haul First Class flight, but also the Business Class flight from Amman to Abu Dhabi. If I had used Velocity Points, this redemption would have cost me 152,500 points + a whopping AU$860 in taxes and carrier charges.
The best way for travellers in Australia to get their hands on AAdvantage miles is to buy them during promotions. You can also credit your Qantas and oneworld flights to the program, and transfer your Marriott Bonvoy points over.
New York to Austin in JetBlue A320 Economy Class
After two nights in the Big Apple visiting friends, the time to head back home will come.
Given I like to save my points for international trips, I've booked this flight with AU$183 in cash. I'll need to add on US$30 for my checked bag.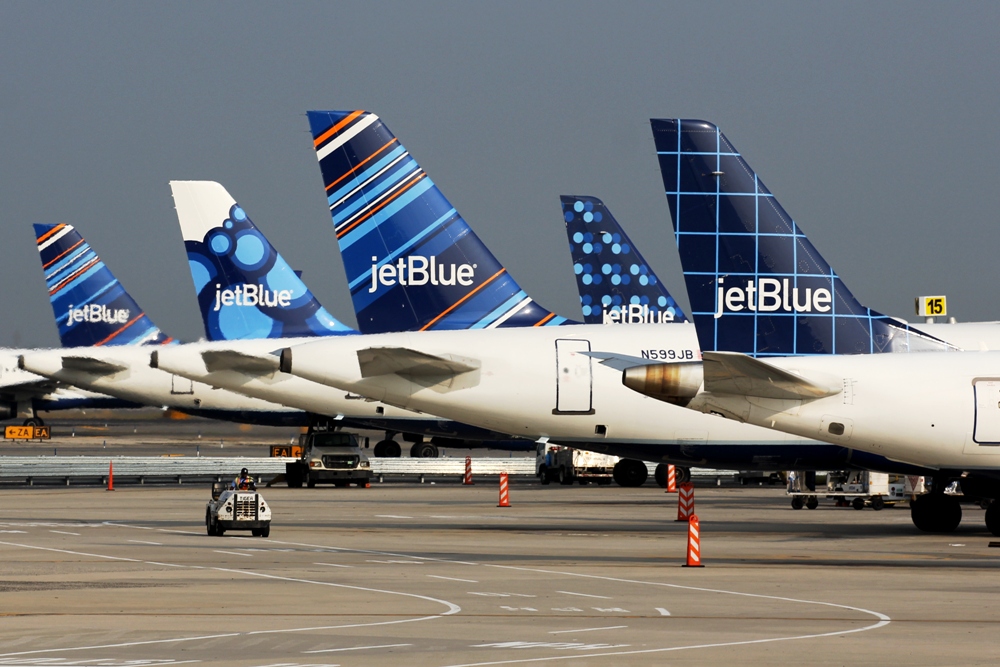 JetBlue has a limited footprint but is my favourite US carrier to fly domestically. That's because they have the most legroom in Economy Class, free high-speed wifi and great snacks.
Summing up
I'm really looking forward to this trip, not just for the destinations but the comfortable journeys in the air too.
I went about booking this trip piece-by-piece rather than in one sitting. Given that I was flexible with dates and destinations (except Hong Kong), I was able to find award availability without a problem. Also, travelling during shoulder season—in this case, October—meant the demand for award seats was lower. It also helped that I was only looking for one seat on each flight.
In total, I outlayed 231,500 points + AU$1,290 in taxes for all flights. (Note that the points come from different programs, and I have included the cash cost of the Economy Class positioning flights to and from Austin in the 'taxes'. Without them, the total for taxes almost halves.)
If I had bought all of these flights separately with cash, they would have cost a total of AU$31,500.
How can you fly around the world in Business Class? Well, you can do so for:
Have you booked a great-value round-the-world trip before? Share your experience in the comments below!
Case study: how I booked a round-the-world trip in Business and First Class for 232,000 points + $1,300
was last modified:
March 16th, 2022
by