Do you live in Western Australia and have some Qantas Points but aren't sure about how to best use them?
Perth hosts the fourth-busiest airport in Australia (after Sydney, Melbourne and Brisbane) and the third-largest readership for this site—hi Perthites!
With a some healthy Qantas credit card bonus offers, you'll be well on your way to one of these redemptions soon!, you'll be well on your way to one of these redemptions soon!
So, here's a list of our top recommendations for using Qantas Points if you live in the world's (second) most isolated major city (after Honolulu).
Note that all redemptions are for one-way travel, and you'll want to remember to factor in the taxes Qantas charges too.
1. Qantas A330 Business Class Suites to Sydney/Melbourne (41,500 Qantas Points)
This is one of the best domestic Business Class products currently on offer in the whole world, with lie-flat seats on the coast-to-coast trek.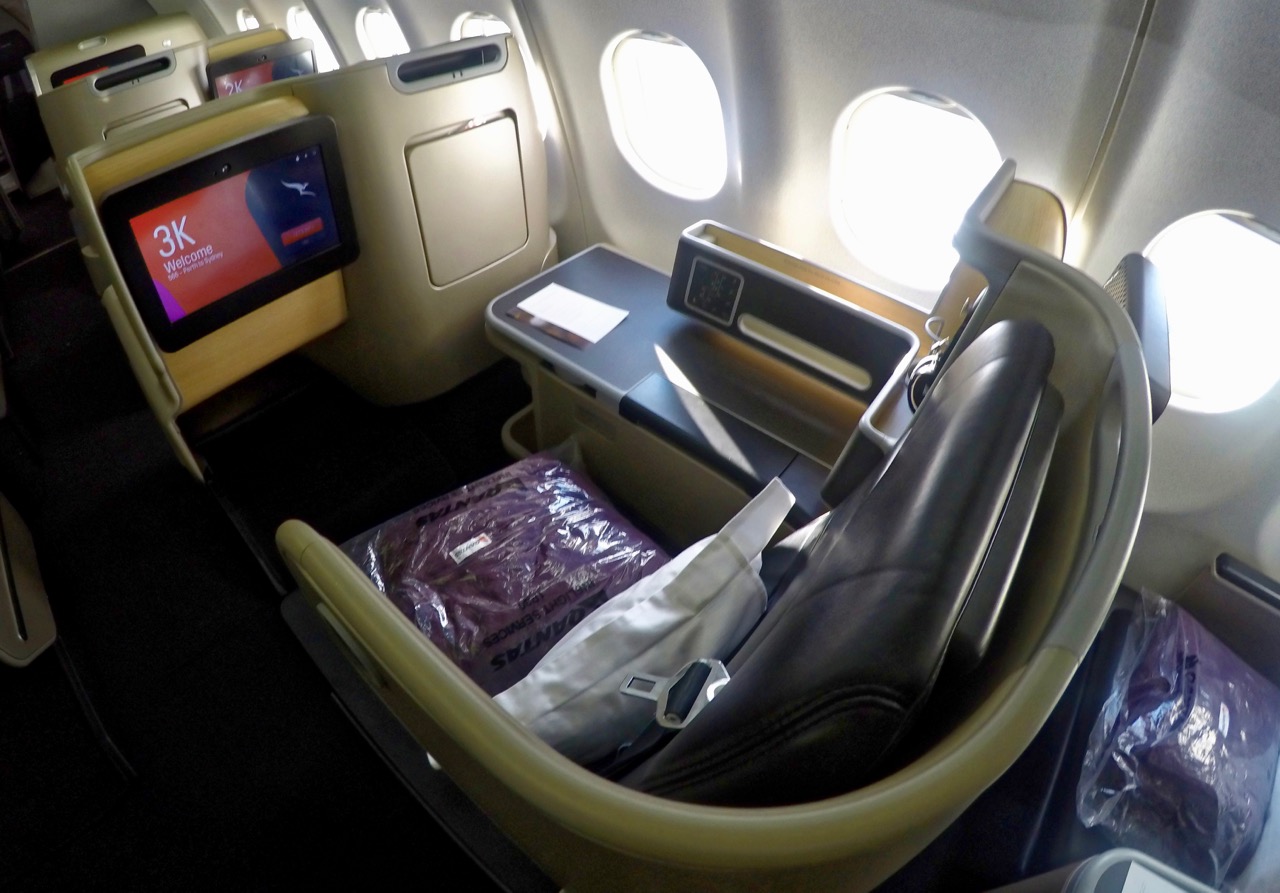 With Qantas holding an edge over Virgin Australia in terms of frequency of flights between Perth and these two East Coast capitals, this is a high-value redemption opportunity. Just make sure you book your award seat early as they tend to get snapped up quickly.
You can also fly this product to Singapore for 57,000 points.
Review: Qantas A330 (domestic) Business Class
2. Emirates A380 First/Business Class to Dubai (123,100/82,000 Qantas Points)
Perth is quite lucky to a daily superjumbo service to Dubai. The late-night departure means you can get a good sleep in your lie-flat seat. You'll enjoy direct aisle access from all seats in Business Class (pictured below).
The First Class cabin features 14 closed suites with an onboard shower.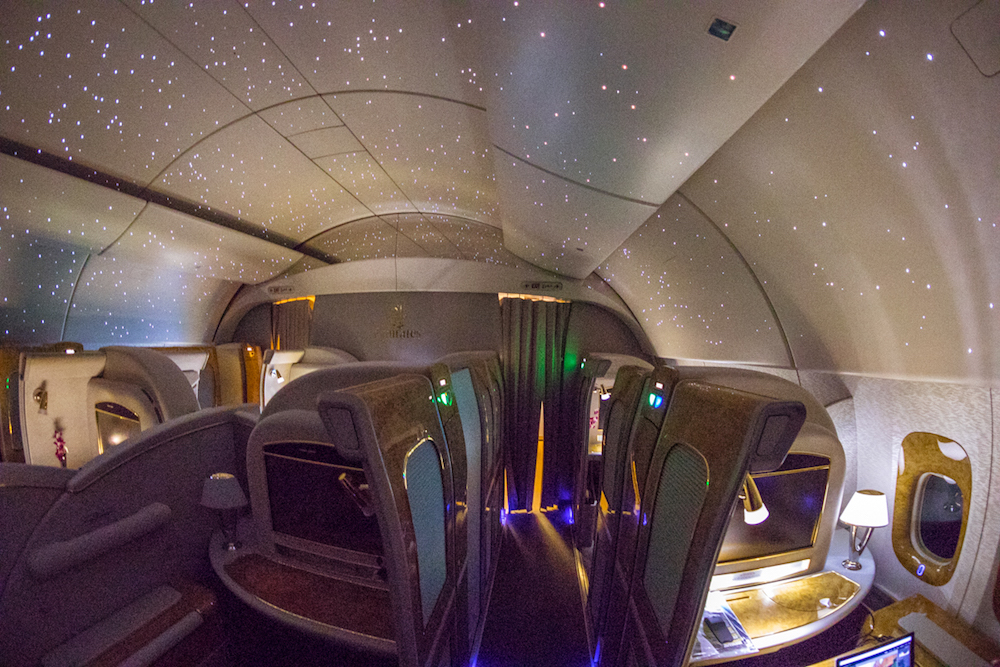 And both cabins have access to the onboard bar.
Guide: Redeeming Qantas Points on Emirates flights
3. Qatar Airways Business Class to Doha (104,500 Qantas Points)
Emirates is a preferred partner of Qantas, meaning its redemptions are cheaper than on oneworld partners like Qatar Airways. However, if you are heading over to Europe, Africa or North America and can't find availability on Emirates, its Gulf competitor is a good option.
Qatar Airways flies its reverse herringbone seat on the A380 from Perth to its hub in Doha. It has the best onboard bar of any airline.
Review: Qatar Airways Qsuite
4. Cathay Pacific Business Class to Hong Kong (75,000 Qantas Points)
Cathay Pacific normally has 1-2 daily flights during normal scheduling.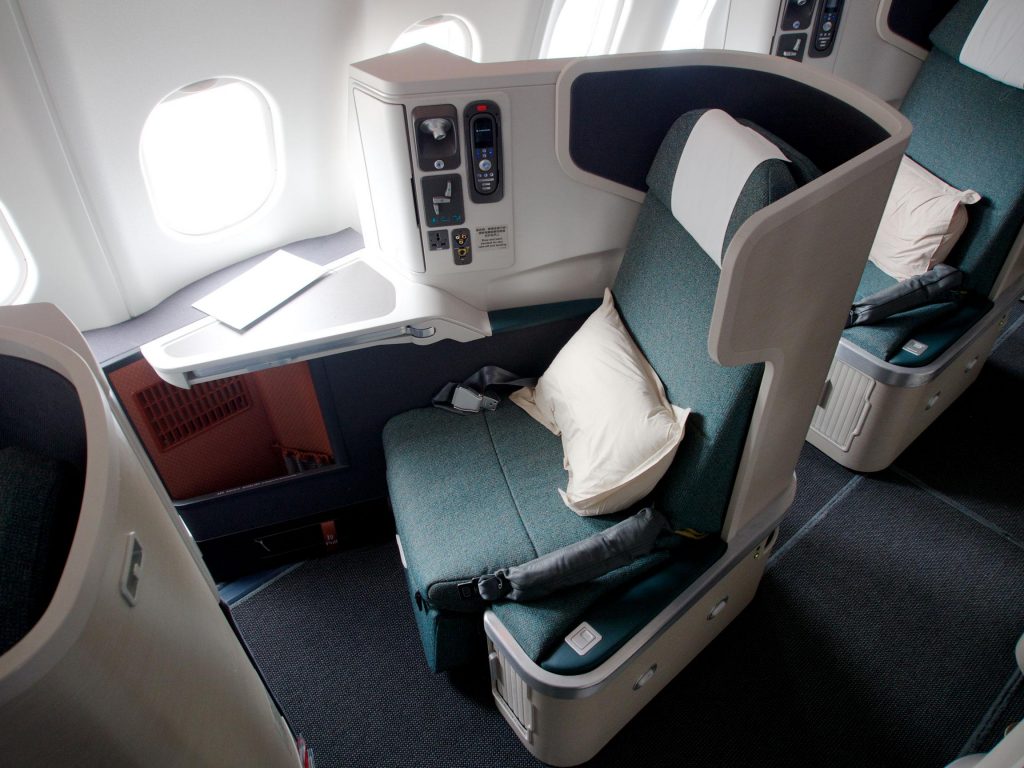 You'll get a lie-flat seat, direct aisle access, high level of privacy and excellent customer service. Just remember that Cathay's style of customer service is less proactive than other airlines, so if you want something, ask for it!
Review: Cathay Pacific A350 Business Class
Ad – Scroll down to continue reading.Minimum spend, terms & conditions apply.
5. Qantas Business/Premium Economy Class nonstop to London (126,500/94,900 Qantas Points)
Travellers from WA have a huge advantage in being the first in Australia to be able to fly to Europe nonstop on Qantas' fleet of new Boeing 787 Dreamliners. Granted, the 17-hour journey will mean that you'll want to at least be in Premium Economy, if not Business Class (below).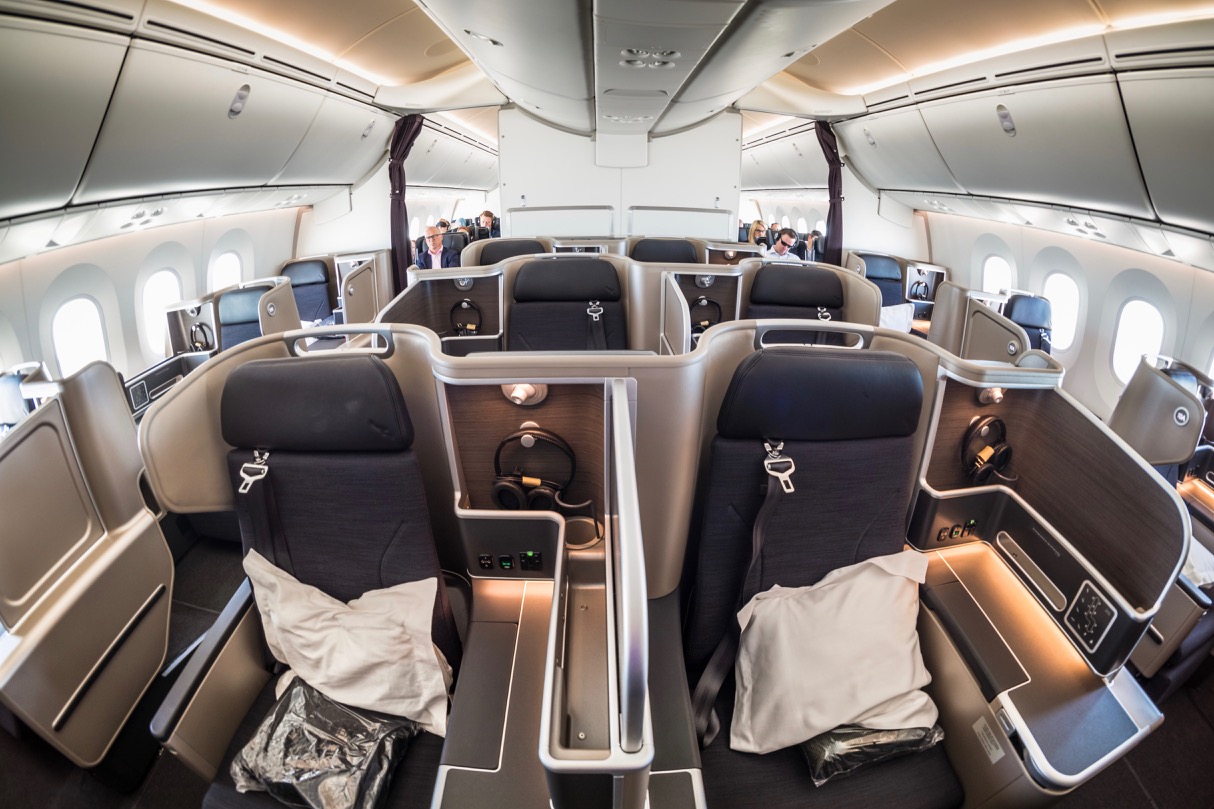 Now, the bad news: there is rarely award availability on this route as Qantas is able to charge a premium on this nonstop service. That means they profit from selling tickets for cash.
If you are keen to fly it, plan well in advance (11-12 months before departure)
Guide: A guide to Qantas' Boeing 787 Dreamliner flights
6. Malaysia Airlines Business Class to Kuala Lumpur (61,200 Qantas Points)
This oneworld partner flies on this route twice a day during normal scheduling. You'll want to get on the A330 service, with lie-flat seats (the 737 has recliner seats).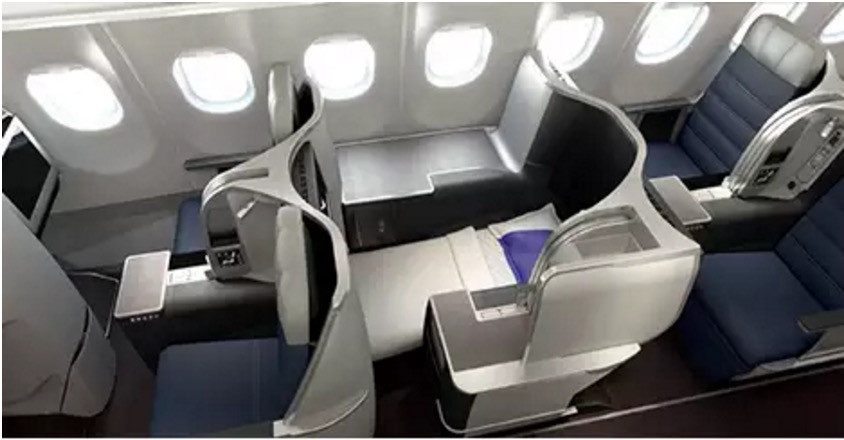 On the A330, the configuration alternates between one row of 1-2-1 and the next of 1-2-2. You can expect the service to be warm and the food tasty on Malaysia Airlines.
Guide: Using points on Malaysia Airlines flights
7. Qantas Economy Class within Western Australia and to the Northern Territory (8,000-18,000 Qantas Points)
Flying within WA and to the Top End can be costly if purchasing tickets with cash. That means that using your Qantas Points on (mostly) all-Economy Class flights can represent good value.
However, as we value Qantas Points redemptions at 1.9 cents per point, you'll want to compare the cost of a ticket in terms of points and cash to make an informed decision.
So, for example, you may want to avoid using 18,000 Qantas Points to fly to Darwin, as one-way tickets average about $200, representing a value 1.1 cents per point (below our target). However, flights to Alice Springs are at least double that, so for the same amount of points, you are getting 2.2 cents of value.
Closer to home, depending on your points balance, you may be willing to part with 8,000 points for short hops to Geraldton and Kalgoorlie. This would save you $140+ and representing ~1.8- cents in value.
Further afield, places like Broome and Karratha cost upwards of $200, so spending 12,000 points on a ticket will give you 1.6 cents in value.
In summary, using your Qantas Points to travel in Economy Class within WA and to the NT (except Darwin) generally represents good value.
Guide: How and why to value rewards points
8. Qantas/LATAM Business Class to Santiago via Sydney/Melbourne (126,500-139,200 Qantas Points)
Purchasing tickets for the long journey to South America with cash represents a considerable cost. So, if you are planning on venturing across The Pacific, you have a couple of one-stop options.
You can fly Qantas the whole way for 126,500, enjoying a Qantas A330 Business Class Suite to Sydney and then a 747 or 787 flight to Santiago.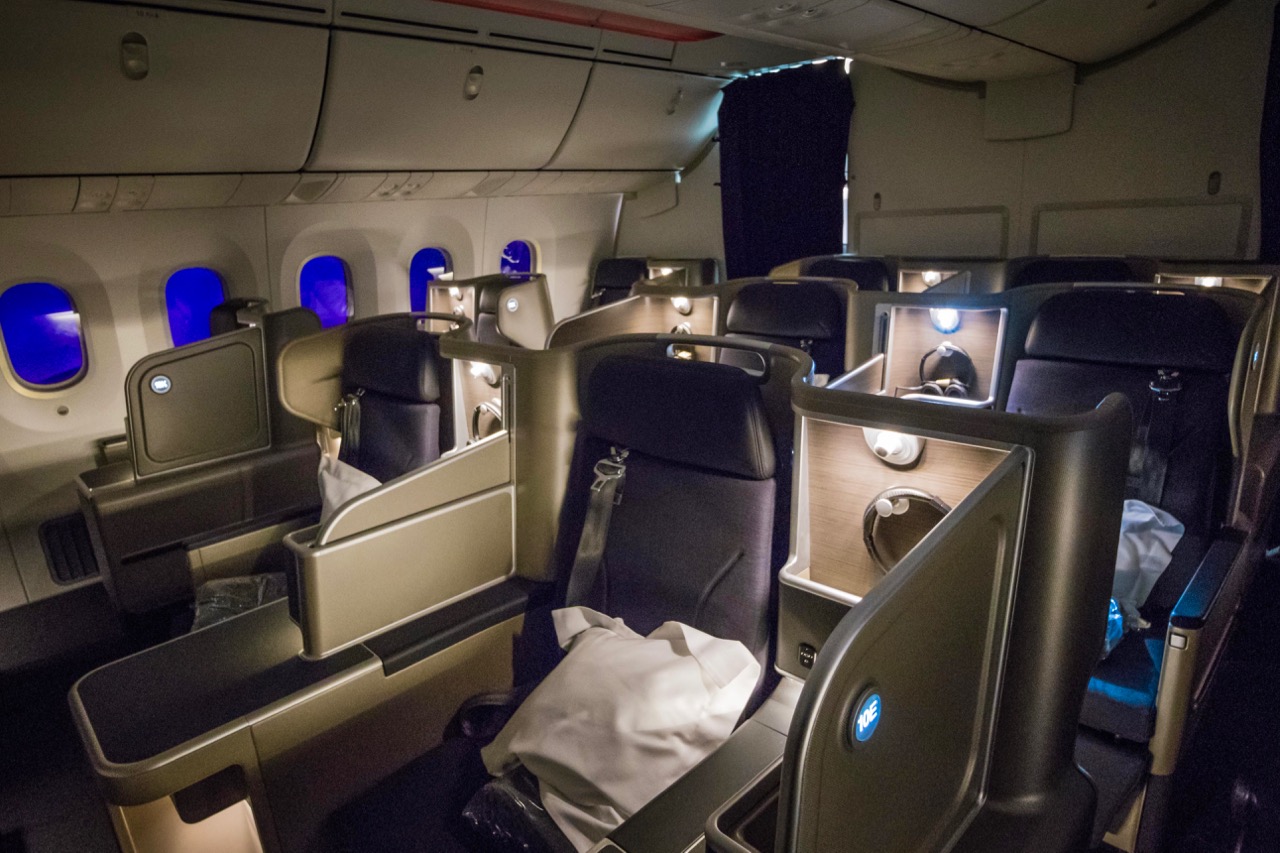 Qantas partner LATAM flies to Santiago from Sydney and Melbourne, also on their Dreamliners.
However, similar to the Virgin Australia situation, while the airline is still operational, there is currently some uncertainty in future operations given the airline has gone into Chapter 11 Bankruptcy proceedings in the US, so please keep this in mind when planning future travel.
You'll save points by flying on Qantas and both the hard and soft product is superior to LATAM's.
Guide: How to use your frequent flyer points to fly from Australia to South America
9. Qantas Business Class to Auckland (57,000 Qantas Points)
During normal scheduling, this twice-weekly seasonal nonstop service running mainly during the summer and partially into autumn costs at least $1,200 one-way. Therefore, using 57,000 of your points represents an acceptable value of 2.1 cents per point.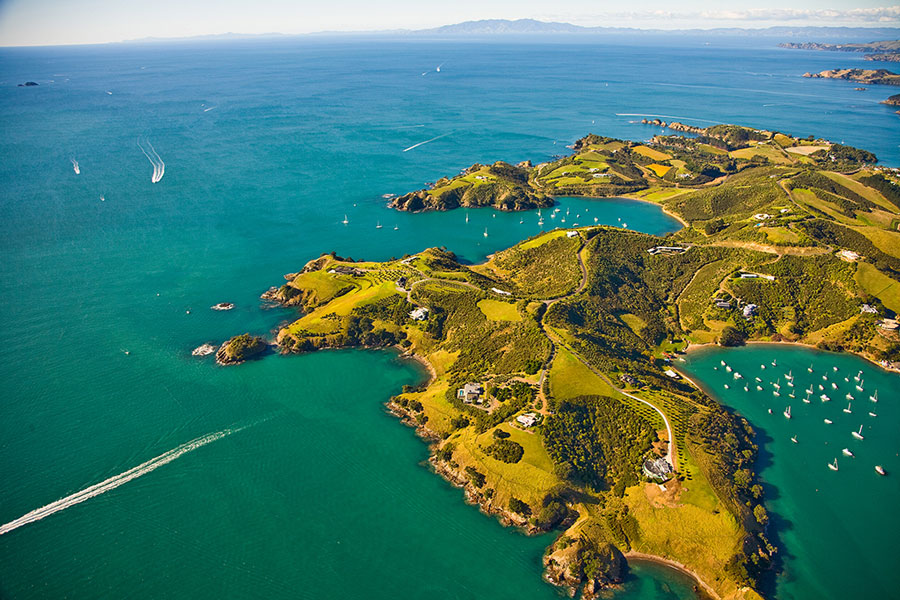 Plus, you'll get to fly in the same refurbished A330 cabin featuring lie-flat seats which Qantas flies to the East Coast of Australia.
In the meantime, other options are flying Qantas to Sydney, Melbourne or Brisbane, and then Qantas or LATAM from there.
Guide: How to use points to fly between Perth and New Zealand
Summing up
Even though Perth is not a Qantas hub, it is still well-served with Qantas flights throughout Western Australia and other states. It also has Qantas flights to Auckland, Singapore and London.
In addition, Qantas partners Emirates, Qatar Airways, Malaysia Airlines and Cathay Pacific also connect Perth with their respective hubs in the Middle East and Asia.
Featured image courtesy Flickr. Supplementary images courtesy respective airlines and NZ Traveller Organiser.
---
Looking for more inspiration for how to spend your hard-earned frequent flyer points?
Here is a comprehensive list of all of our Best Uses of Points guides. There may be some overlap but each guide has its own twist.
Qantas Frequent Flyer
Velocity Frequent Flyer
American Express Membership Rewards
Asia Miles
KrisFlyer
Etihad Guest
Emirates Skywards
Woolworths Rewards
9 of the best uses of Qantas Points from Perth
was last modified:
May 16th, 2022
by