One of the more common questions I get asked is whether I know of any services that will help people use their points for hard to find flights without you having to do the hard work.
These are ideal for people who know how they want to use their rewards points – in terms of their travel goals, destinations and dates – but who don't have the time or inclination to get into searching for the best ways to use them.
I haven't tried any of these services out – so there's no endorsement implied of one over another. None have paid for inclusion in this list. But I have tried to pick the most mainstream and trustworthy services I've heard work well and provide good service.
If you're interested in using one, pick a few and do your own research to see which might meet your needs.
iflyflat
If you've been into points for a while and live in Australia, then you may have seen Steve around the place on TV and in the media – he does a great job of promoting his services.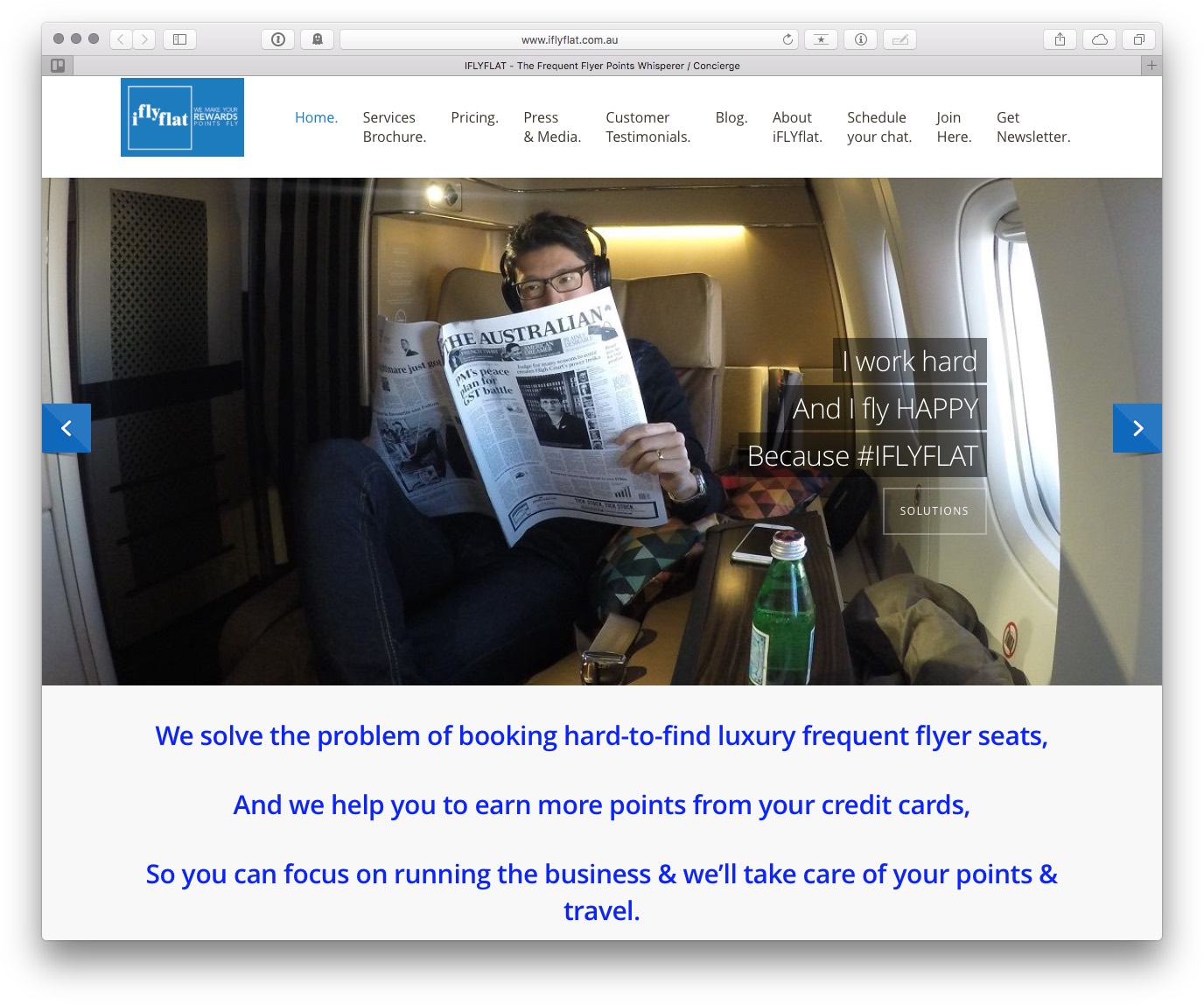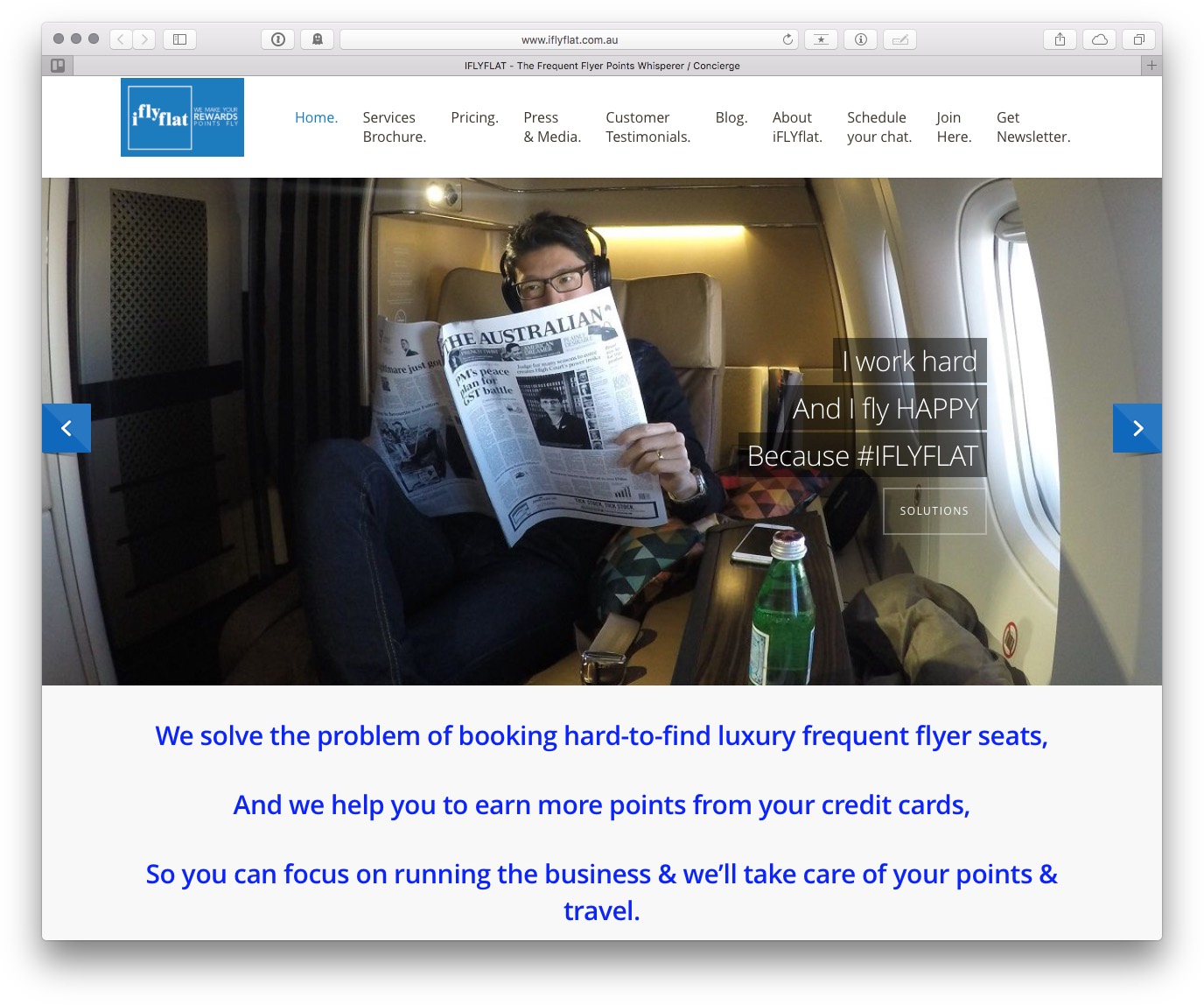 iflyflat also handle points earn strategy for SMEs but also run a pure award booking service alongside their points strategy and consulting packages. Their pricing model is charging 20% of the equivalent retail price of the fare they find for which you end up using your points for.
Steve and his team know the Australian market and frequent flyer programs of interest very well, as it's their primary region in which they operate.
Ad – Scroll down to continue reading.Minimum spend, terms & conditions apply.
Points Pros
Points Pros is run by the well-known team behind One Mile at a Time, handling a range of points related services – but with a focus on award redemptions, and especially for the US market.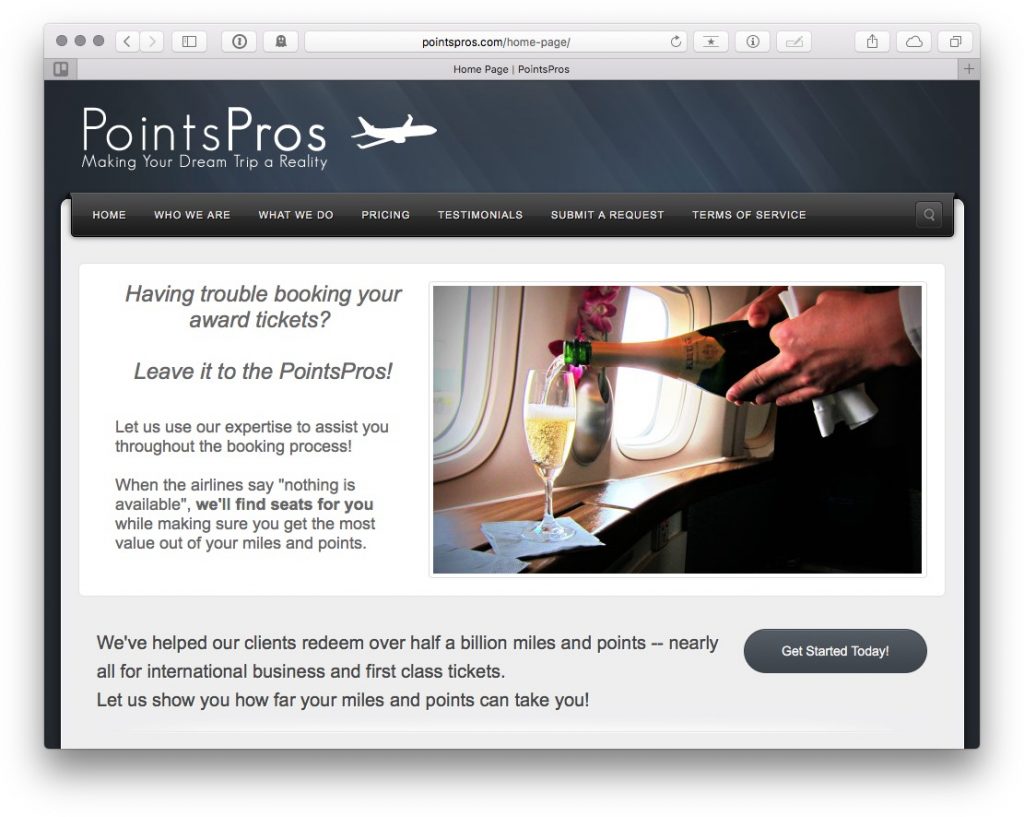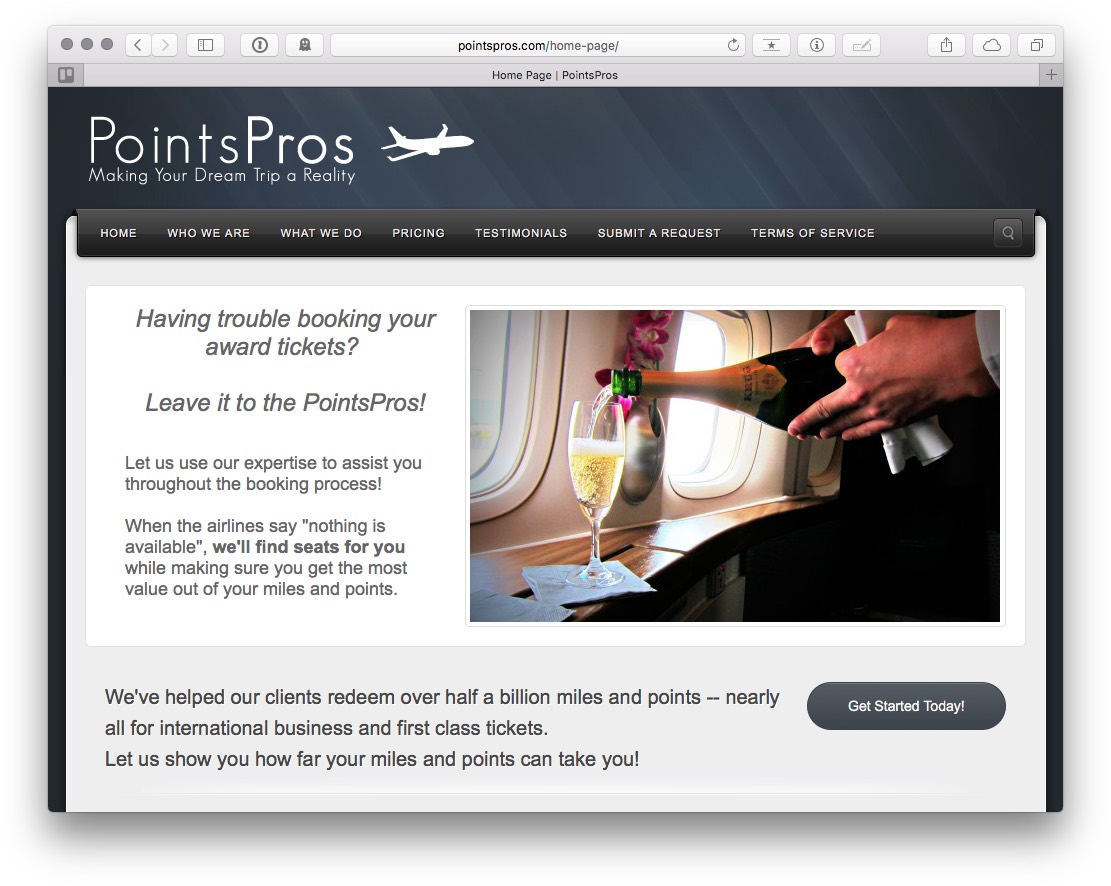 They charge a minimum of $200 USD per trip, along with an extra $100 USD per additional passenger on the same itinerary.
FlightFox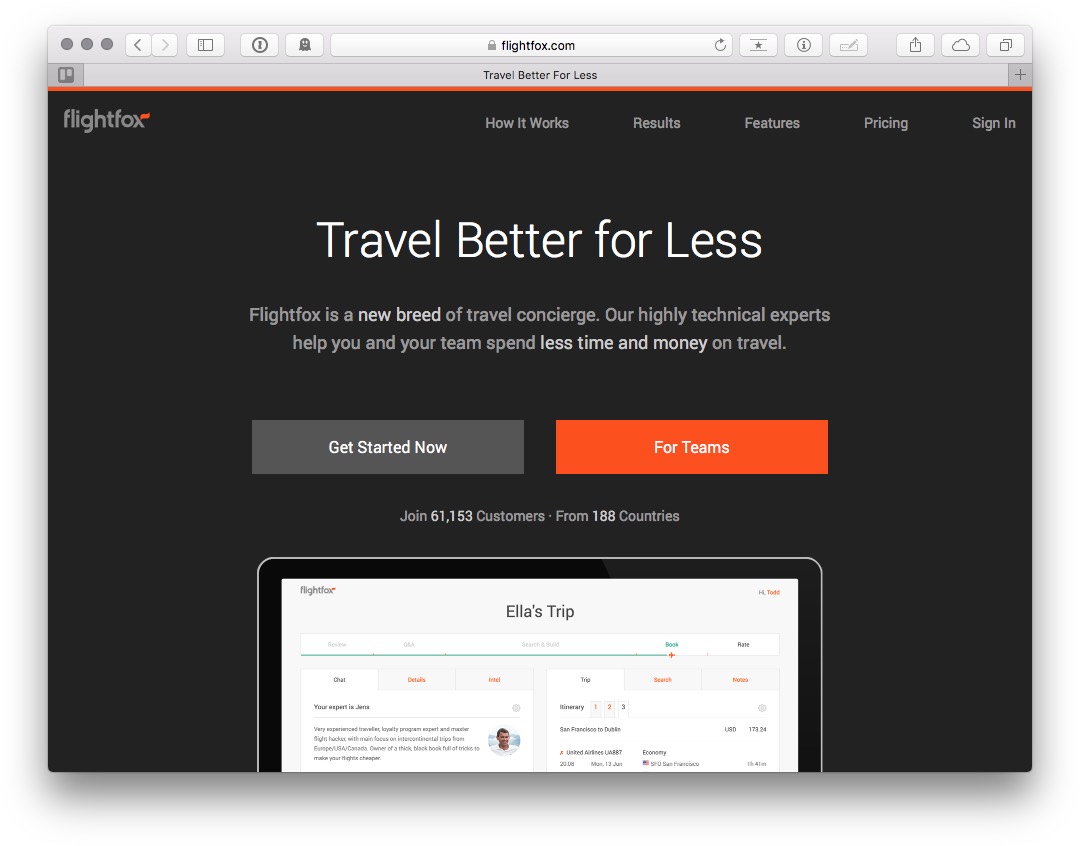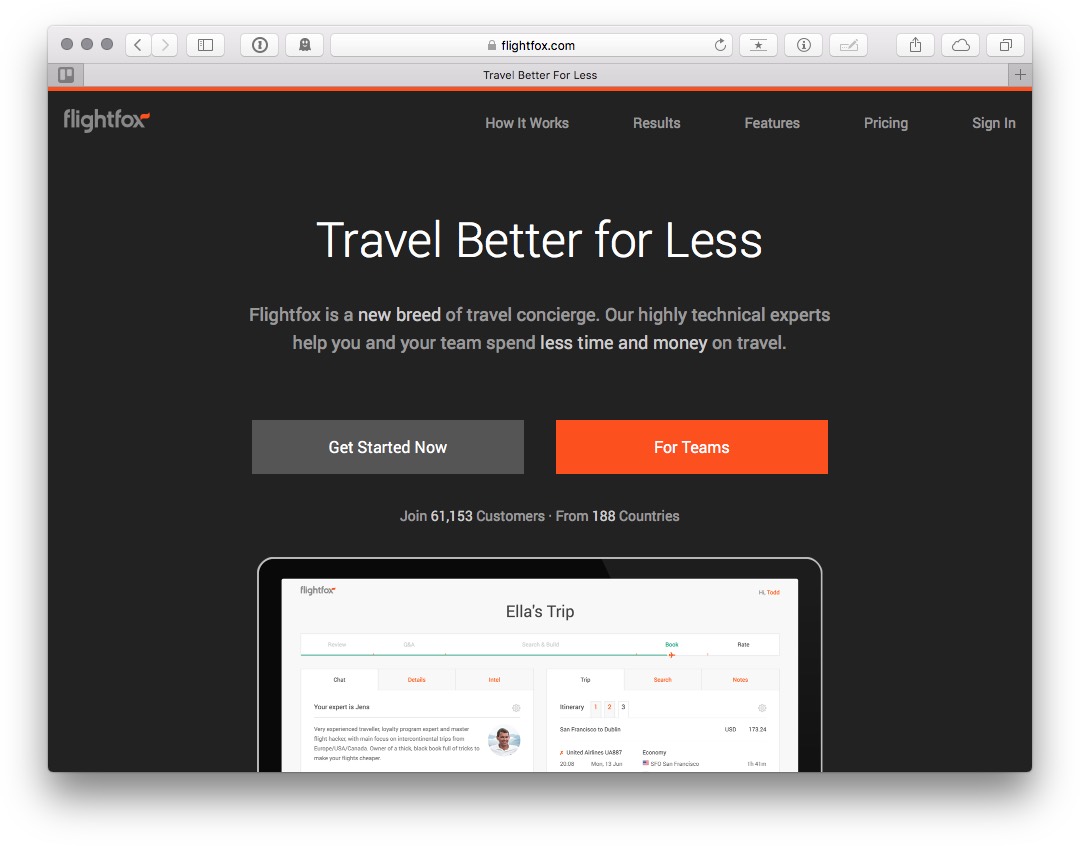 Flightfox is positioning themselves as a 'travel concierge' service to help individuals and small businesses save money by using good value paid fares along with looking for points redemptions.
The award flight search component of their service offers variable pricing depending on the number of destinations, travellers and class of travel. Here's an example: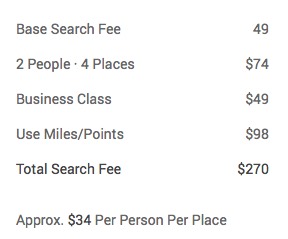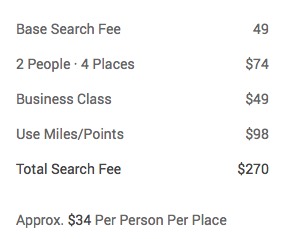 Book your Award
Book your Award is a service promoted by AwardWallet and is run by Gary Leff, who runs the popular View from the Wing blog.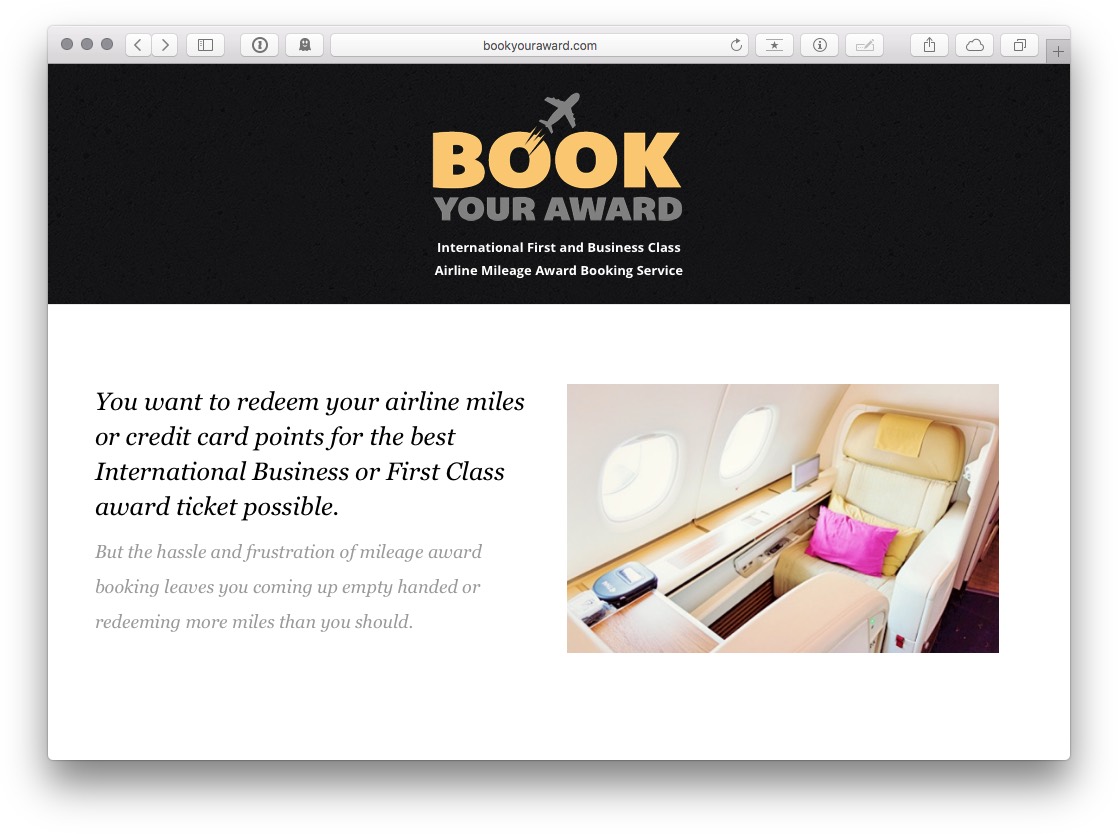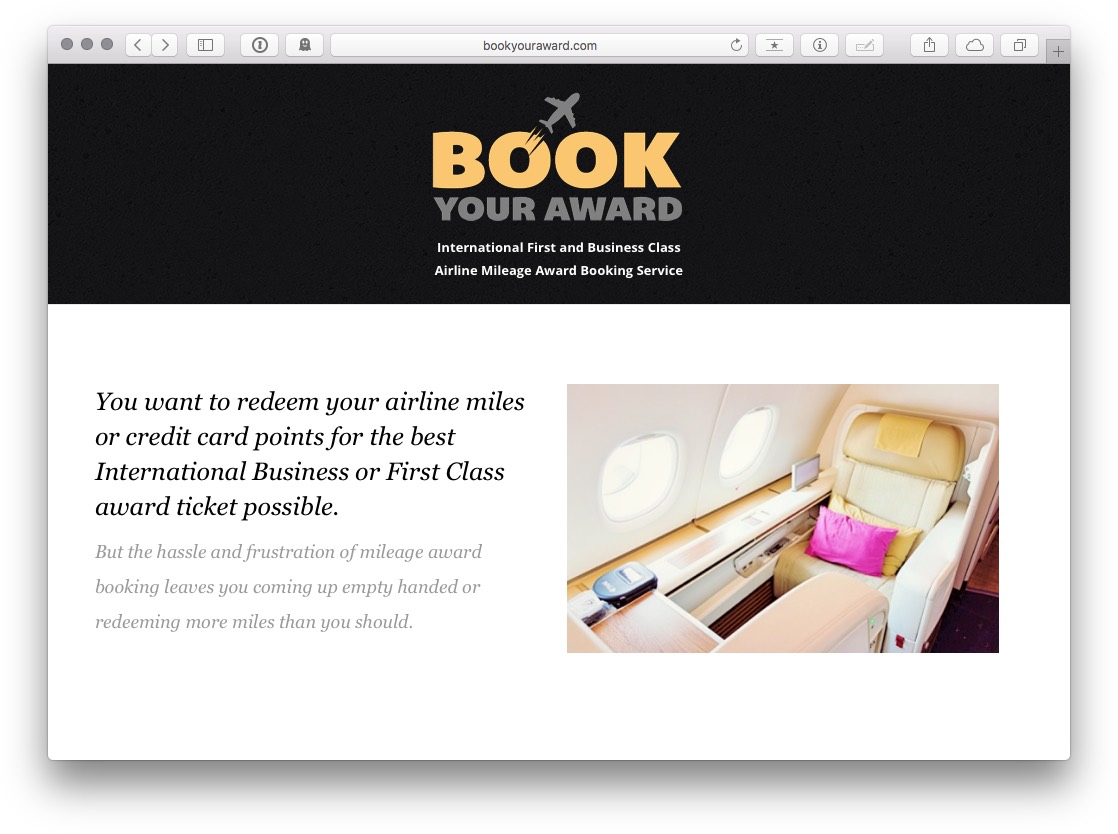 Book your Award charges a simple fee of $150 USD per passenger.
If you run your own award booking service or think another should be included, let me know and I'll check it out and see if we can get it in the list!
A list of points award booking services who will help you find flights and use your points (for a fee)
was last modified:
December 19th, 2017
by