---
This article originally appeared on AirlineGeeks.
---
When the coronavirus pandemic hit the world economy with full force in March 2020, the aviation industry faced its worst travel crisis ever. Air travel hit its steepest dropoff in history. Many airlines filed for bankruptcy or went out of business, and even the airlines most flush with cash have been bleeding hundreds of millions of dollars per day.
Luckily for the travel industry, the virus that causes the COVID-19 diseases is from a relatively well-known virus family. Work on a vaccine against the virus began almost immediately, and quickly moves toward collaboration spurred by a desire to meet an unprecedented challenge saw vaccines produced, tested and approved in record time. Pfizer's vaccine, the first to receive emergency authorisation in the U.S., was reviewed by the FDA just nine months after the World Health Organization first declared a pandemic.
Since then, multiple other vaccines have received emergency authorisation in dozens of countries around the world. Hundreds of millions of people worldwide have been vaccinated, and there has been a slow but steady increase in air travel over the past few months. The Transportation Security Administration (TSA) in the U.S. screened the most people since the pandemic began this month, and leisure airlines across Europe have reported a spike in summertime bookings to vacation destinations among older citizens, who are the most vulnerable to the virus but also among the most likely to be vaccinated.
While experts are still cautious and continue to warn people not to let their guards down, especially as the southern hemisphere winter season approaches, things seem to be on the upswing for airlines — or, at the very least, carriers are willing to place optimistic bets on travel recovery despite a still-uncertain year. A number of US-based carriers in recent days and weeks have issued announcements about how their recoveries are going, and it seems as if a large rebound might not only be approaching but speeding up. The ramping up of air travel is being replicated in the Australian domestic market, with Qantas announcing that it intends to reach 107% of pre-COVID demand in FY22, with Jetstar looking to reach 120% of pre-COVID levels around the same time. Virgin Australia announced it is on track to reach 100% of pre-COVID domestic demand by the end of the year.
China Eastern Returns Shanghai Planes to Service
China Eastern Airlines announced last Friday that it has returned all of the aircraft once grounded at its Shanghai base to service, AirlineWeekly reported. The carrier is operating 2,400 passenger flights per day as it prepares for a surge in travel over the spring and summer, especially with special events like the Qingming Festival and the May Day holidays around the corner.
Granted, China Eastern was among the least-affected Chinese carriers in terms of grounded aircraft, so it may be easier for the airline to bring its planes back into service than it is for its domestic competitors. But the airline has not issued any statement about planes grounded at other bases, and returning planes to service after months on the ground is never an easy task, especially considering that China Eastern spent the pandemic working to overhaul many of its aircraft.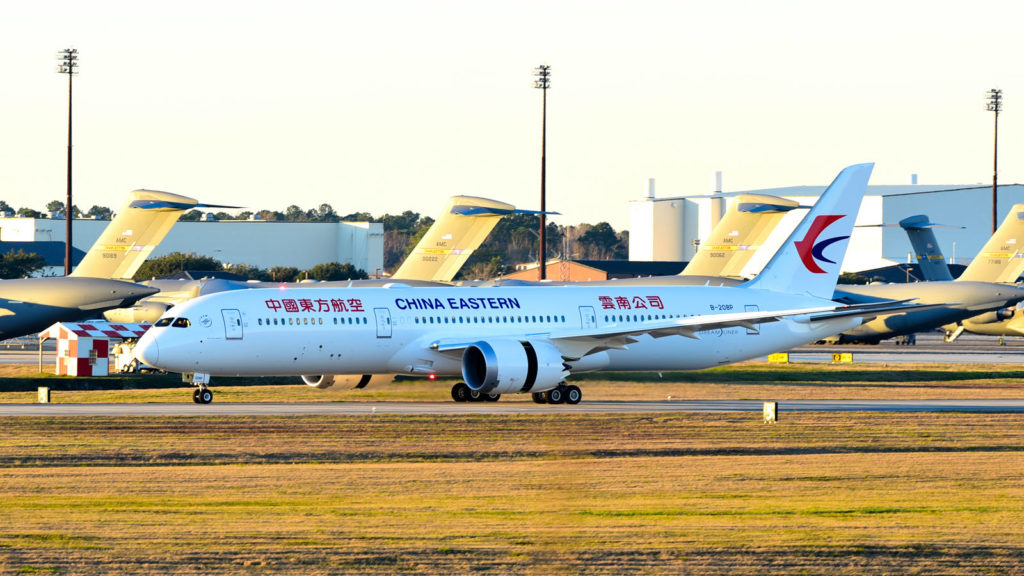 China was the first country to report cases of the novel coronavirus and was the epicenter of the pandemic for months. Its national government took quick, unilateral action given its broad-ranging power to contain the spread of the virus and was able to get it under control sooner than countries like the U.S., which is only now beginning to get new cases and virus-related deaths under control.
Even though travel was still notably depressed during the Lunar New Year compared to normal times, competitor China Southern has reported that, though February data was down 15% compared to January due to government-imposed travel restrictions, its year-to-date capacity is still slightly higher than it was at this time in 2020. Complete February data is still unavailable publicly, but these announcements from China Eastern and China Southern are promising.
Singapore Airlines Cautiously Optimistic
Singapore Airlines has made multiple welcome announcements in recent days regarding its recovery from the pandemic. The airline announced Tuesday that its global vaccine distribution efforts are leading to a network recovery as vaccines become available for more and more regions.
The airline's cargo load factor was 94.6% in February, 36% higher than it was in February 2020. While the airline's passenger capacities are still down considerably from 2020 – the airline plans to operate 26% of its pre-pandemic network in May – the airline is also hinting that it may be moving toward returning more aircraft to service, as Boeing 737 MAX planes belonging to subsidiaries of Singapore Airlines Group were spotted doing test flights around Singapore last week. The group has pulled multiple MAX planes out of storage in Australia.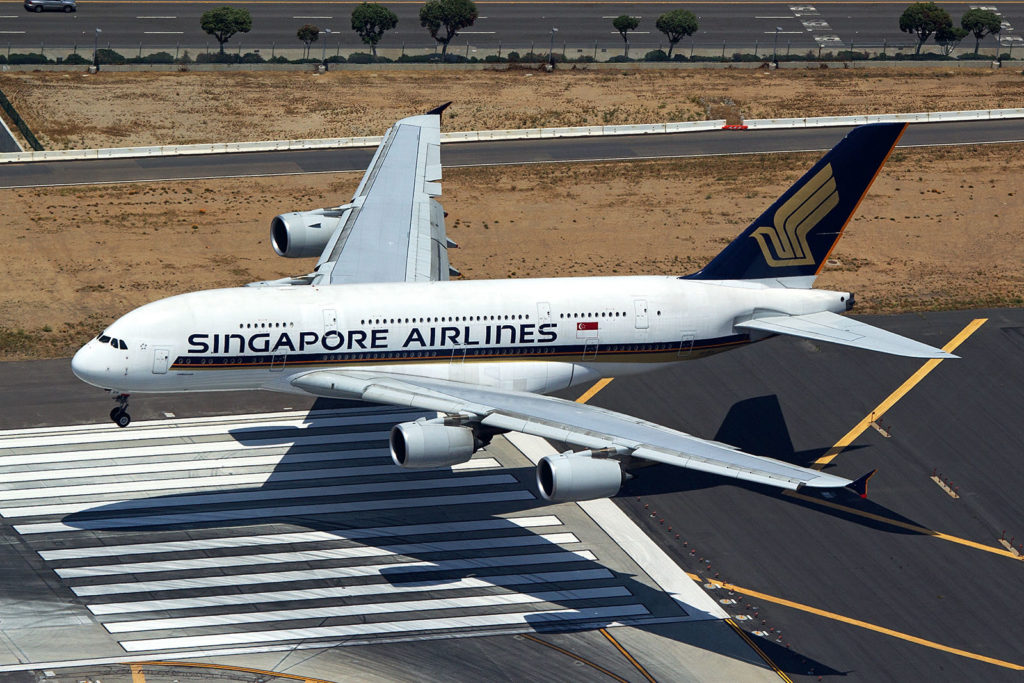 Singapore Airlines' recovery will look different than many others. As the carrier relies heavily on international travel, including a high number of long-haul flights, it is subject to border restrictions to a greater degree than carriers like China Eastern which have domestic services to lean on should international flying take a hit.
Operating a 26% load factor on an international-focused network is still notable, as just a year ago many airlines' international passenger networks were reduced to single-digit capacity at best. Knowing that international flying is on the rise hints that vaccination programs are going well enough that countries are, slowly but surely, opening their borders. And Singapore Airlines is operating that capacity in May. As summer months arrive, millions more people will have received at least one vaccine shot, and international flying may be much higher.
"The growing pace of vaccinations around the world, especially in key markets for the SIA Group, supports cautious optimism for a measured recovery in the demand for air travel in the second half of 2021," Singapore Airlines said. "In the coming months, the group expects to see a calibrated expansion of the passenger network."
Uganda Airlines Prepares for Long-Haul Travel
In its first year of operation, Uganda Airlines posted a 102.4 billion shilling ($27.4 million) loss, unsurprising considering the state of the industry throughout most of 2020. Still, its losses are considerably lower than many others have posted – major U.S. carriers can burn through five times that amount in a single day.
As it looks into 2021, Uganda Airlines is going ahead with plans to expand its international route network. The airline recently announced that it has secured landing slots at London's Heathrow airport that will see departures to London leaving at night – with the arrival into London at 6:00 a.m., a prime arrival for business travelers as recovery continues – and the return departing for Uganda mid-morning the next day. It is also looking to start flying to Lusaka, Zambia and Johannesburg, South Africa starting at the end of March.
In hopes that 2021 and 2022 will give it more flexibility to focus on its five-step launch program, Uganda Airlines is also looking to expand to popular destinations like Dubai, Guangzhou and Mumbai.
The airline's schedule into London could be helpful to incentivize business travel to recover quickly. While many expect this travel will not return to pre-Covid-19 levels until 2023 at the earliest — if it ever fully returns at all — being able to easily access one of the world's most influential business hubs with one of Africa's most promising countries at convenient times might make increased connectivity between the two countries, and between Uganda and the rest of the world, feasible.
New European Carriers to Launch
Over the past couple of weeks, three new major airlines in Europe have announced plans to start operations. While they will largely look to fill the gaps left by airlines now operating at significantly-smaller sizes due to the pandemic – see Norwegian – starting a completely new airline from scratch — tricky even without a pandemic — is a big vote of confidence in what the next few months will bring.
First, American regional carrier Mesa Airlines announced plans to launch a regional carrier in the European Union along with the UK's Gramercy Associates Limited. Not many details have been announced about the new airline yet – including which destinations the joint venture will serve, where bases will be, what the cost structure will look like, or what the business model will be – but the two parties hope to launch operations with Bombardier CRJ900s by the end of 2021.
The European market tends to be very summer-heavy with relatively little revenue coming during the winter months, so if this new startup misses that summer cutoff but still plans to move forward, its founders will be issuing a big vote of confidence in the air travel market throughout 2021 and 2022.
Soon after, startup Pragusa.One announced plans to launch long-haul flights with two Airbus A330s and two Airbus A350s. The carrier will configure its planes with all-premium-economy seating and hopes to start operations in summer 2021. Similarly, Norse Atlantic Airways is planning to start long-haul flying in December of this year, using Boeing 787 Dreamliners, to try to replace the capacity abandoned by Norwegian Air Shuttle, which will shift to all-short-haul flying amid its restructuring.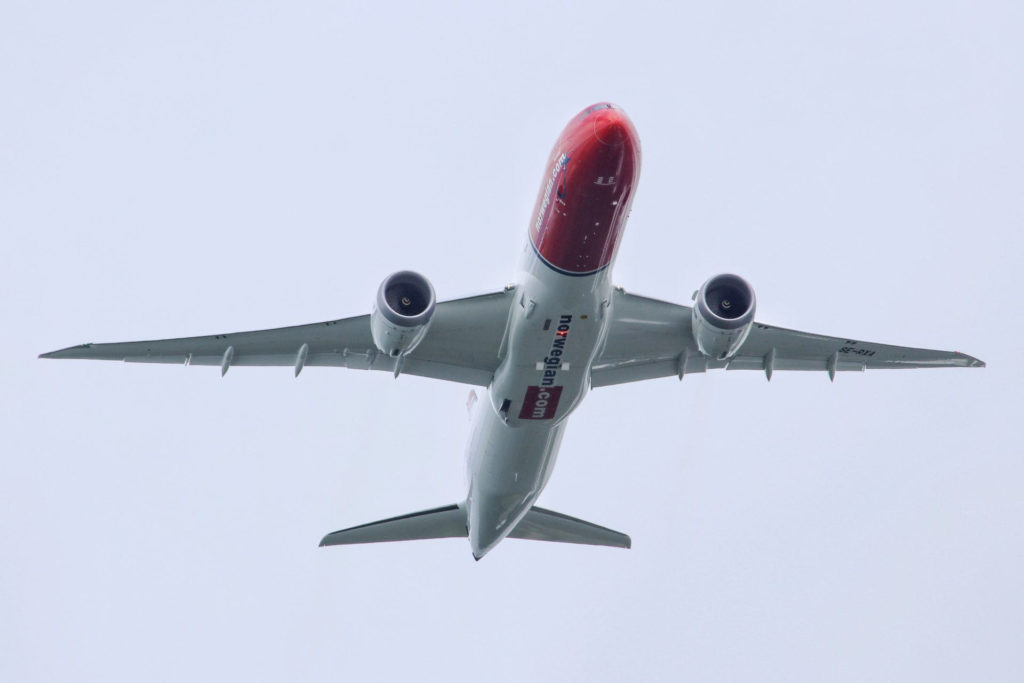 Both of these airlines are placing massive bets on long-haul flying's recovery, whose rebound depends completely on how quickly vaccines are distributed. While countries like Israel and the United Arab Emirates are far along in their vaccine distributions and the U.S. plans to have vaccines available for any adult citizen who wants one by May 1, other countries may not have the infrastructure to ramp up as quickly. Plus there is no guarantee that countries will open their borders instantly depending on how many people actually get vaccinated, how their own vaccination efforts are going or how effective vaccines prove against new strains of the coronavirus.
Pragusa.One is making an especially big leap of faith. Not only is it betting that people will be willing and able to travel internationally by the summer, it's also assuming they'll be willing to pay extra for premium economy seats instead of basic tickets, which may be especially difficult for people who have had trouble finding work during the pandemic. Pragusa.One clearly feels there will be a market for transoceanic premium seating by the end of this year, as the airline is already looking to purchase its own aircraft by 2024 instead of relying solely on leased aircraft.
U.S. Travel Sees Sudden Rebound
On Friday, the TSA screened over 1.35 million passengers, its most since the pandemic began a year ago. The next few days were not close behind, and passenger counts hit a close second, 1.34 million, just two days after the record.
Airlines have also seen concrete signs of recoveries as bookings to leisure destinations are on the rise. Delta adjusted its first-quarter projections from 65% down from last year to 60% down, and JetBlue made a similar adjustment from projecting a 70% drop to projecting a 60% drop. United Airlines says it aims to stop all cash burn by spring – it currently burns between $20 million and $25 million per day – and has previously said it expects a sharp uptick in bookings over the summer.
"We certainly are seeing the beginning of what feels like a very large uptick," said American Airlines Chief Executive Doug Parker. Delta boss Ed Bastian is "cautiously optimistic."
"I do think we're near the end of the virtual world," added United CEO Scott Kirby.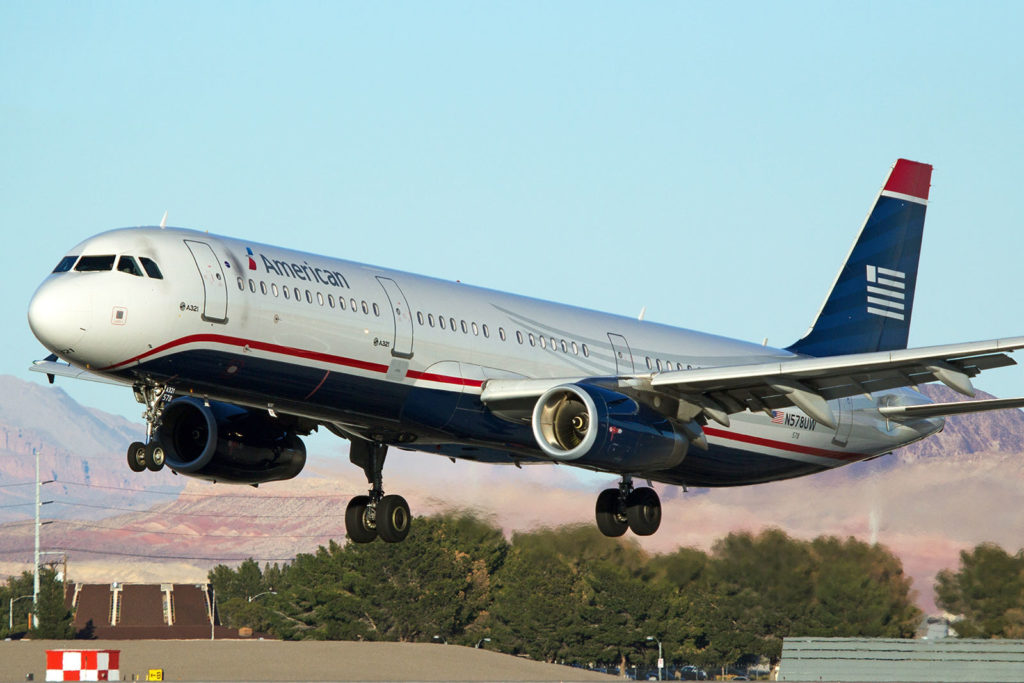 The announcements come as federal health officials are urging people to stay cautious despite accelerated vaccination programs. The Centers for Disease Control and Prevention are still urging people not to travel. While airlines maintain that virus transmission is nearly impossible due to upgraded cleaning techniques and improved air filtration on aircraft, many are concerned that unvaccinated passengers will flock to states with lax rules over their spring break in close quarters and without adequate protection.
Still, the government plans to make vaccines available for any adult who wants them by May 1, setting the stage perfectly for a summertime recovery as, at the latest, people who receive a second dose in late May should have complete immunity by the end of May.
The Bottom Line
There is still a lot to be cautious about. Nobody can fully predict how this pandemic will continue in the coming months or years, nor can people how our world will be different after the pandemic subsides. Despite the potential for another downturn and regardless of potential risks involved, airlines are still optimistic, and they are still planning to expand.
People undoubtedly want to travel, and it seems certain that there will be waves of fliers the moment it is deemed safe to move around. Though questions still linger, airlines and passengers alike are anxious to take to the skies again.
Airlines cautiously moving forward amid vaccine rollout
was last modified:
May 11th, 2021
by